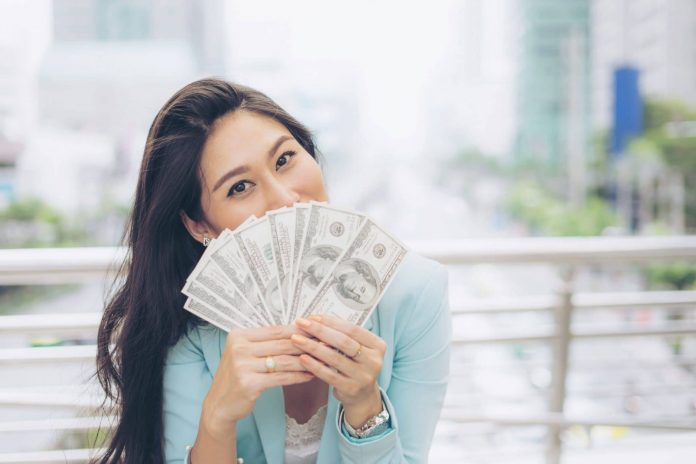 What is Section 8 Housing Assistance?
The Department of Housing and Urban Development (HUD) has a program called the Housing Choice Voucher Program, also referred to as, "Section 8 project based rental assistance," "Section 8 assisted living," or just "Section 8". This program was designed to provide grant housing choice vouchers to qualifying individuals. This Section 8 relocation assistance has four fundamental criteria that determine if a person is eligible to receive the help they need. These are income level, family status, eviction history, and citizenship. It is very important to learn if you may be eligible for Section 8 assistance. People that do not meet all four requirements listed below are not eligible to receive a Section 8 voucher. It is also important to note that you do have the opportunity to apply for Section 8 housing online!
How to Get Section 8 Housing Assistance?
Family Status Requirement
There are requirements that your family status must meet in order to qualify for Section 8 government assistance. HUD has set their definition of a family. However, they have authorized Public Housing Authorities to have flexibility of their definition of a family as well. You want to be sure to get in contact with your local PHA in order to see if your family is eligible based on their specific criteria when you submit a Section 8 assistance application.
However, there are general family statuses that can be determined with any or all of the following conditions:
Where at least one person is over the age of 62.
With or without children.
Where one or more people in the household has a disability.
Has been displaced from their home. This displacement could have happened for a variety of reasons from government action to damage and/or disaster caused by a federally recognized disaster, and more.
A tenant who doesn't leave a unit after the other members of their family have left the unit. This family was already receiving Section 8 assistance.
A single person who doesn't meet any of the conditions mentioned above.
Income Level Requirement
Another determining factor of Section 8 rental assistance eligibility is the income level requirement. Section 8 assistance was crafted to assist low income individuals who need help most. This means that in order to qualify for help, a family's income every year must be below a specific amount.
Different Levels of Low Income:
Every year HUD specifies income limits that are then broken down into three categories. The three categories are low income, very low income, and extremely low income. The actual income levels are calculated by the area because they are determined as a percentage of the area's median income level.
Low Income: 80% of the area's median income level.
Very Low Income: 50% of the area's median income level.
Extremely Low Income: 30% of the area's median income level.
Size of Family:
These income limits also coincide with a family's size. Income limits are designed for families containing anywhere from one to eight individuals. Families of one that are extremely low-income may make $15,000 a year, but for a family of eight, it may be $30,000 a year to be considered extremely low-income level.
Prioritization of Extremely Low Income:
There is prioritization that happens for Section 8 vouchers to low income individuals. People that are in more need (extremely low-income level) get first priority when it comes to available assistance vouchers. The next priority is very low-income level, and the last priority is the low-income level.
How Is a Family's Income Calculated?
In order to properly determine a family's yearly income, many key aspects are considered. All sources of income are included when determining the income of the family. These sources will include:
Tips
Salary
Commission
Overtime Pay
Retirement Fund
Interest or Dividends from Assets
Pension
Retirement Fund
Child Support
Unemployment
Alimony
Welfare
Social Security
Disability
Welfare
Lottery Winnings
Any other sources of income as well as exclusions can be reviewed in the HUD's Housing Choice Voucher Guidebook.
Eviction History Requirement
People are not eligible to receive Section 8 vouchers if they:
Have been evicted from a property within the last three years due to drug-related criminal activity.
Have been convicted of producing methamphetamines in assisted project housing.
Citizenship Status Requirement
These assistance vouchers can only be provided to American citizens or to those who have a qualifying immigrant status. You can determine your immigrant status eligibility in the HUD's Housing Choice Voucher Guidebook.
If you are an American citizen, your local public housing authority will:
Ask that you sign a declaration stating that you and all members of your HUD defined "family" are American citizens.
Some public housing authorities will also individually check each family member's citizen status through documentation like a social security card, U.S. passport, and more.
If you have an eligible immigrant status, your local public housing authority will: 
Ask that you sign a declaration stating that you have an eligible immigrant status.
Have you provide INS Documents to verify information with the INS and prove immigration status.
Have you sign a consent form to authorize usage of the information obtained from you.
If you have a family with both eligible and non-eligible immigration statuses, you can still receive housing assistance. However, the amount that is received is calculated on the percentage of family members who are eligible for housing aid.