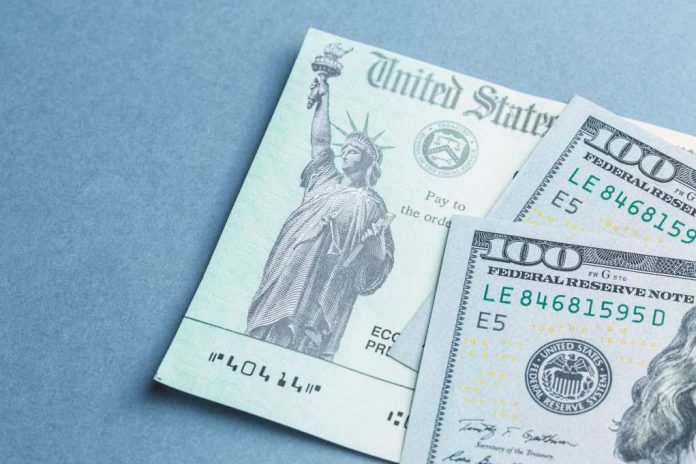 As the federal moratorium officially closed, many Americans are left wondering if there will be any other assistance like a 4th round of stimulus payments. While many options have been put in front of congress like another round of one-time payments or even monthly payments of small amounts, there are some things you should know about a potential 4th stimulus check:
Those in Favor of a Fourth Stimulus Check
Democrats are known for wanting to help people. That is why it should come as no surprise when a group of democratic senators suggested "recurring direct payments and automatic unemployment insurance extensions…" These senators are not alone in their support. In a separate event, 53 representatives made a similar suggestion of "recurring direct payments until the economy recovers…". While these groups of people support additional stimulus aid, it may not mean that it will actually happen federally. However, just because there is no federal stimulus payment, doesn't mean states can't do something!
There have already been states that have authorized additional stimulus payments! While states have taken initiative on their own, the government isn't necessarily opposed to a nationwide fourth round of stimulus checks either. The government recognizes that these payments may be able to help Americans but it comes with a hefty cost.
What is the Likelihood of a Fourth Stimulus Check?
Unfortunately, the likelihood of a federal fourth stimulus check is pretty low. While it can still happen, it shouldn't be something that you bank on. However, individual states may be providing a fourth round of stimulus checks. States that are providing additional stimulus support are:
California
Florida
New Mexico
Tennessee
California
Ah, yes, California. The land that is known for its righteous ways. In July 2021, Gavin Newsom, the governor of California approved a budget that included the $100 billion California Comeback Plan. Within this plan, it states that eligible middle-class families will receive a stimulus check of $600, and additional $500 if they have kids. This financial assistance would act as a fourth round of stimulus payments!
Florida
Florida doesn't just need to be known for crazy antics. The Florida's Heroes Initiative will provide stimulus payments of $1,000 to paramedics, EMTs, firefighters, teachers, principals, and officers. Even though this fourth round of stimulus payments won't apply to every individual, it will help those that have supported the entire country in times of need.
New Mexico
Qualified low-income households will receive a stimulus payment of $750. The New Mexico Legislature appropriated $5 million towards emergency financial assistance. This specific fourth round of stimulus payments won't help everyone, but can especially help those dealing with financial hardship.
Tennessee
This fourth stimulus payment is going to go to teachers. However, unlike stimulus payments in other states, there isn't one set amount. Instead, the payment will vary by district.
There may be additional states that decide to provide more stimulus support. Heck, the government could even decide to provide these payments. However, you don't want to overly rely on that potential assistance, since it won't likely happen. Instead, you can look at alternative assistance options!
Alternative Assistance Instead of a Fourth Stimulus Payment
There are actually a lot of different assistance options that you may qualify for. There are two ways that you can review your assistance options. You can search online for available assistance programs in your locality, or you can use a free online benefit search tool. Benefits.gov is a great option when it comes to reviewing available assistance opportunities. You can filter the type of assistance by:
Disaster Relief
Healthcare and Medical Assistance
Financial Assistance
Loans
It's important to look for programs that match your needs. You can even filter and learn more about eligibility requirements. This tool can make it easier to quickly find what can help! You can also check out some other federal programs like:
Supplemental Nutrition Assistance Program (SNAP)
Temporary Assistance for Needy Families (TANF)
Children's Health Insurance Plan (CHIP)
Unemployment Benefits
Supplemental Nutrition Assistance Program (SNAP)
Food is a huge expense to people because it is a necessity to survive. Since it can cost a lot,  the government created a program that can help eligible individuals. Some may know this program as food stamps, and it provides funds for people to use on an electronic benefits transfer (EBT) card on food and other necessities.
Temporary Assistance for Needy Families (TANF)
This is a federal program because it is funded by the government but it is actually state-run. The TANF program has the goal of helping families achieve financial independence through cash assistance, job training, and more.
Children's Health Insurance Plan (CHIP)
Parents who make too much to qualify for Medicaid, yet don't make enough to comfortably afford private insurance, can feel like they are stuck between a rock and a hard place. Luckily CHIP can provide health coverage at a discounted rate to eligible recipients.
Unemployment Benefits
If you lose a job due to forces out of your control, you may want to look into unemployment benefits. Each state has its own version of unemployment assistance. This means that where you live will impact the assistance that you can receive. There may be additional aid options like unemployment education and job training programs offered by federal agencies as well!
Overall
Even though there will likely not be a fourth round of stimulus checks from a federal level, states still may be able to provide this assistance. The government is seeing progress in the economy and is not pressed on providing more payments, especially given the price tag. Keep in mind, even if states do not currently have a plan for a fourth stimulus payment, it doesn't mean that there won't be one! In the meantime, you can review additional resources online or by using free online tools like benefits.gov. Some assistance options to consider include SNAP, TANF, CHIP, and unemployment benefits which can help a variety of areas in life from the costs of food, to financial independence, to health coverage, and employment security.