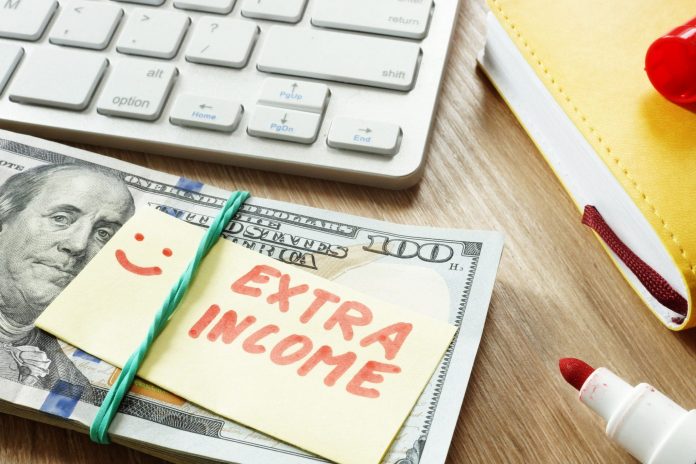 Making ends meet the traditional way can be difficult with what's happening with the pandemic. If you're jobless, hopeless, and literally penniless, but have an internet connection, a smartphone, a good laptop, and a little bit of willpower, then you still have a good setup to make some money online or through small side gigs. Don't underestimate the power of these small gigs because even small amounts of money can be accumulated over time which can help. Below we give seven of the market's most successful side jobs to make extra money:
Online Focus Groups 
One of the more popular side gig ideas is doing a focus group! Participating in focus groups can make you a considerable amount of money on an hourly basis. Hourly rates vary from $20 per hour to $600. There are a number of platforms that you can use, including Respondent, WatchLAB, Focusscope and there are very useful listings on User Interviews.
Can we give you 20 bucks for your opinion?
Don't think that you're going to be the next Warren Buffet doing this, but it's a great opportunity  to get away with a little extra cash. All you need to have is a passion for pushing buttons. You can make serious money using all of the below paid survey sites, and possibly you might score a $20 dollar bonus if you sign up for all of them:
Swagbucks: This website is a treasure trove for those wanting to make money with paid online surveys. You'll get 5 bucks just for signing up and they'll be a lot more awards when you begin using it.
Survey Junkie: This website has a nice clean look and offers a quick way to earn bucks instantly. When you complete 1000 points on this website, you'll get $10 dollars either delivered to your Paypal or as a gift card.
MyPoints: On this, you'll have the opportunity to get a lot of gift cards just for participating in polls, completing surveys, as well as other online tasks. You'll earn 5 bucks for completing the first five surveys.
VIP Voice: If you're looking for quick rewards, then VIP Voice is the choice for you, which pays in cash and gift cards. Even if you don't feel like completing an entire survey, you'll still get points. Log in a couple of times on a weekly basis and you'll find that you'll have quite a lot of extra cash in a month's time.
InboxDollars-It's All About Watching 
Let us ask you a question. Do you know how to use your eyes? In this job, that's all you'll have to do with a website called InboxDollars. Your job description is basically to watch short videos online.
Just for signing up, you'll get a 5 dollar bonus. All you have to do is to be sure to view all the videos on your playlist to earn the cash. You'll know beforehand how the playlist is before beginning. Some of them can be as short as a couple of minutes to up to half an hour. Sometimes you can earn up to $225 dollars in one month.
Catching & Correcting Search Engine Mistakes
If you're tech-savvy, you can be hired by companies, such as Lionbridge, as a search engineer evaluator to clean up search engine errors. Sometimes the complicated algorithms that search engines use need to be corrected. This gig can get you $12-15 per hour. Adding some hours on the weekend can secure you an extra income of almost $100 per week.
Streaming on Twitch
One of the side income ideas that is growing in popularity is Twitch income. You can make serious money if you play video games and do streaming on Twitch, that is if you get the viewership you need to generate sufficient profit. It's almost like having a YouTube channel, but Twitch is one of the top platforms for streaming.
Data Entry with Smart Crowd or Clickworker 
Though it is not the best in terms of paying, it is a job that does not require a lot of skills nor does it need any special technical equipment. All you need is a good internet connection, a functional computer, and to be 18 years old. If you've got that, then you're on your way to making serious money. Smart Crowd and Clickworker are the two best websites for this line of work. As a data entry specialist, you will be paid either on an hourly basis or per project.
Become A Bookkeeper 
You can make up to 60 bucks an hour for being a part-time bookkeeper. No, you don't have to have a CPA or a finance degree. All you need to know is how to use spreadsheets, have some basic computer skills, and be a little good at mathematics. The money is pretty good in this line of work with the median pay being $19 an hour if you go by the figures given by the Bureau of Labor Statistics. There are plenty of online trainings that you make use of to get started.