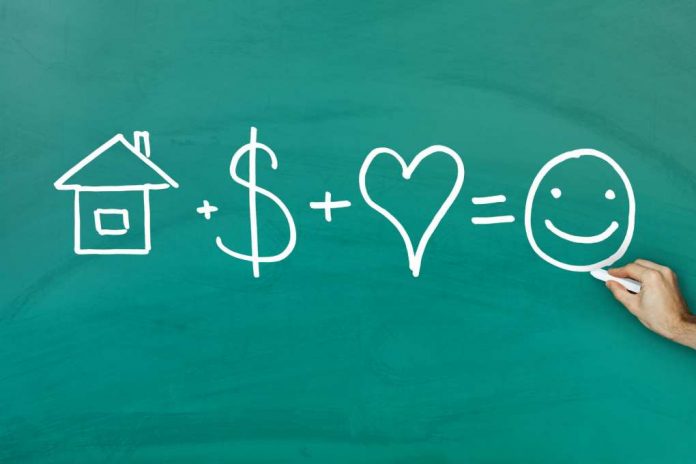 Teachers are the ones who help shape children through education! Teachers have had to constantly adapt, especially during the height of the pandemic. There are many ways that "thanks" is extended to teachers. A popular benefit that teachers can receive is the help from home buying programs! Buying a home is an extensive process that can cost a lot of money. That is why assistance programs are available for eligible teachers who need help getting a house.
Do Teachers Get Help with Buying a House?
Yes! Teachers can benefit from a variety of assistance options that help with buying a home. Not every program has the same eligibility criteria, so it is important to confirm your qualifications. There may be more teacher home buying assistance programs that you realize!
What You Should Know About Teacher Home Buying Programs (Like Home Loans for Teachers)?
There are plenty of home buying assistance options for teachers! Most of these programs are only able to help K-12 educators but some may include college-level educators, administrators, coaches and retired teachers. Some of the programs are:
Good Neighbor Next Door Home Loan
Homes for Heroes
Teacher Next Door Program
Good Neighbor Next Door Home Loan
The Good Neighbor Next Door Home Loan is a great option for teachers because it can help eligible recipients buy a home in a specified revitalization area for 50% less than the listing price of the property. This program is also easy to qualify for! Some qualifications include:
Recipients must be a certified K-12 teacher who teaches in a specified revitalization area.
The home has to be in a specified revitalization area.
Recipients must live in the home for at least 3 years in order to receive the discount.
The home must be the recipient's primary residence for at least 3 years.
The Good Neighbor Next Door Home Loan talks about revitalization areas, but what are they? According to the Department of Housing and Urban Development (HUD), revitalization areas refer to areas that are authorized by Congress through the National Housing Act. These areas have the goal of revitalizing an area through means like more homeownership opportunities. There are free tools online to show if the property you are interested in buying is located in these specified areas.
Homes for Heroes
Another popular home buying program for teachers is Homes for Heroes. This program can help individuals reduce the amount of fees that they have to deal with during the homebuying process. Recipients could save thousands with the help of this program! In order to qualify for Homes for Heroes, teachers must be certified at either a pre-k through 12th grade level or as a post-secondary teacher. You can get more information on this program by visiting the Homes for Heroes website.
Teacher Next Door Program
The Teacher Next Door Program is a helpful assistance option that provides grants and down payment assistance to eligible teachers and other public service professionals. This program can help multiple areas of the financing process!
How Can the Teacher Next Door Program Help?
One of the most popular assistance benefits of the Teacher Next Door Program is the fact that there are grants that can be worth up to $6,000 in eligible locations. Not only are there grants available but this program also offers up to $10,681 in down payment assistance, better interest rates, and fee assistance! Other areas of assistance that the Teacher Next Door Program offers include free home appraisals, credit building opportunities, and discounts. If you are interested in getting assistance from this type of program you must be a pre-k to 12th grade teacher! One of the best parts of this program is the fact that it can be combined with other assistance options.
Other Housing Assistance Options
While there are some home buying assistance programs that were specifically designed with teachers in mind, there are other housing assistance options that can still help teachers (amongst other eligible individuals). In addition to teacher specific programs, other housing assistance options are:
Government-Backed Loan Options
Down Payment Assistance Programs
Local Assistance Opportunities
Government-Backed Loan Options
There are a variety of government-backed opportunities that can help eligible individuals (including teachers). Some of these loan opportunities include:
FHA Loans
VA Loans
USDA Loans
Federal Housing Administration (FHA) Loans
The FHA is a part of the Department of Housing and Urban Development (HUD). They provide a bunch of housing assistance by insuring the loan offered by your lender. When a loan is FHA-insured, you could reap the benefits from a better down payment, lower closing costs, and easier credit qualifications! The FHA can help a variety of individuals to those buying their first home, senior homebuyers, and more. The best part? FHA has a broad spectrum of properties they help finance including mobile homes and factory-built housing. If you are interested in getting more information you should get in touch with a HUD-approved housing counselor.
Veterans Affairs (VA) Loans
Those that want to get their mortgage for $0 down should consider a VA loan. This is a great option for eligible veterans who want some housing assistance. Just how the FHA insures loans provided by the lender, the VA will back or partially back loans provided by the lender. This government-backed loan can help only certain types of homes. Properties like farms, some storefronts, and fixer-upper homes may not be eligible for this type of loan. Recipients must be looking at properties that are considered ready to move in! It's important to note that even though this loan can provide recipients the option for a $0 down payment, there will be other fees like a VA Funding fee. For more information you can contact a VA loan specialist at 855-870-8845.
United States Department of Agriculture (USDA) Loans
Interested in buying a home in a rural area? Then this loan may be a great option for you to consider! USDA loans like the Single Family Housing Guaranteed Loan Program can help eligible households find housing in rural areas. This program can provide a 90% loan note that backs the loan that was provided by the lender. This also means that the homebuyer will not need to provide a down payment. You can review your eligibility online for free at the USDA's Eligibility Site.
Down Payment Assistance Programs
Down payment assistance can help a variety of individuals whether they are teachers or not! Some popular opportunities include:
Chenoa Fund
Community Seconds
HomePath Homes
Chenoa Fund
This assistance program basically applies to the entire nation (except New York). The Chenoa Fund provides up to 3.5% down payment assistance, which is the down payment amount needed for an FHA loan! Other assistance provided through this program includes second mortgage benefits, mortgage forgiveness, and more.
Community Seconds
If you need a second mortgage then you should consider Community Seconds! This Fannie-Mae approved option provides homebuyers the chance to use available funds to go towards the cost of the down payment, closing costs, and even minor renovations! For more information you can contact your local HUD office.
HomePath Homes
In addition, first time home buyers can receive assistance from a HomePath home. These homes are Fannie Mae-owned that are priced at a discounted rate to the public. Fannie Mae can offer these properties because they come from the owners of previous Fannie Mae-owned mortgages who defaulted on their loan. Some of the biggest benefits of these properties are the fact that they have low down payments, closing cost assistance, and HomeStyle renovation loan eligibility.
Local Assistance Opportunities
You want to make sure you check every nook and cranny when it comes to finding assistance opportunities. While there are nationwide options, there could also be local opportunities specific to your area. The best way to see if there are any local housing assistance opportunities is to start with your local public housing authority (PHA). Another place to check for assistance is with the Teacher Next Door Program, they should be able to get you in touch with local programs if any are available.
How Can These Programs Help Teachers?
Even though these programs may not be specifically designed for teachers, they can still help teachers who qualify. As long as other criteria are met like citizenship status, income level, etc then teachers can benefit!
Do Teachers Get Better Mortgage Rates?
Depending on the program, teachers may be able to get better mortgage rates. For example, the Teacher Next Door Program can help individuals get a better interest rate (amongst many other benefits). However, traditionally teachers may not be able to qualify for better mortgage rates.
Overall
Teachers are an important part of society because they provide education. As a result, many teachers can experience benefits when it comes to getting home assistance opportunities.     Popular teacher home buying programs include:
Good Neighbor Next Door Home Loan
Homes for Heroes
Teacher Next Door Program
However, besides programs that can specifically help teachers there are other housing assistance programs like:
Chenoa Fund
Community Seconds
HomePath Homes
In addition, these programs provide a bunch of opportunities to make homeownership more accessible to those that cannot afford a traditional mortgage.
Commonly Asked Questions
As a teacher, looking for home buying programs can feel tedious and frustrating. That is why there are some common questions that you may have when going through the process.
Is it Worth it to Get Teacher Specific Housing Assistance?
Yes! If eligible, these programs can relieve the burden of buying a home. Recipients can save thousands with the assistance they receive. While it can feel like a hassle to get these assistance opportunities, it isn't that bad and definitely worth the time.
Are Home Buying Programs for Teachers Legit?
Depends! If you try to find assistance online you may come across some shiesty illegitimate sites claiming to be reputable lenders that provide real offers. However, they could be a part of a ploy to get your personal information. That is why it is important to make sure your lender is legit before providing your personal details. This means, true teacher home assistance programs are a great way to get real assistance.
Are Teacher Home Buying Assistance Programs the Best Option to Consider?
Potentially; since every individual is unique, this could be the best option. While teacher assistance programs can be a great way to get help, other programs may provide more assistance. For example, if you are a teacher but you are also a veteran then you may want to consider a VA home loan instead. There is no clear cut rule of thumb especially since your financial situation is unique. Make sure to look at all options before deciding on a specific type of assistance. Some opportunities may be able to work together but you need to research before making a decision!
Do You Need a Good Credit Score to Qualify for Assistance?
Not necessarily, every lender and loan program has their own eligibility requirements. While some programs/lenders may require a minimum credit score, others may not. Which means, it is up to you to check out any qualifications that you need to meet when looking for an assistance option! In fact, you may be able to get pre-approved for a program or lending option which would not have a negative impact on your credit.
Article References
https://www.rocketmortgage.com/learn/home-loans-for-teachers
https://hudgis-hud.opendata.arcgis.com/datasets/HUD::revitalization-areas/about
http://www.homesforheroes.com/
https://www.hud.gov/buying/loans
https://www.veteransunited.com/valoans/10-things-many-borrowers-dont-know-about-va-loans/
https://www.rd.usda.gov/programs-services/single-family-housing-programs/single-family-housing-guaranteed-loan-program
https://eligibility.sc.egov.usda.gov/eligibility/welcomeAction.do?pageAction=sfp
https://www.rocketmortgage.com/learn/down-payment-assistance
https://www.hud.gov/program_offices/field_policy_mgt/localoffices
https://themortgagereports.com/33557/special-mortgages-for-teachers-and-other-professions-real-deal-or-marketing-gimmick