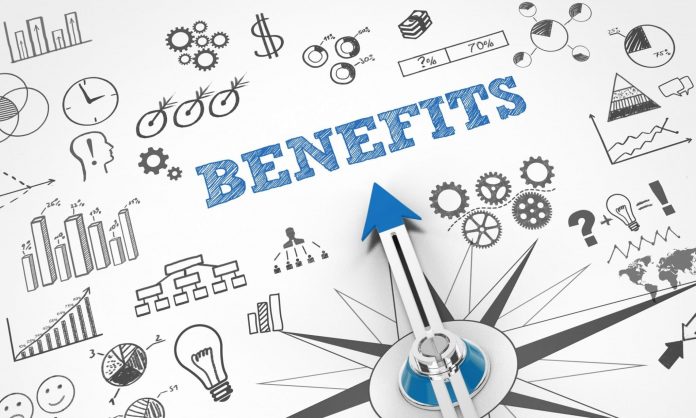 Loans can be a complicated aspect of finances to deal with. There are so many different loan options available that it may be hard to keep track. While there are personal loans and standard loans, there are also government-backed loans. These government loan programs are typically more affordable, and easier to be eligible for.
Understanding Government Loans
Government loans refer to loans that are funded by the federal government. These loan options offer more lender flexibility. There are many kinds of government-backed loans that are designed for college education, veterans, homes, business expenses, disaster relief, and more.
Understanding How Government Loans Work
The loan application process can be different depending on the loan you are aiming to get. Some applications can be very easy to do, while others may take a bit more work. Since the application is different per loan, the process will vary.
What are Different Government Loans
You should consider government loans, if you are ever looking for a loan. It wouldn't hurt to see all of the loan options that are available. Whether you need a housing loan, education loan, and more, you may be able to find a government loan alternative.
Housing Loan Options
Government Home Loan Programs are a great way to help families get into their forever home. Especially since finding affordable places to live isn't as easy as it should be. While experts recommend families only spend 30% of their incomes on their rent or mortgage, most Americans spend more than that, according to the US Bureau of Labor Statistics.
Fortunately, if you are looking for government housing loan options, there may be something for you.
Federal Housing Administration (FHA) loans have been helping Americans buy homes since 1934. They are easy to qualify for, allow for down payments as low as 3.5%, and won't be an issue for buyers during the closing.
US Department of Agriculture loans are specifically for people who want to live in a rural area. Applicants must meet certain criteria, but if they qualify, they may get a down payment option as low as $0.
These are loans that are meant to help our military veterans by providing an affordable option to buy a home. Qualified applicants may be eligible for $0 down and low interest rates.
This program allows people to refinance or purchase homes that are energy efficient already, or provide the opportunity to make it more efficient with home repairs.
These government home improvement loan programs are run by the USDA. It offers grants or loans to low-income homeowners who want to repair their homes.
This government loan program is designed for Native American veterans looking to buy, improve, or build a home that resides on Federal Trust land. If you are interested in getting an NADL, you will have to fill out a certificate of eligibility with your tribal organization. You may also need to show a  good credit rating for eligibility.
Veteran Loans
The Department of Veterans Affairs also offers some loan options. These are designed to specifically help veterans who are in need of a loan.
Veterans' Life Insurance Policy Loans
Many veterans may not realize that they could be eligible for a permanent life insurance plan. Veterans who have a permanent plan under one of the following life insurance plans may be eligible:
United States Government Life Insurance (USGLI)
National Service Life Insurance (NSLI)
Veterans' Special Life Insurance (VSLI)
Service Disabled Veterans Insurance (S-DVI)
Veterans Reopened Insurance (VRI)
These insurance plans allow veterans the opportunity to borrow up to 94% of the value of their policy in cash. You could do that, or give up your policy for the cash value of the coverage.
Interest Rate Reduction Refinance Loan (IRRRL)
An Interest Rate Reduction Refinance Loan (IRRRL) is designed for people who already have a VA loan. An IRRRL can help you refinance your loan at a lower interest rate. This can help reduce your monthly payments. However, every IRRRL is different, so the terms will vary.
VA Cash-Out Refinance
This is a popular program amongst veterans. This program allows you to take advantage of the equity of your home. When you utilize this program, you can refinance the loan you have into a reduced rate,. Aall while you take the cash from the equity of your home. The loan you currently have can either be a VA loan or a standard loan. The cash that you receive can be used however you like. However, it is encouraged that you use the funds to pay off debt, make home improvements, or even remove liens.
Education Loan Options
The average cost of college tuition has increased by roughly 25% over the last decade, making it hard for potential students to pay for school on their own. That is why the Department of Education has government loan programs for students that make it easier to manage education debt.
Government student loan programs like Direct PLUS loans can help students further their education by providing money at a fixed interest rate. However, they're not subsidized so they'll accrue interest while the student is in school.
There are two types of Direct Plus loans:
Parents PLUS Loans: These are loans that are specifically designed for the parents of the students. There isn't a limit on the amount of money the parents can borrow, and there's no grace period.
Grad Plus Loans: Graduate students can use this program to borrow money to further their education.
Students may also qualify for:
Direct Subsidized Loans: These help undergraduate students and the loan amount is based on the school. The loans do not have to be repaid while the student is in school or six months after they leave. After that, if they are experiencing hardship, they may have the loans deferred.
Direct Unsubsidized Loans: These loans are also available to undergraduate students and they don't have to meet any financial need requirements to qualify. Students pay the interest on these loans for the whole period of the loan.
Business Loan Options
Becoming a small business owner can be a challenge. However, a loan from the Small Business Administration (SBA) may be able to make it less stressful. There are a lot of small business loans available that could help you get your business started.
7(a) Small Business Loan
A 7(a) loan is a type of loan that can be used for many reasons, and it is pretty basic. These loans were made for small, for-profit businesses who struggle to get loans through other means. These loans can provide borrowers up to $2 million!
CDC/504 Loan Program
CDC/504 loans are a more specialized option for borrowers. This is a good loan option if a small business owner wants to either buy or upgrade a commercial facility. This loan is set up a bit differently as well. Non-profit, corporate development companies provide these loans and provide 40% of the CDC/504 loan. The remaining percentage is split between your bank that provides 50% and yourself who must provide a 10% down payment. These loans can provide up to $13 million.
SBA Microloans
Sometimes a small business doesn't need as much, or as long for their loan terms. That is why SBA Microloans are a great option for some small businesses. These loans are specifically for new businesses, but have repayment terms of a maximum of six years. These loans can only provide up to $50,000, but the typical loan size is $13,000 on average.
Disaster Relief Loans
If your business resides in a declared disaster zone, you may qualify for a disaster relief loan. These low-interest loan options are offered by the Federal Emergency Management Agency (FEMA) and the SBA. The benefit to these loans is that they are low interest and have long repayment flexibility of up to 30 years.
Economic Injury Disaster Loans
An Economic Injury Disaster Loan is another way you can rebuild your business within a declared disaster zone. You can receive up to $2 million towards repairing your business. These loans are meant to help business owners after the disaster occurs. This means that these funds cannot be used to prepare for an upcoming disaster.
Home and Property Disaster Loans
Home insurance may not cover every aspect that you need it to, especially after a disaster. That is why there are Home and Property Disaster Loans available. These loans can provide up to $200,000 to borrowers towards the cost of rebuilding their home. Plus, there can be up to an additional $40,000 to replace anything that was lost. These loans are strictly meant for disasters so the funds can not be used to upgrade, prepare, or build anything that was before the disaster.
What if You Don't Qualify for a Government Loan?
If you are unable to qualify for a government loan, then your next best option is a private personal loan. Banks can help you find a loan that works for your financial situation or give you information about what you need to do in order to qualify for one. Don't give up hope, there's something out there for you.
You may be able to see what loan options you are pre-qualified to receive. This would not result in a hard inquiry on your credit! You want to be careful when looking for loan options, since it can affect your financial standing.
Overall
You have all kinds of options available when it comes to getting a government loan. From going to college, to building a ranch, to buying a home, you can look at government loan options. These loans are less risky for lenders, since they are government-backed. However, you may find that it can be difficult to qualify for these loans, since there are strict guidelines on eligibility. Before you apply for the loan, make sure you understand the qualifying criteria. If you have any questions, the institution that you borrow from should provide all of the information you need.