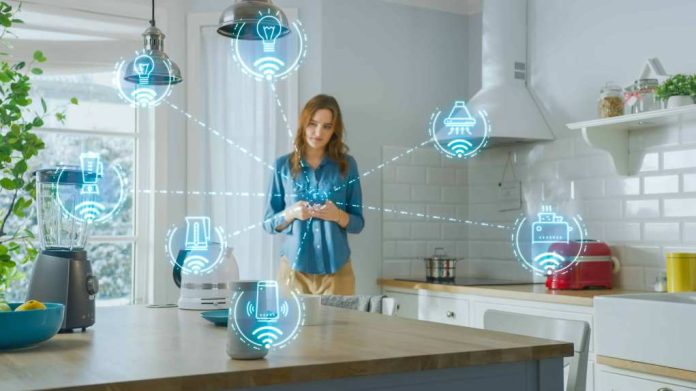 As technology advances, our homes are becoming increasingly connected and intelligent. For some people, this is a good thing, and for others, not so much. If you are a part of the group of people that want to keep their homes up to date with technology then you're in luck. There are plenty of smart home devices that can not only make your life easier, but potentially even safer as well! When looking for different devices for your home, you will want to make sure that you consider different aspects. This includes cost, usage, and more!
5 Home Devices That are Popular in 2023
There are countless different devices available for people trying to make their home technologically smarter. 5 popular devices worth highlighting include:
Google's Nest Wi-Fi
Arlo Security System
Lutron Caseta Switches
Philips Hue Lighting
Sonos One Sound Equipment
Google's Nest Wi-Fi
When it comes to smart home devices, Google's Nest Wi-Fi stands out as an extremely important component of the connected ecosystem. This device provides seamless internet connectivity throughout your home, ensuring all your smart gadgets stay online and function the best that they can. Some key features include the following:
Coverage: The Nest WiFi router alone can cover up to 2200 sq ft., providing reliable and fast internet access across multiple rooms.
Sleek Design: It features a design that blends with any interior decor while still being highly functional.
User-friendly App: The accompanying app allows for easy setup and management of network settings from anywhere at any time.
Nest WiFi not only provides coverage but also integrates seamlessly with other Google devices like the Google Home Mini. This integration allows you to conveniently control various elements of your smart home using either spoken commands or the mobile app. Moreover, its automatic software updates ensure security improvements are implemented without user intervention, making it one of the most secure routers available today.
Arlo Security System
If you're looking to improve your home's safety, the Arlo security system is a top-notch choice. This smart security system offers peace of mind when you're away from home and ensures that everything remains under watchful eyes.
Understanding the Functionality of Arlo Security Systems
The Arlo security system works seamlessly with your smart home ecosystem. Arlo security cameras are designed for easy placement anywhere in or around your home. They feature HD video streaming to your mobile device and night vision capabilities for 24/7 monitoring. The cameras are designed to withstand outdoor elements and feature infrared vision, providing continuous monitoring in any environment. They are:
User-friendly: The setup process is simple and user-friendly – no need for professional installation.
Versatile: With options like doorbell cameras, indoor/outdoor surveillance cams, baby monitors, and more, there's an Arlo product suitable for every household need.
Sophisticated Technology: Advanced features such as motion detection alerts keep you informed about any suspicious activity at all times.
Lutron Caseta Switches
For a truly integrated smart home experience, Lutron Caseta switches are the perfect choice. These switches work seamlessly with major platforms like Alexa, Google Home, and Apple's HomeKit. One of the standout features of Lutron Caseta switches is their ability to work with different wiring setups, making them a great choice for older homes or those with complex electrical systems. Plus, their geofencing feature sets them apart from the competition by automatically turning lights on/off based on your location.
Cost-Effective and Versatile
Compared to other similar products on the market, Lutron Caseta switches provide great value for money. While there may be cheaper alternatives available, they likely don't match up to the versatility and reliability offered by these switches. With the ability to create personalized schedules and scenes, you can truly make your home smarter.
Philips Hue Lighting
If you're looking for a smart lighting solution that combines reliability, versatility, and innovation, look no further than Philips Hue. This intelligent lighting system is renowned for creating the perfect ambiance in any room.
What Makes Philips Hue a Good Choice?
The standout feature of Philips Hue is its wide range of colors. With millions of hues at your disposal, you can personalize your space according to your mood or occasion. Additionally, it's compatible with major platforms like Alexa and Google Assistant, allowing for seamless voice control.
Versatility: Whether it's dimming lights for movie night or setting up routines for waking up/going to bed, Philips Hue offers unmatched flexibility.
Ease-of-use: Setting up these bulbs is a breeze thanks to their user-friendly app interface.
Safety features: Away-from-home control ensures peace of mind by allowing you to manage lights even when you're not home.
Sonos One Sound Equipment
When it comes to smart speakers, the Sonos One stands out. Not just for its stylish look or convenient interface, but due to its remarkable audio quality. The Sonos One offers a rich, room-filling sound with clear highs and deep bass. Its integration with other devices makes it a great option for constructing a comprehensive audio system at home.
Customer reviews rave about everything from its top-notch sound quality to its easy setup process and compatibility with various streaming services like Spotify and Apple Music. The consistent positive feedback speaks volumes about why you should consider adding this device to your smart home ecosystem.
Conclusion
Not everyone wants the same for their home. Some people love the idea of smart homes, while others, not so much. If you are a part of the people that want to make their home smarter with technology, you're not alone. On your journey of making your home smarter, there are a lot of products you will come across. Five popular ones in 2023 include:
Google's Nest Wi-Fi
Arlo Security System
Lutron Caseta Switches
Philips Hue Lighting
Sonos One Sound Equipment
Obviously this list isn't even scratching the surface, but it's at least a place to start! Many other users love these products and rely on them daily within their home. If you have any questions, you may also benefit from getting in touch with professionals that can provide more information. Creating a smart home is easier than you may realize!