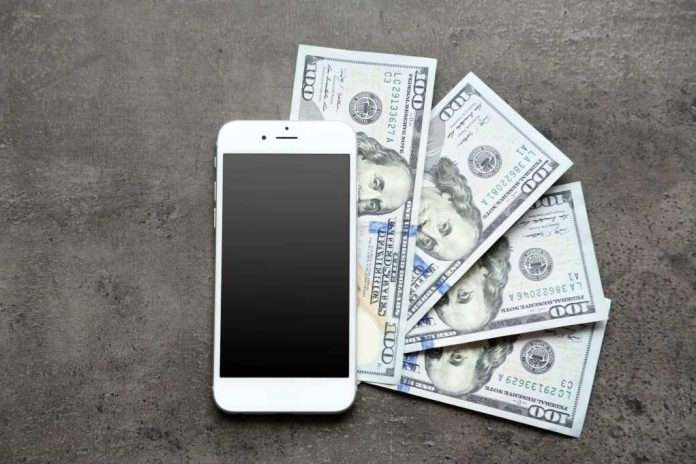 For many Americans, staying connected digitally is essential, yet sometimes financially challenging. The Affordable Connectivity Program (ACP) steps in to bridge this gap, ensuring that those with lower incomes aren't left behind in our increasingly digital world. Whether you're curious about snagging a discounted device, enjoying reduced monthly internet rates, or understanding eligibility criteria, this article can be your guide.
How the Affordable Connectivity Program (ACP) Provides Free Devices
In order to understand how to get a free device from ACP, you must first make sure you understand the basics. The Affordable Connectivity Program (ACP) helps Americans with low incomes pay for their internet. Some can get a discount of up to $75 a month if they live on certain tribal lands, while others can get up to $30 off each month. Plus, there's a chance to get $100 off when buying a laptop, computer, or tablet from certain places. The specifics of the program can vary depending on the provider and the recipient!
Getting Your Free Device and Services from ACP/Lifeline
Some phone companies, like Safelink, have special deals because of the ACP program. There's a deal combining Lifeline and ACP for those that qualify. It gives high-speed data at no cost and includes a free smartphone. This deal also offers unlimited talk and text with an extra 10GB for hotspot use. This is just one provider that allows people to access a free device and heavy discounts!
One program that ACP often works with is Lifeline. With this program, recipients can save up to $9.25 every month on various services. If the recipient lives on tribal lands, they can save even more at up to $34.25 a month. This discount can be used for both wireless and wired services. Providers that offer this program often have other perks. Like the example above, providers like TruConnect offer great plans for people who need them. Truconnect has 3 opportunities for plans people can benefit from:
Lifeline Plan: Get up to 6 GB of fast data, free calls and texts, a free SIM card if you have your own phone, and call anywhere in the world for free.
ACP Plan: Get 8 GB of fast data, free calls and texts, a free SIM card, an option to get a tablet for just $10.01, free international calls, and 2 months of Amazon Prime.
Lifeline and ACP: Enjoy unlimited data, free calls and texts, a free phone or SIM card, a chance to get a tablet for $10.01, free international calls, and 2 months of Amazon Prime.
Qualifying for the Affordable Connectivity Program
To qualify for the ACP, your household must have an income that is not greater than 200% of the Federal Poverty Guidelines. Alternatively, participation in federal assistance programs like Medicaid or SNAP by any member of your household also qualifies you for this program.
Navigating Through The Application Process
Applying for the ACP involves a few easy-to-follow steps. Firstly, it's crucial to determine if you meet the eligibility criteria based on income level or involvement in qualifying federal aid programs such as Medicaid or SNAP. Once you have confirmed your eligibility through these checks, you can begin the application process on an FCC site. This is where all applications can be submitted online. You will need some personal details like your name and address, along with proof demonstrating eligibility. This can include verification such as pay stubs from employment sources or benefits statements from participating government aid initiatives. If your application is approved, then woohoo! Your journey towards enhanced support begins here. The next step is choosing among the many participating providers who offer their services under this empowering program.
Choosing Your Service Provider After Approval from ACP
The ACP approval is just the beginning. The next step involves selecting a service provider to deliver your broadband services. This selection process can seem overwhelming, however with some advice and research it's simpler than you may think. Remember that each participating provider has different plan options and prices, so it's crucial to make an informed decision for affordable internet access.
Researching Service Providers
Your first task in this journey should involve researching potential providers who participate in the program. Compare their plans carefully – not all of them might fit within your budget or meet your specific needs even though they are part of ACP.
You could start by visiting each company's website or contacting them directly for more information about their offerings under ACP. Also consider any additional benefits such as one-time device discounts or waived installation fees which could sway your preference towards certain providers depending on individual circumstances.
In addition to comparing plan details and costs among various companies, another helpful tool when choosing a service provider is reading customer reviews online. These testimonials provide insights into real customers' experiences – both good and bad – with these companies.
Eligibility for Lifeline is Pretty Straightforward
Since Lifeline is a program that is often paired with ACP, you should also try to understand the eligibility for this program too! Similarly, you need to meet certain income requirements or have someone in your household be part of an existing federal program. When it comes to income requirements, households should make no more than 135% of the federal poverty level. Households can also qualify if they are a part of federal programs like:
Supplemental Nutrition Assistance Program (SNAP)
Supplemental Security Income (SSI)
Medicaid
Summary
In today's world, being online is super important. But, not everyone can afford it. That's where the Affordable Connectivity Program (ACP) comes in. The ACP helps people with lower incomes get cheaper internet and even free devices. It can also do this with the help of Lifeline. So, if you live in certain areas, you can save money each month and get a good deal on a computer or tablet. Some phone companies have special offers because of these programs like giving people free data, calls, and even smartphones.
If you think you might qualify because of your income or if someone in your home is part of programs like Medicaid, you can apply and get started. After that, you'll need to pick a company to get your service from. It's a good idea to look around, check out different offers, and see what other customers say about them. So, if you or someone you know needs help staying connected, these programs are here to help.