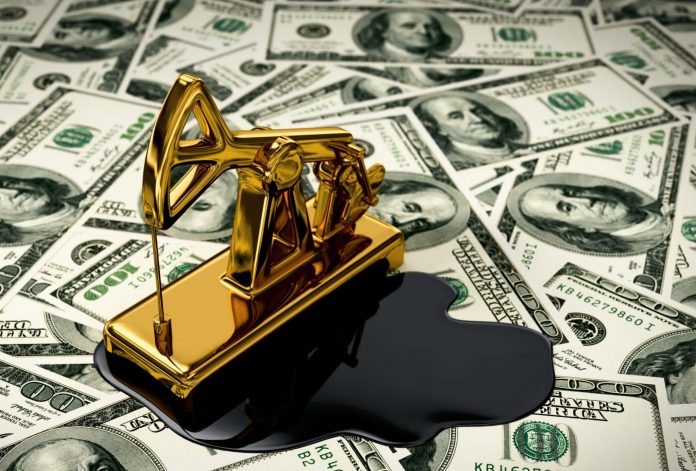 Oil is a lot more than what goes into your car when you get an oil change. As a matter of fact, black gold rush industries are so complex that there are a million things to talk about since are there are many types of oil. What immediately comes out of the ground or the seafloor is called crude oil. Crude oil is then taken to be chemically processed so that it can be a component of other oil-based products, such as plastics, asphalt, jet fuel, waxes, and other things. So, the market is very big and it's a market that has a lot of action. Action is what investors love and we'll help you understand how to invest in oil stocks and dive into the oil market.
Open A Brokerage Account 
This is very important to understand as well. You cannot start trading until you have created your own brokerage account. All you have to do is complete a 15-minute application, after which you have to initiate a deposit.  Shortly after, you will be able to start trading and you can always refer to an experienced broker to assist you through the process.
Investing in Oil Company Stocks
Stocks are one of the basic ways for you to get involved in investing in the oil market. That is why it is important for you to learn how to invest money in oil stocks. What should interest you are the shares of various companies involved in oil production and extraction. Before you put your money into an investment, be sure to do research on the company so that you can have a better idea of its performance. If you're looking for a good app to start investing in stocks, you should check out Robinhood. Once you're ready to invest you can exclusively reserve your black gold rush slot in your portfolio of investments!
Check out Mutual Funds
Mutual funds in the oil business (more commonly known as 'oil funds') are groups of stocks that can be purchased all in one go. You can look into everything from index funds to exchange-traded funds so that there will be variety in your investment portfolio. Nonetheless, if diversity is what you want for your portfolio, then broad index funds would be a much better option for you than oil funds since the oil market is always at risk of slowing down. Broad index funds can put your money in other types of stocks, not just oil stocks. So always diversify!
Common Concerns 
For those who think that you must be rich in order to invest in the oil market, you're in for a good surprise. Investing in oil stocks or oil funds is relatively affordable. As a matter of fact, many of the well-known stocks can trade just below $100 per share. Exchange-traded funds (ETF) also tend to be less costly as well. Don't let the action in the oil market intimidate you from making an investment, you will want to diversity your portfolio by investing in crude oil ETF.
If your concern is about safety, then you have to come to terms with the fact that all investments are a little risky, but there are ways to take calculated risks. You can't find yourself only investing in the best oil ETF, best oil stocks, etc. In the end, the oil market is generally pretty lucrative, but if reassurance is what you are looking for, then oil funds rather than oil stocks would really be your best bet for a good return and to play things safely.
Some people are more concerned about the environment and would like to look at more sustainable investments. That is a concern that is shared by many because experts are saying lots of investors opt-out of the oil market for this reason. Nonetheless, if you still remain committed, then a good idea is to look at a company's ESG status (environmental, social, and governance). There's nothing wrong with putting your money in a greener tomorrow!