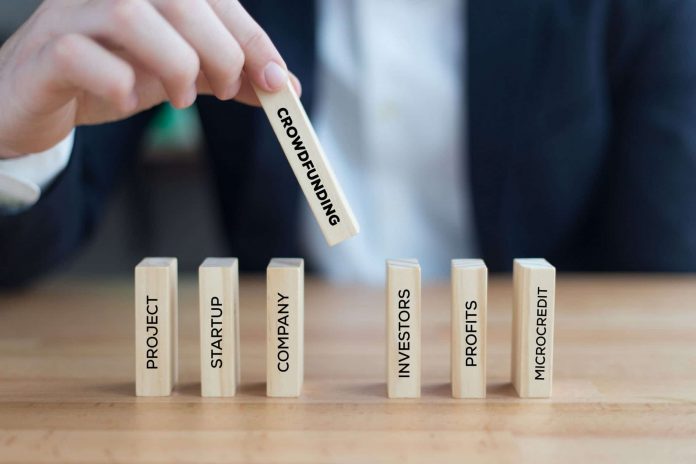 If finances have been preventing you from starting your own business or project, then you may want to consider some top crowdfunding platforms on the internet. Yet, as a future entrepreneur, you should know that not every single crowdfunding internet platform can easily get you the funds you need to meet your goals. For this reason, we have decided to review all the online crowdfunding platforms that are out there, and we have managed to narrow our list to four of the most popular crowdfunding platforms. Here are some of the internet's most popular crowdfunding sites that will be sure to get your business or project going:
SeedInvest 
If you want to plant the seed for your business, there's nothing better than SeedInvest which up till now has helped get over 200 startups the investments they need to takeoff. It has successfully attracted 300,000 investors, making it a true success story. If you are seeking the assistance of SeedInvest to get the funds that you need for your business, what you will need to do is complete an application and go through the screening process. Once approved, you can then create a profile to begin fundraising. It should be noted that SeedInvest will take a portion of what you make through this platform, which is a 5% equity fee and a 7.5% placement fee. While it may not be one of the largest crowdfunding websites, it will certainly be able to help.
StartEngine 
StartEngine is also a great option for those seeking funds for their startups. One of the advantages of this platform is that it accepts small contributions, so you have the potential to attract the maximum number of investors and possibly gain more fiscal momentum. From the investor's point of view, this is also an advantage since it doesn't require a massive amount of wealth to be included as a contributor. The platform is designed to display all the information prospective investors would need to know in a visually appealing manner, detailing price per share, how many investors have already contributed, and other relevant data that would be needed. This platform has already helped 375 companies get the investments that they need, which is why this site is becoming one of the more popular crowdfunding platforms.
Indiegogo
As a crowdfunding platform that is available in 235 countries, Indiegogo is one of the most ideal sites aspiring entrepreneurs can use for their campaign. All you have to do is start a campaign for 60 days, which involves a 5% processing fee (it could go down to 3%) and a 5% platform fee. You'll also be able to promote your campaign on social media. As soon you receive all the funds you need, it will be sent to the bank and will be available for withdrawal within 15 days.
GoFundMe 
GoFundMe is an extremely useful platform, but it serves a much wider spectrum of people who are seeking funding for a variety of different reasons. It can be used to get funding for healthcare expenses as well as providing financial help to struggling businesses. As the largest online crowdsourcing platform, it has a pretty impressive track record of attracting over $9 billion and it still remains active. If you want to use GoFundMe, all you have to do set up a campaign where you indicate how much money you need to raise and then talk about why you need to raise the funds using content and imagery. The campaign can then be shared on social media or email.
The dashboard is designed to make donation management extremely easy and user-friendly. You even have the option of withdrawing or sending thank-you notes to people. Unlike other crowdfunding platforms, you will not be charged a crowding funding platform fee, though there are some minor process expenses that need to be settled.