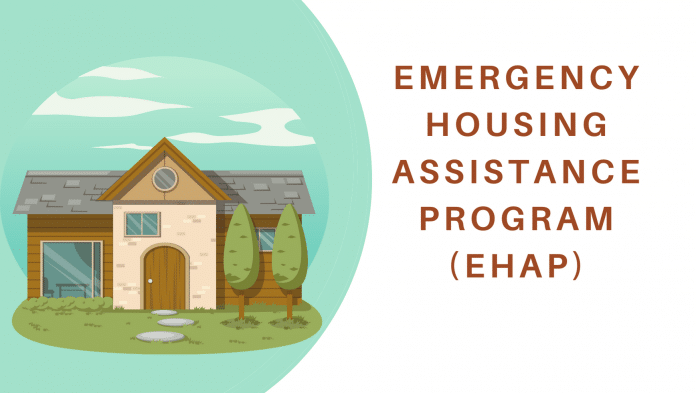 As the global pandemic continues on, many people are feeling the effects. Stresses can come from debts piling up, to a lack of steady income, to unaffordable housing, and more. One of the biggest concerns Americans face is their homes. In fact, according to Affordable Housing Finance, 75% of Americans are worried about losing their housing. This number comes from data gathered before the pandemic, which means it has likely increased.
Some Protection Currently in Place
As political power changed within America, so did legislation. President Joe Biden issued an executive order to extend eviction protection. The CDC's latest orders have extended eviction protection until the end of the month on March 31st, 2021. This order of eviction protection will only help tenants who:
– Have tried with the best of their ability to secure federal housing assistance.
– Cannot pay their entire rent due to a serious loss of income.
– Have made attempts to pay their housing costs to the best of their ability.
– Face homelessness or shared living if they were to be evicted.
Along with these requirements, there are also financial criteria that tenants must meet. However, they only need to meet one of the financial criteria:
– Don't expect to earn more than $99,000 individually or $198,000 jointly.
– Have not been required to report any 2019 income to the IRS
– Received an Economic Impact Payment (EIP), also commonly referred to as a "stimulus payment" in accordance with Section 2201 of the CARES Act.
If you qualify, then you will be protected from eviction during this timeframe. However, it is unclear what will happen once this timeframe is complete.
What is Emergency Housing Assistance?
The protections already in place may not be able to help you. This means you may be struggling to see what Emergency Housing Assistance Programs are available to help your situation. Fortunately, there are both federal resources as well as state and local resources that were designed to provide tenants with emergency housing. It is important to note that a majority of Emergency Housing Assistance Programs are primarily designed to be a temporary housing alternative. However, there are some permanent options as well.
How does Emergency Housing work?
The Department of Housing and Urban Development (HUD) is where a lot of funding will come from in regard to Emergency Housing Assistance programs. It should be noted that HUD has many assistance opportunities. You do not want to get your assistance confused. While HUD does have Emergency Housing Programs, it also has rental assistance subsidy programs (like the Housing Choice Voucher Program) that are meant for rent assistance and not emergency housing. You do not want to confuse the two because if you apply for the wrong program then you may not get the assistance you are looking for.
The Continuum of Care (CoC) Program is not set up how most people think an emergency housing assistance program would be. This is the program that HUD uses to fund Emergency Housing Assistance programs. The goal of CoC is to work towards ending homelessness through providing funds to local and state governments, as well as nonprofit organizations. The funds are meant to assist in homelessness programs either through relocation efforts like temporary or permanent housing assistance, self-sufficiency initiatives, supportive services, safe havens, emergency housing for disabled people, and more.
Another program that has helped many people facing eviction is the Emergency Solutions Grants (ESG) program. While each state has its own emergency assistance opportunities, they also have this program. Similar to CoC, the ESG program is designed to provide grant funds to help with emergency shelter, rapid rehousing, street outreach, and more. That is why the best place to start towards emergency housing assistance is through your local public housing authority.
How to Apply for Emergency Housing Assistance?
The first step in finding Emergency Housing Assistance is going to be through your local public housing authority (PHA). Your local PHA is going to have all relevant information about what programs are available for your location, what you may be eligible to qualify for, how to apply for emergency housing, and more. Whether before or after you submit your application, your local PHA will help you every step of the way. They not only will be able to provide you support, but they can answer any housing questions you may have. If you are specifically looking for emergency housing assistance for disabled people, then they will be able to help as well.