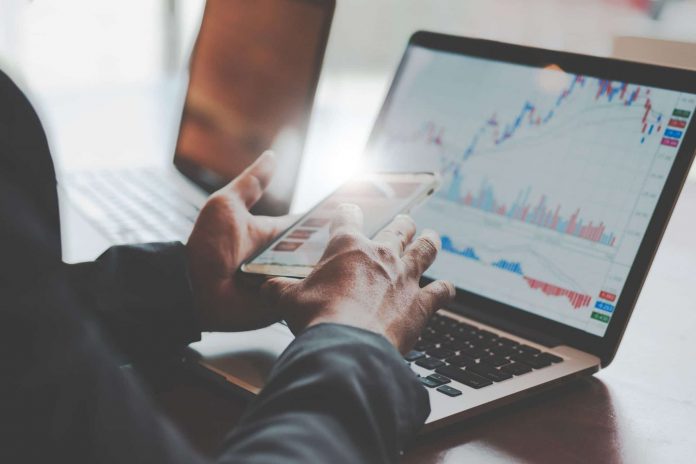 Just like everything has its prerequisites, the first step that you need to take to become a serious investor is to open a brokerage account. It may not sound like a very simple thing to do, but once it is all broken down for you, things will actually be pretty simple.
Brokerage Accounts 
What a broker account allows you to do is to trade securities, such as mutuals, stocks, and bonds. Similar to the way any bank account operates, you can transfer funds in and out of the account. You can buy and sell your investments as well. The only difference between a conventional bank account and a brokerage account is that you will be given access to investment opportunities and the stock market once you have it.
In the financial world, brokerage accounts are also sometimes taxable accounts, since the financial gains you make can be taxed. Though brokerage accounts don't have tax advantages, you do have the priority of being able to withdraw your all funds at will and there's no limit to how much you are allowed to invest.
To open a brokerage account, you will need to go to a licensed brokerage firm and you will find that there a wide variety of them in the market. If you can afford it, you can either go to the expensive full-service stockbroker or to cheaper online brokers. The online process tends to be quick and easy. To activate your account, you will have to deposit money into it to begin investing.
How to Choose a Brokerage Account
Choosing a brokerage account provider can be tricky sometimes, but there are ways through which you can get to learn the tricks of the trade. Brokers are either online brokers or robo-advisors. If you are looking for a higher degree of independence with the way your investments are going to managed and funded, then working with online broker would be the best option for you. Having an investment account with an online brokerage would give you the privilege of using the broker's website to buy and sell stocks, bonds, and mutual funds.
On the other hand, a managed brokerage account involves consulting a professional human broker or an investment advisor (and sometimes a robo-advisor) will be more expensive, but you'll get the benefit of having someone experienced to guide you through your investments. When it's a robo-advisor, your investments are managed using sophisticated computer algorithms to bring about the best results possible. In summary, there's less freedom, more expenses, but you may get better results since you are consulting those who have a lot more experience in the stock market and investments.
Nonetheless, it's important to understand that the broker's role is to assist with the investments you want to put your money into by acting as an intermediary. In any case, you call the shots on whether you want to buy or sell the investments that you have since you are the sole owner of the account. A good thing to note as well is that the is no limit on how many brokerage accounts you are allowed to open.
Retirement Accounts 
Opening a retirement account is a different story because these are accounts that people open to save up for their retirement. Though they are not taxed the same way as brokerage accounts, people who have retirement accounts do not have the ability to make a withdrawal of their funds at any time they want. There are restrictions placed on withdrawals as well as limits on how much you can put into a retirement account every year. Two very good examples of retirement accounts are IRA or Roth accounts.