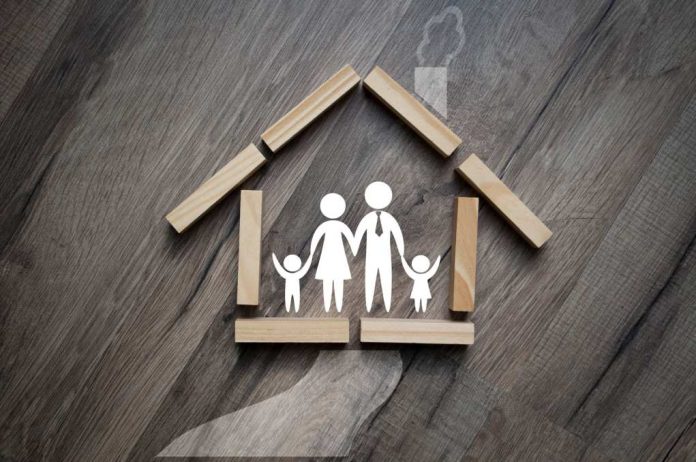 It is a tough world out there and it is even tougher to be financially independent. No matter how hard you try, the world is getting more expensive each and every day. However, you do not have to deal with these rough times all by yourself. You can receive assistance from government welfare. Even if it sounds unlikely, more families every day are turning to federal financial assistance programs for help. There is nothing wrong with becoming one of those families.
Whether you have a problem with your current home or you can't afford to buy food, you should consider financial assistance from the government. There are six major types of government benefits and each one tackles a different national issue. However, not all of them offer financial assistance. These welfare programs provide financial relief for medical assistance, food assistance, housing aid, unemployment issues, and children's health.
You should know all about these assistance opportunities and how they can help your family. Additionally, you should know how they work so that you can adjust your benefit expectations.
Types of Financial Assistance Opportunities
There are different types of financial assistance opportunities, oh-so-many. (If you have a problem, there will likely be  a government-funded opportunity that will help carry the burden with you.) Almost every aspect of any individual's life can be supported with financial assistance opportunities, or welfare programs.
Each type of financial assistance offered by the government has its own conditions and eligibility requirements that you and your family need to meet. The federal U.S. government also offers different types of financial assistance programs that focus on helping certain target groups, such as the elderly or new mothers. Typically, financial assistance programs are managed by both the federal government, and state and local governments.
Housing
Section 8 Program
The Housing Choice Voucher Program is most commonly known as "Section 8," this is one of the most popular housing assistance programs. The main purpose for the Section 8 Program is to provide an affordable home that is comfortable, safe, and hygienic. Types of residences that are eligible, include: single-family homes, apartments, and townhouses.
Section 8 is famous for many qualifying families because of its flexibility. The Section 8 Program allows you to move anywhere where the housing vouchers are accepted. You will not be stuck in that small town or big city because you have to be. If you ever decide to move somewhere else, all you have to do is terminate your current lease and you can be on your way. (You can take your housing voucher with you, just like your favourite sweater.)
The local Public Housing Authority (PHA) issues and approves these housing vouchers. It is free to apply, so you should check if you are eligible. There are four major components that determine whether you are eligible or not. These four components are: Eviction History, Citizenship Status, Household Size, and Income Level.
You should keep in mind, though, that the Section 8 Program focuses on helping families that categorize themselves in extremely-low income levels. This extremely-low income level is the main priority because these families need help the most. To fall under this category, your income level must "not exceed 30 percent of the median family income for the area." (HUDUser)
Food Assistance
One of the most common financial food assistance programs for families is the Supplemental Nutrition Assistance Program, or SNAP. This Program provides funds through an electronic benefits transfer (EBT) card to eligible individuals and families, which can provide financial relief. The funds that are distributed on a benefits card can go towards buying food and necessities, similar to credit cards. So, basically, the help you receive can help you handle the costs of food and other essential goods from specific businesses that participate in the Program. You just have to make sure that you meet the eligibility requirements of SNAP, so you can receive the benefits.
Special Supplemental Nutrition Program for Women, Infants, and Children (WIC Program)
Another common food assistance program is the Special Supplemental Food Program for Women, Infants, and Children (WIC). The WIC Program provides food or vouchers, nutrition educational opportunities, and referrals to help qualifying pregnant women and women with children up to six years old. The Food and Nutrition Service, which is a federal agency of the United States Department of Agriculture, is responsible for the administration and management of the WIC Program. With the Special Supplemental Food Program for Women, Infants, and Children (WIC), it offers grants to states to provide benefits to qualifying women and children that are at nutritional risk.
Energy Assistance
Low Income Home Energy Assistance Program (LIHEAP)
There are several energy financial assistance programs that can help eligible American individuals and families. One popular program is the Low Income Home Energy Assistance Program (LIHEAP). This is a program that is designed to help low income families, so you can be able to afford home energy services and pay utility bills. You may be eligible to receive assistance but you will have to fall within the Low Income Home Energy Assistance income classification. One of their main aims is to decrease the risk that comes with unsafe cooling and heating systems.
The federal government funds the benefits of LIHEAP. However, the state you live in determines the coverage and budget for each branch of the LIHEAP. Typically, this program can assist with financial relief for: cooling and heating energy costs, utility bill assistance for low income families, home repairs, and/or emergency support during tough times, like utilities getting turned off.
While every state is different, a lot of states also help with energy-related home repairs. This also includes weatherization of homes. They offer all of these assistance options to help low-income families. This is because they also want to try to reduce the ongoing costs of energy per household.
Usually, the LIHEAP funds provided to qualifying Americans do not cover sewer and water bills. However, you may see exceptions if water is used for an air conditioner. You should really consider this Program, if you need any heating or cooling housing repairs. These are tough times and a little help could go a long way.
Children Nutrition Programs
There are different nutrition programs that can help children who are facing nutritional risk and malnutrition. Since these children nutrition programs work at a federal level but are based through the schools, you can find that there are different forms of financial assistance opportunities. Some children nutrition programs offer financial compensation for healthy meals and nutritional food for children. While, there are other children nutrition programs that directly provide healthy meals and technical assistance for nutrition resources. The main aim for children nutrition programs is to provide healthy meals and to educate children on its importance. These children nutrition programs include: the National School Lunch Program, the Child and Adult Care Food Program, and the School Breakfast Program.
Temporary Assistance for Needy Families (TANF)
The TANF Program allows you to achieve self-sufficiency by providing different forms of assistance. TANF uses state funds that can provide up to five years of cash support with job opportunities and assistance. This is a government Program that the federal government funds and state governments  manage. This Program aims to assist struggling families to achieve independence. Families who qualify  will receive assistance such as: food, housing, energy, child care, and job training. You will find that each state administers its own Temporary Assistance for Needy Families Program. Also, each state decides who is qualified to receive assistance. You should keep in mind that if you are qualified for other benefit Programs, that does not automatically mean you are qualified for the TANF Program. (Probasco, Government Assistance Programs)
Main Goal of the Temporary Assistance for Needy Families (TANF) Program
There are many purposes of the Temporary Assistance for Needy Families (TANF) Program. The main goals of the TANF Program are to provide qualifying families with:
1. Transitional assistance designed to reduce the amount of dependency and promote responsibility. This includes assistance like GED preparation, vocational training, rehabilitation, post-secondary education, child care assistance, language skills, and more.
2. Temporary financial help for basic needs such as housing, food, clothes, etc. (Think of Maslow's Needs and the TANF Program will cover it for you.)
3. Proper support with significant issues such as mental health, domestic violence, substance abuse, and so on.
Overall
In conclusion, you should consider financial assistance from government aid programs. This will help you, so that you can afford to get back on your feet. You do not have to handle your finances on your own. There are many government-funded financial assistance opportunities to help you turn your life around, especially if you have a family. You and your family can live a better life.