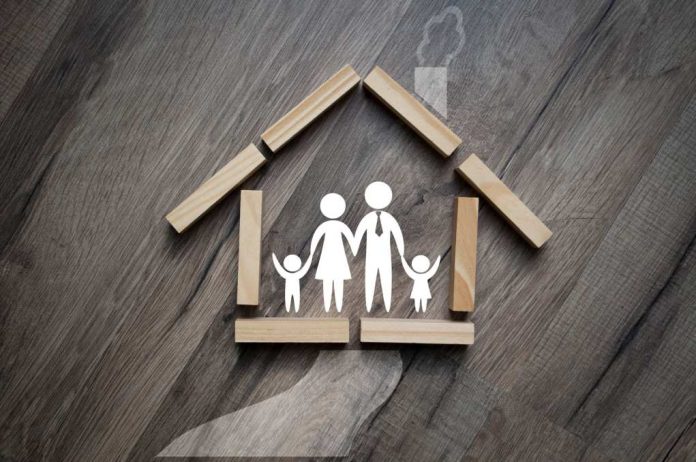 Having a family can be costly. Let's look at an example for context: families that have a middle-class income, and had a child born in 2015, could expect to spend roughly $233,610 for necessities alone (which includes food, shelter, etc.) until the child turns 17 years old. This number doesn't even account for other expenses that aren't necessary like a college education. Not everyone can spare that amount of money. Because of this, some families rely on assistance that can support their situation. The government understands that many families may need help which is why they have a variety of opportunities available to consider.
Government Programs for Families
Many people don't realize how many different programs are out there that may be able to help families. Some popular options to consider include:
Families that struggle financially may be able to get a lot of support from TANF. This is a program that gives funds to states (and territories) from the federal government. States and territories can use the funds for administering their own version of the TANF program. The main point of this opportunity is to help families reach the goal of financial self-sufficiency. Besides this goal, some of the other purposes of this program include the following:
Promote two-parent households
Reduce or even prevent pregnancies without marriage between the parents
Stop parents from relying on government support
Allow children to receive care in the comfort of their own home or in the home of a relative
The assistance that this opportunity can provide will be in the form of a cash payment every month. It's important to keep in mind that the federal government will not be the one providing cash assistance to the public–states will. Besides providing monthly cash, this program can provide other support. Other examples of support can include work assistance, child care assistance, and more. Not anyone can benefit from this opportunity. Instead, only those that meet the following conditions can benefit:
Have qualifying citizenship status
Be underemployed or unemployed
Be a qualifying income level
Have a child younger than 18 years old, be pregnant, or be at most 18 years old as the head of the household
Keep in mind that the specific qualifications needed will vary depending on the state. However, the guidelines above are good to use as a general rule of thumb! If you are interested in benefiting from this program, you will need to reach out to the agency for your state that manages the program.
Handling the cost of groceries can be challenging, especially when you have many mouths to feed. It is recommended that a family of four that wants to have low-cost groceries should expect to try to spend between $936.40 to $1,014 a month. For a family of four that wants to be especially thrifty, they should try to spend $939.90 a month on groceries. Either way, it's roughly $1,000 a month to feed a family of four! That can be too much for households to handle depending on their financial situation (and can be even more expensive if there are over four members in the family!). SNAP may be a great support opportunity for those in need. This program isn't only for families but families can benefit from this assistance.
SNAP also aims to help families reach self-sufficiency (similar to TANF). It is administered by the Food and Nutrition Service (FNS) which is an agency of the United States Department of Agriculture (USDA). SNAP can provide nutrition benefits to qualifying families. The nutrition benefits come in the form of funds every month. The funds are deposited onto an Electronic Benefit Transfer (EBT) card. These cards work similarly to debit cards! However, this card can only be used at qualifying retailers that allow these cards to be used as acceptable payment.
If you want to benefit from this support opportunity, you will need to submit an application. This will determine whether or not you qualify to get support from this program. It's important to keep in mind that this program will vary depending on the state. That means that the application process for one state may look different from the application process for another state. You can get the information you need about the program, the application process, etc., by getting in touch with your state agency. You can get in touch by either visiting in person, visiting their website, or even calling their toll-free number!
Another food assistance program is WIC. This program provides grants to states from the federal government. The states then have the responsibility of using the grants towards benefits like supplemental food, healthcare referrals, social service referrals, nutrition instruction, and more. Just like the other opportunities on this list, not everyone can qualify for this support. Only those that meet specific eligibility criteria will benefit. This includes:
Pregnant women (during their pregnancy as well as up to six weeks after the pregnancy ends)
Breastfeeding women (until the infant turns one year old)
Postpartum women (up to six months after pregnancy ends)
Infants (until they turn one year old)
Children (until they turn five years old)
WIC Is funded through grants from the federal government. However, it is administered at the state level through 89 WIC state agencies (through roughly 47,000 authorized retailers). If you want to benefit from this program, you will need to set up an appointment with either your local agency or the state agency that manages WIC. To do this, you can check out your state's contact information online.
Head Start
One part of having a family is dealing with the cost of childcare in one way or another. Sadly, not every family has access to affordable child care. This cost can rack up. On average, preschool costs $889 a month! That is where Head Start comes into play. Head Start programs can provide support to eligible preschool-aged children, toddlers, and infants. The goal of Head Start is to help with school readiness. The program can take place in a variety of different settings. This includes child care centers, the home of the child, etc.
While Head Start focuses on the children of the family, it also focuses on the parents (or other family members that are important). By focusing on the parents, the program hopes to build good relationships that can have a long-lasting effect on family wellness. Through working with the entire family, this program aims to provide support with:
Wellness of the family
The health of the family
Early development and learning
There are different types of Head Start programs which include the following:
Standard Head Start
Early Head Start (EHS)
American Indian and Alaska Native (AIAN) Head Start
Migrant and Seasonal Head Start (MSHS)
The specific type of Head Start program will have a different focus. That means one option may work better for your current situation than another option! It's important to note that not everyone is eligible to benefit from this opportunity. If you are interested in applying for this support opportunity, you will want to check out the Head Start Locator tool. This tool is available thanks to the government and can help users find the closest program!
Families can find themselves in a tough position. They may make too much to qualify for health support options like Medicaid, but not make enough to handle the cost of private health coverage. When people find themselves in this spot, it can be overwhelming. Luckily, one support opportunity that may be able to help is CHIP. This is a program that can provide health coverage to uninsured children. Even though it is funded jointly between state governments and the federal government, states are the ones that have to manage the program. However, they must do so within compliance with federal guidelines! That means it's important to keep in mind that the specifics of CHIP will depend on the state. However, as a general guideline, people can expect children will qualify for this assistance opportunity if they meet the following conditions:
Be no older than 18 years old
Have qualifying citizenship status
Be a resident of the state
Meet income qualifications and other state-criteria qualifications
The type of health benefits that can come from this coverage support opportunity include:
Wellness for babies
Wellness for children
Dental coverage
Behavioral healthcare coverage
Vaccines
If you have an interest in this opportunity, you will need to submit an application. You can do this through the Medicaid/CHIP agency for your state. This agency will have the responsibility of managing the program (which includes the application process).
Bottom Line
Having a family is a lot of hard work and can be overwhelming. It's not easy and costs a lot of money! Because of this, it is important to know what support opportunities are out there. Some available options are:
The right assistance opportunity will depend on your current situation. However, there are more opportunities out there than you may know!