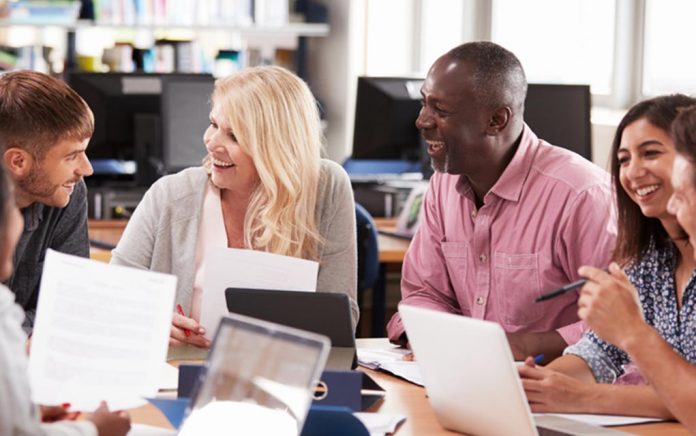 The price of college tuition is up 4%. That averages out to a little over $10,000 for a public, in-state school education – at least according to US News. If you want to go to an out-of-state or private college, you might end up paying thousands or even tens of thousands just for the privilege.
Once you hit about 25, life really starts to creep on you and suddenly, you find yourself juggling expenses like rent or a mortgage, too. With the price of college so high, how does an adult with real-life responsibilities even afford to go?
Surprise: you may not have to pay! In fact, you just might be able to get paid to go to school if you have access to these options.
Get Your Boss to Pay
Many companies have tuition reimbursement programs that help you grow by paying for you to attend school. Depending on your employer's program specifics, you could earn money towards tuition, books, supplies, other school necessities, or even basic survival
Just how much can you earn? There's no easy way to answer this because every employer is a little bit different. What we can tell you is that the IRS allows companies to claim up to $5,250 in annual tax exclusions per year for enrolled employees.
The catch? Some employers restrict the types of majors you can pursue. For example, if you work for an accounting firm, you may be required to take coursework that will advance you in the finance/accounting industry. You will also have to maintain a certain GPA and may have to stay with your current employer for a predetermined amount of time after you complete your courses. That's still more than worthwhile, especially if you're already in the industry that matches your long-term goals.
Get the Military to Pay
If you're a member of the military or a veteran, you may qualify for one or more of the military's numerous college tuition assistance programs.
Here's a brief outline of some of the programs available:
Military Tuition Assistance: Active military and reserve military members may be eligible for up to 100% tuition assistance. There is an annual cap of $4,500 per year.
The GI Bill: Service members and veterans with active duty service under their belts may qualify for a GI Bill. This program pays for four years of tuition as well as books, fees and housing.
Student Loan Repayment: If you went to school before entering the military, you can ask the government to repay your loans for you. The amount you qualify for depends on how long you're in active duty and your assigned duties. For example, if you have a health degree and you're serving in a health capacity, you may qualify for up to $40,000 in repayment assistance per year of active duty.
Student Loan Forgiveness: The military has three loan forgiveness programs. If you qualify, you can have your student loans dismissed or forgiven.
Beneath each of these umbrella programs are several sub programs that usually correlate to the branch of the military you're associated with. Each have their own application and process for getting approved. Keep this in mind when applying.
Get the College/Community to Pay
Think scholarships are for high-school kids? Think again! There are so many merit-based scholarships available to adults through scholarship funds, college programs and local or community programs.
Scholarships vary from school to school and by community. For this reason, it's vital that you speak with your college counselor to find out which programs might be available for you.
Oh, and don't forget to mention any special interests or talents you have, either. Some scholarships are awarded to people based on their faith, hobbies, interests and/or accomplishments, so sharing that info could affect your choices.
It can be challenging to find the money to go back to school later in life, especially when the real world puts so much pressure on you. The good news is that you have tons of method for getting educated on someone else's dime. From employer tuition programs to local scholarship funds, use these programs to propel yourself forward and succeed.