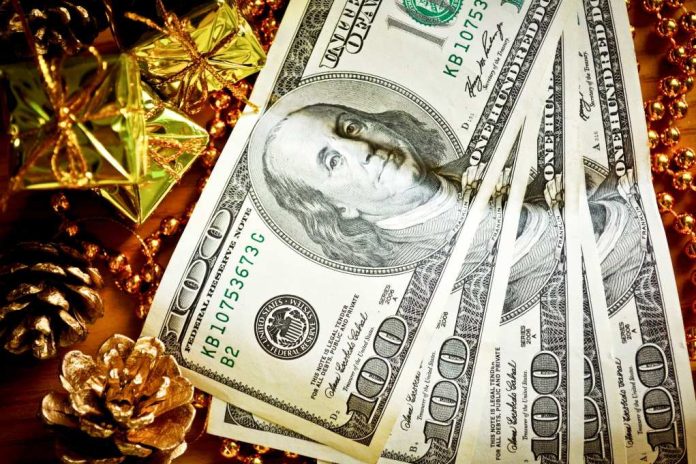 New Year's Eve is just around the corner and everyone needs to celebrate the year to come. But, the problem with celebrating New Year's Eve is that you might not have the money for it. You might not be able to afford a New Year's Eve celebration, but there are ways to save money this year. This article will tell you different tricks that you can do to save money for this New Year's Eve. Your New Year's Eve celebration can be fun and it will save a large chunk of change for the days after. Also, you will have a good time and you will not worry about your finances during your party.
Can You Save This New Year's Eve and How?
It is actually possible to save money on New Year's, yes. There are so many things that you can do this New Year's Eve to save money. You can look for free entertainment rather than paying for a fancy party. If you really want to celebrate New Year's Eve at a party, then you should buy tickets early or at the very last minute; it is cheaper that way. Another thing you can do is have a house party. Your house party can turn into a potluck or make it a "bring your own booze" (BYOB) party.  If your friends decide to have a party, then you should consider post-party transportation. Most people tend to forget that during the fun.
Look For Free Entertainment
As tempting as it sounds to go to a fancy party to countdown to the New Year, you can always look for other options where you do not have to pay money to have a good time. Local community centers and groups tend to host parties during New Year's Eve. You can find any parties through Facebook groups or even your local newspaper. That way, you will save on admission fees and still have time to enjoy a nice New Year's Eve celebration.  If you cannot find any local events, then you should look for any fireworks shows or local music shows that are taking place near you.
Consider Purchasing Tickets Early Or At The Very Last Minute
Maybe you forgot to buy a ticket for a New Year's Eve party or you did not know about the party until now. The thing is that you will need to pay full price for the tickets. That is why you should think about buying your tickets really early or at the very last minute. It might not seem like a good idea to wait until the very last minute, but it really pays off. Sometimes, people back out of the party and the tickets are up for resale. Typically, you will be able to get a reduced price for the tickets at a resale. You can just search on social media for "tickets for sale" and see what comes up.
Replace Champagne For Prosecco
If you are responsible for hosting a New Year's Eve party, then you should not spend your entire budget on alcohol. Champagne is the right drink of choice when celebrating the new year. But, prosecco is just as good of an alternative option. With prosecco, you will find that it tastes similar to champagne and it comes at a cheaper price. If you are planning to stock up, then you should make sure to shop smart. You can go to a discount liquor store and find out if you can receive additional discounts for buying liquor in bulk. There are some stores that offer up to 20 percent off, if you buy a certain number of liquor bottles.
Turn Your Party Into A Potluck
You might have already thought of it. But, if you haven't, then you should ask your guests to bring their favorite dishes to your New Year's Eve party. That way, you can save time on preparations and money. Additionally, when you make your own food, then you guarantee that the food you offer is good. Not to mention, it would be cleaner for you and your guests. If any of your friends have an allergy or a certain preference, then they can bring their favorite dish. A potluck is cheaper for you and you will be able to focus on the party without spending too much money.
Also, Make The Party Bring Your Own Booze (BYOB)
A good  way to save money on New Year's Eve is to serve light refreshments. Liquor is one of the most expensive things to buy for any party, let alone New Year's Eve. You should consider telling your guests to buy their own liquor and make it a BYOB party. Additionally, you can pass finger food to your guests, instead of serving a full meal. Chips and dips are much cheaper than entrees, which is how you can save money as the host.
Rent A Party Outfit Instead Of Buying One
There are websites that can help you rent a party outfit, instead of spending your entire budget on buying an outfit that you will wear for one night. If you plan on getting dressed up for a party, then you should not buy a New Year's Eve outfit. You should just rent it, instead. There is a possibility that you can get a really nice outfit for a fraction of its full price. Not to mention, you will not have to worry about paying full price and shipping fees at the same time. If you want to buy an outfit, then you should think about buying a used outfit. It might not be the best option, but it would save you a lot of money.
Do Not Go Crazy On The Decorations
You can always go easy on the decorations, rather than going all out. It could be tempting to make a whole big thing for your party. But, you have to remember that you will probably use these decorations for one night. This is why you should think about making homemade decorations for your New Year's Eve party. You can make it super festive and not spend your entire budget on decorations. Just open YouTube and look for DIY New Year's Eve decorations. You might even find a new hobby while you are trying to tap into your creative energy.
If You're Not the Host, Then Remember Post-Party Transportation
Most of the time, people tend to forget about what happens after the party. If you are not the host, then you need to eventually go home. That is the part that people forget about. You need to consider the money that comes with going home. Of course, you can have fun. But, you need to think about how much you need to pay for post-party transportation.
Make It A Casual Party At Home Instead Of Going Out
There is a possibility that New Year's Eve is going to be a cold night and you will probably be freezing. This is why you should think about making it a house party and swapping your fancy shoes for sweatpants. Doesn't that sound like fun, spending New Year's Eve in your comfiest clothes, rather than fixing your outfit all night?  Make your party a comfortable one and tell everyone to dress casually or in pajamas. Even if you decide to buy a new outfit, sweats are much more affordable than fancy outfits. Additionally, you will probably wear your pair of sweatpants after New Year's Eve, while your party outfit could only be used for one night.
Download An Application That Could Help You
If you plan on hosting a party, then you do not have to do it on your own. You can use applications that will help you get cash back on different snacks and goods that you buy. Applications like Ibotta will help you receive cash back on the stuff you buy. In the case that you plan on flying somewhere for New Year's Eve, then you should use an application to look for the best prices for your flights. There are many applications that will help make your New Year's Eve much more enjoyable. Additionally, you can save money and use that money for other things.
What Can You Do For Next Year?
The best thing that you can do for next year is that you can plan ahead. Make sure that you save money for the next year, especially if you are the host. The first thing you can do to plan for the next year is to make a list of all the things you will need to host a party, along with its expenses. Then, you can save money each month to use for your New Year's Eve party.
Conclusion: Let Loose and Have Fun!
In conclusion, you should think about having fun and allowing yourself to let loose. You will need to celebrate the end of the year and the start of the new one. Yes, you can spend responsibly and still have fun. You deserve a break and you should enjoy it.