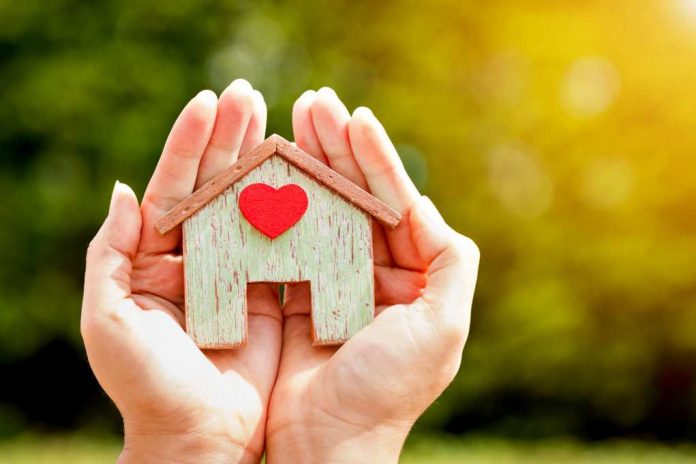 From 1967 to presently in 2021, housing had an inflation rate of 4.14% per year on average. As prices continue to rise, many Americans feel cost burdened by their housing obligations. Fortunately, there are available housing assistance opportunities that can help people handle these costs. There actually may be more than you realize.
Types of Assistance Programs
Public Housing (Federally Subsidized Housing)
Public housing is a federally subsidized rental property. This means the government is the one that financially supports this program. These properties can be a cluster of private homes,or a series of duplexes. However, they are commonly apartment complexes; it just depends on where you live.
This housing assistance option is funded by the Department of Housing and Urban Development (HUD). However, they are locally managed by the area's public housing authority (PHA). In order to obtain public housing you have to meet the PHA's eligibility requirements.
If you want to see if you are eligible for public housing, you have to:
Have a clean background check with references.
Meet the area's financial requirements.
Be a citizen or have an eligible immigration status.
Get in touch with your local PHA.
According to HUD, there are roughly 1.2 million households that are currently living in public housing. These units typically have long waitlists due to high demand and low supply. Waitlists vary depending on the area.
Mixed Income Housing (Privately Owned Subsidized Housing)
You can still find subsidized housing even if it's not federally owned. There are privately owned subsidized housing options available. Many people prefer this type of subsidized housing because they usually do not have as long waitlists. Property management companies or private landlords are the owners of the property. However, they are offered tax incentives to provide a set number of units at a discounted rate for eligible tenants. If they do this, they will receive a tax credit.
The amount that a tenant will pay can vary based on the complex. Some landlords have a flat reduced rate for these special units. Others may base the rent you pay off of your income. There are many different methods that landlords can use; it just depends on where you will live.
If you want to be eligible for mixed income housing, you will need to:
Pass a background check (may need references).
Meet the area's financial requirements.
Pass the landlord's application process.
Rental Assistance
The Housing Choice Voucher Program (popularly called Section 8) is one of the more popular federal housing assistance opportunities. There are around 2.1 million households that are receiving assistance from the vouchers they receive from Section 8. Vouchers are what eligible tenants receive to go towards their costs of housing like rent.
Generally, the area's local PHA will determine a voucher amount based on the tenant's application. If you are want to receive for section 8 housing, you will have to:
Pass a background check.
Meet the area's financial requirements.
Have a qualifying citizenship or immigration status.
Get in touch with your local PHA.
Find an approved Section 8 property.
Have your application approved by the landlord.
Just like other popular housing assistance options, this program has long waitlists. The amount of time you will be on the waitlist depends on the area you are looking to live in.
Charities and State Programs
There is a variety of housing assistance available. That is why it is important to check out all sources. Charities and state programs are popular providers of assistance opportunities. State programs vary by state but can include emergency rent aid, free financial counseling courses, etc. Charities, on the other hand, typically provide one-time assistance to eligible individuals. Relief like will typically be given in the form of funds to go towards housing costs like a security deposit.
How to Apply 
The application process will depend on the area you are in. Each state has their own criteria for application submissions. That is why it is beneficial to contact your local PHA. There, you will be able to understand the application process from start to finish with the help of their experts. They will provide you with all of the information you need. However, some common documentation that you should try to have handy is:
Social security numbers for everyone in the household.
Recent pay stubs.
Your state-issued I.D. or driver's license.
A copy of your lease agreement.
A copy of your recent bank statements.