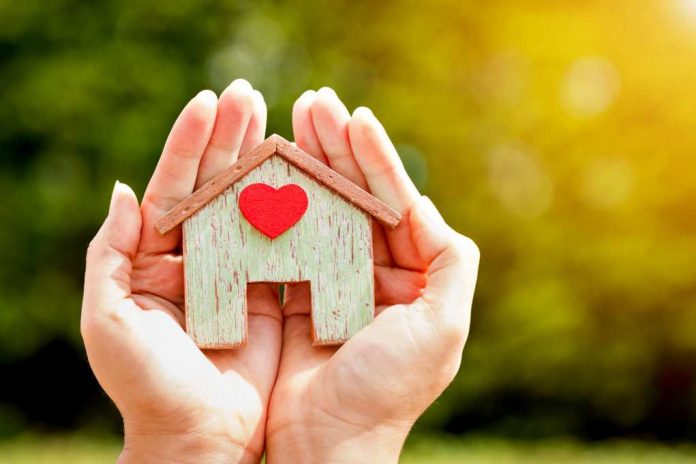 Countless people across the country have a hard time dealing with housing expenses. This includes handling rent, buying a house, and more. Luckily, there are assistance opportunities available for those that may need some help. However, a lot of people who could benefit don't know what's out there. This article aims to provide information on some popular opportunities that can offer support when it comes to housing assistance.
What Housing Assistance Programs are Out There?
When people think of housing assistance, one or two popular programs may come to mind. However, there are actually a lot more than that! This article is going to go over some popular options such as:
Public Housing
Supportive Housing
Good Neighbor Next Door (GNND) Program
Housing Opportunities for Persons with AIDS (HOPWA)
FHA Loans
Let's start off with a popular rental assistance opportunity. Public housing can support those in need by providing rental units at a rate that the recipient can afford. The units are known as housing projects. The program is managed at the local level all across the country. The local administration and management of the program are done by public housing agencies (PHAs). The United States Department of Housing and Urban Development (HUD) gives aid to local PHAs so they can run the program.
The specific eligibility criteria will vary depending on the location. However, you can expect your local PHA to look at factors like:
Income Status
Household Status
Citizenship Status
Besides the above factors, the local PHA will also look at your references to determine whether or not you would be a good resident. Even if you meet other eligibility criteria, you may find that your application gets denied if you have had practices/habits that can negatively impact your neighbors or the environment of the housing project. If you want to apply for this support, you will want to get in touch with your local PHA.
Another popular rental assistance opportunity is the Housing Choice Voucher Program. However, this program also goes by the name Section 8. Regardless of what you call it, this program can provide housing vouchers to eligible recipients. The vouchers that recipients get can be used towards housing costs in the private market (like rent). However, not any property is a part of the program. Instead, only ones that accept these vouchers as a form of payment will allow Section 8 recipients to use their vouchers. Besides that, the property that a recipient chooses must pass an inspection done by the local PHA. This ensures that the property meets set standards and is decent, sanitary, and safe.
Just like with public housing, the specific eligibility criteria will vary depending on the area. However, you can expect your local PHA to consider factors like:
Income Status
Household Status
Citizenship Status
Eviction Background
Even though the program is traditionally for rentals, some local PHAs may allow the voucher to go towards buying a home. If you want to benefit from this opportunity, you will want to reach out to your local PHA.
While this isn't exactly a program, it can still provide support. When people are dealing with homelessness, they can feel like there is no hope for their situation. However, a great resource that may be able to help is supportive housing. There are four types of supportive housing:
Emergency Shelters
Transitional Shelters
Rapid Re-Housing (RRH)
Permanent Supportive Housing (PSH)
Each type of supportive housing has its own set of benefits, which means each opportunity won't be the right fit for every situation.
Emergency Shelters
These shelters are good places for people to go when they are in need of immediate shelter. This is often the first place people turn because these shelters provide short-term stability. Every emergency shelter is different, so how long a person will be able to stay will vary.
Transitional Shelters
This is a temporary shelter that typically helps people for six to 24 months. One of the benefits of this shelter opportunity is that it can provide services that help people with employment, well-being, and so on.
Rapid Re-Housing (RRH)
This is a type of "housing first solution" which means it aims to help recipients as quickly as possible with affordable rent. RRH focuses on helping those that normally don't deal with homelessness. On top of that, this opportunity provides non-permanent community support services.
Permanent Supportive Housing (PSH)
This is another type of housing-first solution (just like RRH). However, the focus of PSH is on people that often deal with homelessness, who are known as chronically homeless. According to the HUD definition, individuals are considered chronically homeless if they reside in the following for a certain amount of time:
Emergency shelters
Places unfit for humans
Safe havens
Institutional care facilities
Depending on your career, you can benefit from GNND. The following careers qualify for this opportunity:
Teachers (for eligible grades)
Firefighters
Emergency Medical Technicians (EMTs)
Law Enforcement Officers
Those that work in a qualifying profession will benefit from a 50% discount on the listing price of an eligible property. There are rules that come along with this program to be mindful of. For example, the recipient must live in the property as their primary residence for at least 36 months. You can look at current listings on HUDHomeStore.
Those that have received a diagnosis of HIV/AIDS can benefit from this support opportunity. This program can provide housing assistance to those that have a qualifying level of income. Besides housing assistance, there are instances where this program can provide support with other issues like:
Chemical Dependency Treatment
Mental Wellbeing
Nutritional Services
Employment Preparation
General Living on the Day-to-Day
Another option on this list that isn't necessarily a program is FHA loans. Although it's not a program, this opportunity can still provide support! Often, people who are buying a home do not have the funds to purchase the property in full and upfront. That is why they turn to finance to handle the purchase of a home. However, not every financing opportunity was created equally. Some financing options are better for certain people depending on the situation. Take FHA loans for example! FHA loans are a type of mortgage that the Federal Housing Administration (FHA) insures. However, it is provided by approved private lenders. The benefit of these loans is that it has more flexible eligibility criteria and comes with low down payment requirements. People can even buy a home with a down payment as low as 3.5% with an FHA loan!
Bottom Line
There are a lot of different opportunities out there when it comes to housing assistance. You just need to know your options! Popular housing assistance options include the following:
Public Housing
Housing Choice Voucher Program
Supportive Housing
Good Neighbor Next Door (GNND) Program
Housing Opportunities for Persons with AIDS (HOPWA)
FHA Loans
If you have any questions or need additional help, you can get in touch with your local 2-1-1. Your local 2-1-1 is a great resource for information on housing assistance in your area. You can get in touch on the phone or by going on their website. Good luck!