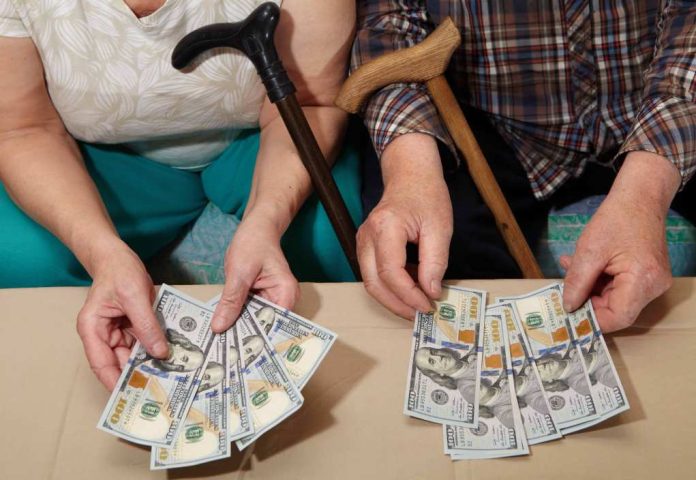 Dealing with a disability is never easy. The government understands that people with disabilities could use some support. That is why they created Social Security Disability Insurance (SSDI). This is a federal program that can provide a helping hand to those in need. However, many people may not realize that this program is an opportunity they could consider. That is why this article will focus on what SSDI is, how it can help, and more.
Understanding Social Security Disability Insurance (SSDI)
This federal program is available thanks to the Social Security Administration (SSA). It can provide benefits to qualifying individuals and eligible family members as long as they are "insured." To be "insured" people will need to:
Have a qualifying work history

Have paid Social Security taxes on their earnings
How to Apply for SSDI?
If you want to apply for this program, it's easier than you may think. You have the opportunity to apply in person, over the phone, or online. Regardless of how you choose to apply, you can typically expect to follow this general process:
You will need to get together documentation and other relevant information for the application process. A great tool to use is the

Adult Disability Checklist

from the SSA. This checklist will help you know what information you would need to finish the application. 

Once you have your documentation, you will need to finalize your application and submit it.

The SSA will review your application to see if you meet some of the basic eligibility requirements for disability benefits. They will also review your work history. This includes seeing if you worked for enough years, evaluating any current work activities, etc.

After reviewing your application the SSA will process it and send it to the Disability Determination Services office in the state that you live in. 

Once the Disability Determination Services office receives your application they will make their disability determination.
What Type of Information Do You Need to Provide?
When it comes to relevant information that you would need to apply, there is basic information that you should expect to give. While you can review the Adult Disability Checklist to confirm, you should expect to provide the following personal information:
Date of birth

Place of birth

Social Security number

The information above for your current or former spouse 

Relevant marriage information (if applicable) like date of marriage, place of marriage, date of divorce, etc.

Names of any children that are younger than 18 years old 

Date of birth for any children that are younger than 18 years old

Financial information

Contact information of someone that knows about your medical conditions 

Information about your medical condition includes doctor information, medication information, etc.

How much money you earn this year

How much money you earned last year

Employer information 

A list of up to five jobs that you had in the past 15 years before becoming unable to work 
How Much Can You Get from SSDI?
On average, people that get disability benefits from SSDI get $1,483 a month for 2023. However, it can be higher than that. The specific amount of benefits that you can get depends on your current situation. 
When Will You Get Your SSDI Payments?
It's important to keep in mind that there is a waiting period when it comes to these benefits. Typically, it will take five months before a recipient can get their benefits. The first payment will arrive on the sixth full month after the disability date that the SSA determined. 
What Disabilities Qualify for SSDI?
The best way to determine if your disability would qualify for SSDI is by applying. There are hundreds of conditions that can be eligible! However, there are some common disabilities which include:
Different forms of cancer

Chronic Obstructive Pulmonary Disease (COPD)

Inflammatory Bowel Disease (IBD)

Chronic Kidney Disease

Dermatitis

Epilepsy

Anxiety
It's important to keep in mind that this program is from the SSA. Social Security only covers total disability. That means short-term disabilities or partial disabilities are not eligible for benefits. A qualifying disability must:
Cause the applicant to not be able to work or take part in any substantial gainful activity (SGA)

Result in the applicant not being able to work–work that was able to be done previously

Be expected to last for a minimum of one year or result in death 
It's important to keep in mind that once you begin receiving SSDI benefits, they will turn into retirement benefits once you reach the age of retirement. 
Other Programs to Consider
Besides SSDI, there may be other programs that can help. Some programs include:
When qualifying individuals have limited income and limited resources, then they may be able to benefit from SSI. However, individuals need to either be blind, have a disability, or be at least 65 years old as well. The maximum amount of benefits that people can get is:
$914 for an individual

$1,371 for a couple
If you have a disability and want to benefit from this program, then the application process will be very similar to SSDI! However, it's important to keep in mind that a disability is not necessarily required to qualify for SSI.
When people need help with the cost of groceries, they can benefit from SNAP. This program can give those that qualify funds every month. The funds that recipients get will go on an Electronic Benefit Transfer (EBT) card. This card can be used at stores that accept these cards as a form of payment. An EBT card can only be used to purchase groceries that qualify. Qualifying food items include milk, bread, fruits, vegetables, and more. On the other hand, some items that recipients will not be able to purchase include tobacco products, alcohol, etc. 
Last but not least on this list of alternatives to consider is the Housing Choice Voucher Program. Many people know this program by the name of Section 8. This program can provide qualifying recipients with housing vouchers. The housing vouchers can be used towards the price of housing expenses in the private market. Not every property accepts these vouchers as a form of payment. On top of that, even the ones that do will need to pass criteria set by the local Public Housing Authority (PHA). This includes passing an inspection that the local PHA conducts! 
Overall
If you have a disability that is forcing you out of your employment, then you're not alone. That is why the government has support opportunities like Social Security Disability Insurance (SSDI). This program focuses on helping those with an eligible disability who have a qualifying work history. On average, people get $1,483 a month for 2023. However, it can be more than that. Besides this program, people may be able to benefit from alternatives like:
Regardless of your situation, it's important to keep in mind that there may be more opportunities out there than you realize for support. For more information, you will want to get in touch with your local Social Security office. You can also find detailed information online thanks to the Social Security Administration (SSA).