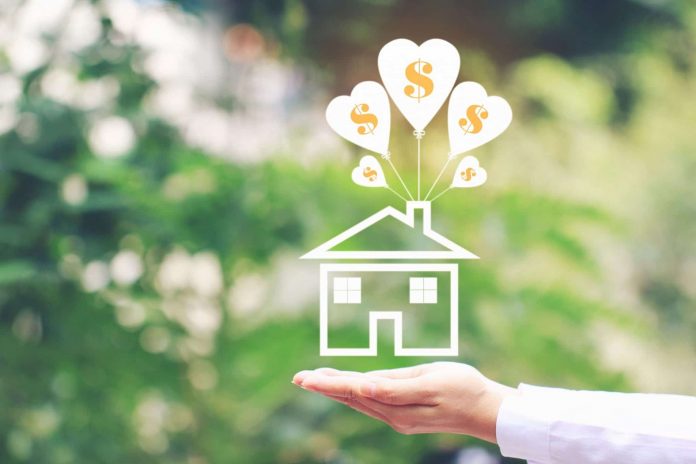 Programs That Help You Buy a House
Finding affordable housing that not only fits your budget, but housing that also provides a safe and stable option you feel comfortable living in, can be challenging. That's where the Department of Housing and Urban Development (HUD) helps. They provide programs to help low income families buy a house. If you are in need, there are multiple programs that help you with housing!
These programs are benefits from the government to help you, financially. You will be able to find suitable housing that is up to appropriate standards and that you can afford. Most government programs offer financial assistance for qualifying individuals and low-income families. State governments run the Programs and your local Public Housing Authority (PHA) administers them. Make sure that you keep in mind that each program of each state has specific eligibility requirements. Not all states are the same, so you will need to check in with your local PHA. The main housing programs that can help you find or buy a home are: public housing programs (both backed by non-profit organizations or the federal government), Section 8 Program or Housing Choice Vouchers, and privately-owned subsidized housing.
Public Housing Programs
This option is a government- or non-profit organization-owned housing assistance option. It aims to help qualifying individuals or families. Public Housing programs allow you to locate an affordable housing unit that the organization will partially cover. The organization could be from the federal government or from non-profit organizations that advocate housing. You will find that most non-profit organizations target specific groups. On the other hand, governmental housing programs need you to meet requirements to qualify for the Program.
With non-profit organizations, the main factor is that you will need to fall in the moderate or low income level. But, with governmental public housing, they are going to need more than that. Governmental public housing will focus on your citizenship status and your annual gross income. (Ontario Non-Profit Housing Association)
You will find that public housing programs will help you to find suitable housing, but that is not its only benefit. (Yes, a discounted price on the house you are renting is the main benefit, but there really is more.) As a tenant, you will find that the rental residential property you will live in is clean and functional. Inspections take place before the housing unit is approved, so you will not need to fix any technical issues in the rental, But, there is no guarantee that the neighbourhood is one-hundred percent safe. (This is Earth, after all.)
Housing Choice Vouchers
Often referred to as "Section 8," this is one of the most popular housing assistance programs. The goal for Section 8 Program is to provide a home that's not only safe, clean, and comfortable, but also affordable. All types of residences are eligible, including:
Apartments
Town-houses
Single-family homes, and more
Section 8 is renowned for its flexibility because a tenant can move anywhere where housing choice vouchers are accepted. If you ever decide to move somewhere else, all you have to do is terminate your current lease and you can be on your way. (Just like your dog, cat, or bird, you can take your housing voucher with you.)
The local Public Housing Authority (PHA) pends approval on issuing housing vouchers. It is free to apply, so it does not hurt to check whether you are eligible. The four main factors that define your eligibility status are the following:
Eviction History
Income Level
Household Size
Citizenship Status
You should keep in mind, though, that the Section 8 Program aims to help families that belong in the extremely-low income level. That is their main priority. To fall under the extremely-low income level, your income level "does not exceed 30 percent of the median family income for the area." This means that your income level is not greater than 30% of the average family income of the surrounding area. (HUDUser)
Privately-Owned Subsidized Housing
The homes are privately owned, but there are a lot of similarities to the Section 8 Program. A private landlord or an organization could own the housing unit. Owners receive subsidies for providing a more affordable rent to a qualifying low-income tenant.  Privately-owned subsidized housing allows you to find the housing unit that suits your needs and apply for it at the rental office. In order to be qualified for privately-owned subsidized housing programs, there are two main requirements. You will need to fall within the income limit of your area and the size of your family. Additionally, the property owner might have requirements that you need to meet to be qualified to rent out their property.
With privately-owned subsidized housing, the owners are paid by the government for allowing low-income tenants to rent out their housing units at a reduced price. Mostly, the landlords will reserve a section for low-income housing, which typically take form as apartment buildings. If you are looking for a housing unit that is privately-owned but it comes at a low price, you should consider these types of programs. (Probasco)
Housing Program Alternatives
Unfortunately, government programs that help with housing resources can't help everyone in need. A large portion of eligible households still need assistance when funds are exhausted. This inspired states and larger American cities to use their own revenue in order to help fund other programs that help families with housing.
If you're looking for help and find that you aren't eligible to receive assistance or are stuck waiting for federal assistance, consider these other options:
Try reducing your amenities or bedrooms when looking for a home. If your ideal apartment has three bedrooms, but you can make it work with two, then you should begin looking at more affordable options. If you'd prefer to have a dishwasher, but can manage without, that's another cost that'll help reduce the overall price of rent.
Do a deep-cleaning session and find personal belongings to sell such as old clothes and collectibles. It may be a good source of extra cash that can help with a security deposit.
Temporarily move in with family or your friend while you get your financial situation together. Plan a date to leave this temporary home to help budget properly.
Try renting your space in a house. For example, if you want to move your family into two separate rooms in a house, you may be able to save a good chunk of money. You can also find rent situations with people who aren't home as often, creating a better layer of privacy.
If you're facing a serious situation where you're in need of help immediately — for example, eviction or homelessness — then you can see if there are Temporary Transitional Housing programs that can help for the time being.
How Communities Benefit from Housing Programs
Did you know that you and your community can benefit from Housing Programs? Yes, you heard right. According to Common Bond, there are four main community benefits that come with housing programs. These benefits are: the increased chance of the local economy to improve, more social services and benefits will be accessible for the community, less costs for taxpayers, and helping out the next generation. (Dolan)
Since each benefit is a mouthful, this article will break it down for you, so you know exactly how you are helping your community. All you need to do is apply to a housing program in your community and you will be a superhero to your community.
More Opportunities for the Economy to Flourish
Housing programs allow you to spend less on your rent, which means that your budget does not have to suffer. With the additional funds in your bank account, you will have to spend more money on local businesses. This means that you will be supporting your local community, which in turn means that they can expand their business. By expanding their business, they can create a steady flow of income for other individuals in the community. So, it may seem pretty far-fetched, but you should consider how much you are impacting your community.
The steady flow of income from your local businesses could be from hiring new people or increasing their supply. An increase in spending means an increase in taxable goods in your local economy, which can only help and never hurt. Through housing programs, you will be able to save and spend more on your local community. Also, support local brands; it's just good karma.
More Social Services, More Benefits, and Less Money
With more taxable goods in your local economy, then your community will have more access to social services. Once your community has more access to social services, there will be more equity in your community. This means that your community can start to gain equal access to different social services that suits their needs. There is a possibility that the increased access to social services could lead to school funding and your neighbors reaching their goals efficiently. This could lead to economic financial security in your local community. (Told you, you will be a superhero.)
Taxpayers Will Gain More By Paying Less
Affordable housing programs are less expensive than alternative housing. This means that, as a taxpayer, you will not have to pay more taxes. Simply put, affordable housing programs do not put a strain on tax-payers as much as alternative housing. According to CommonBond, "What's more, while affordable housing programs are paid for through a combination of grants, donations and federal funds (taxes), those costs for alternative housing fall on taxpayers."
Additionally, donations and donor support encourage a decrease in the overall cost for tax-payers. This is extremely encouraged for anywhere that affordable housing programs are available on a national level.
The Next Generation and What Is to Come
A common misconception of housing programs is that it enforces a cycle of inefficiency and dependency for the recipients. But, that is not factual. The truth is students who take part in housing programs are less likely to drop out. The housing program gives them a stable place of residence, which does not disrupt their school attendance or forces them to change schools. (Being the new kid sucks for everyone.) Housing insecurity leads to an increase to lower academic achievements and a strain on children's mental health.
To keep it simple and a little bit emotional for you, your children feel safer and hopeful. They can be a kid, again, without worrying about "grown up stuff." They can focus on themselves and stay hopeful that they can actually make it in the world.
Overall
If things are tight, it's important to remind yourself that budget restrictions don't need to last forever. Temporarily take advantage of the resources available so you can improve your situation and work your way toward a better financial standing.
There are many benefits to housing programs and there are many options for you too! You can boost your community's local economy by spending more on local businesses. (Since you will not have to spend your entire income on housing.) Also, you can help increase your community's access to social services, due to an increase of taxable goods. An increase in social services will lead to equity in your community.
Don't forget that housing programs are a combination of grants, donations, and taxes. So, you will not have to worry about the increased cost of taxes. Finally, think of the kids. By providing them with a steady and stable home, their academic standing will no longer be affected. They can focus on their studies, and not worry about where to live.
There is so much that you can get out of housing programs. You can try applying for public housing, the Section 8 Program, and privately-owned subsidized housing. If you find that these options are not right for you, there are other alternatives. Additionally, you can always apply for Temporary Transitional Housing, if you are not in a position to wait.
Works Cited
Dolan, Chelsea. How Communities Benefit from Affordable Housing and Built-In Services. 03 11 2020. 15 07 2021 <https://commonbond.org/community-benefits-of-affordable-housing/>.
HUDUser. "Methodology for Determining Section 8 Income Limits." 2019. HUDUser. 15 07 2021 <https://www.huduser.gov/portal/datasets/il/il19/IncomeLimitsMethodology-FY19.pdf>.
Ontario Non-Profit Housing Association. About non-profit housing. 15 07 2021 <http://www.onpha.on.ca/web/About/About_non-profit_housing/Content/About/About-non-profit-housing.aspx>.
Probasco, Jim. Government Assistance Programs. 21 06 2021. 15 07 2021 <https://www.investopedia.com/government-assistance-programs-4845368#subsidized-rental-housing>.