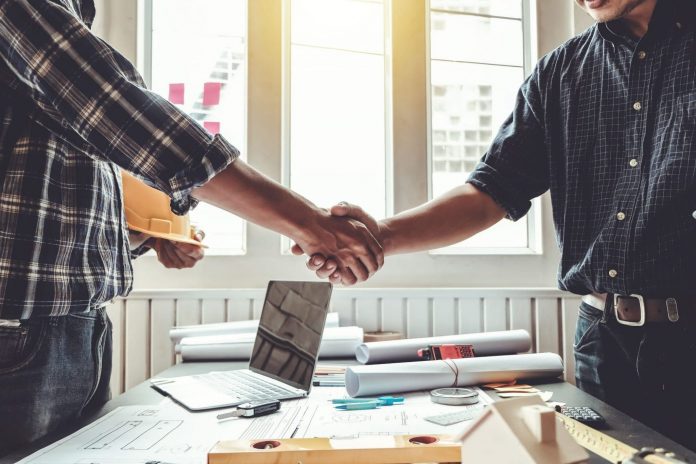 Owning a home comes with plenty of expenses. When homeowners find themselves in need of some housing repairs or improvements, they may not have enough money to handle the cost. Luckily, the government understands that many people may need additional support to handle this. That is why they have a variety of different assistance options that may help. This includes financing opportunities, programs, and even grants!
What Government Assistance is Available for Home Repairs?
Like we said earlier: there are plenty of options out there when it comes to available government assistance opportunities to either repair or improve your home. Some options that you should consider include:
HUD Title 1 Property Improvement Loan
With this loan opportunity, the United States Department of Housing and Urban Development (HUD) will insure private lenders against any loss that comes from property improvement loans that they have issued. While HUD is not the particular lender, they allow private lenders to have an easier time providing these loans by offering protection. However, it's important to keep in mind that the applicant will need to have the ability to repay the loan every month. 
The funds from this loan can go towards financing home repairs, changes, and improvements for any of the following:
Homes that have been occupied for a minimum of 90 days

Nonresidential purposes

The construction of a new nonresidential, and structure
The improvements that come from this loan must drastically improve or protect the property whether through the level of livability or utility. In terms of interest for this loan, it will be a fixed rate. Typically, this rate is based on the area's popular market rate. However, it is negotiable between the lender and the borrower. On top of that, it can be different depending on the lender. Another benefit is the fact that there are no prepayment penalties! Finally, it's important to keep in mind about these loans that any loan that is worth over $7,500 will need to be secured by either a mortgage or deed of trust on the property. 
If you want to learn more about this opportunity, you can reach out over the phone by calling 800-767-7468 (keep in mind the request item number 2571). If you want to benefit from this program directly then you have the opportunity to apply at an approved private lender. This includes:
Banks

Credit Unions

Mortgage Companies

Loan Associations
Section 184 Indian Home Loan Guarantee Program
This is a housing opportunity designed exclusively for American Indian and Alaska Native households, Alaska villages, tribes, as well as tribal housing entities. This allows qualifying individuals to get a mortgage that can be used for the new construction of a home, the rehabilitation of a home, the purchase of an existing home, or the refinancing of a home. While people can use it for other reasons besides home improvement, home rehabilitation is an expense that this program can cover. Individuals interested in this loan opportunity will need to apply with a participating lender. Lenders that are able to provide these loans work hand in hand with the tribe as well as the Bureau of Indian Affairs if the borrower is leasing tribal land. The maximum loan limit will vary, depending on the county. 
Rural Housing Repair Loans and Grants Program
Qualifying low-income homeowners can get loans as well as grants to:
Repair their home

Improve their home

Modernize their home

Remove health and safety hazards from their home
However, the properties that these funds will be used for must be located in qualifying rural areas. The terms of this loan can be for up to 20 years at a fixed interest rate of 1%. The loans can be worth up to $20,000 while grants can be worth up to $7,500. When it comes to the grants specifically, they are only available to eligible recipients that are at least 62 years old. The grants can only go towards handling repairs and improvements that remove any safety hazards and health hazards. Luckily, there is the possibility to combine loans and grants as well. 
203(k) Rehab Mortgage Insurance
This insurance gives homebuyers (and homeowners) the ability to finance the purchase (or refinance) of a property as well as the cost of rehabilitation. When it comes to buying a home that needs repairs (or modernization) it is usually not only a complicated process but expensive as well. However, with Section 203(k), they ensure a single loan that is long-term. The interest rate can be either adjustable or fixed and this loan covers both getting the property as well as fixing it up. These loans are beneficial because they can save borrowers not only time but money as well. Besides benefitting the borrower, these loans can benefit the lender because they provide additional protection against losses that they can face. The properties that are eligible for this option must be a minimum of one year old. The cost of rehabilitation must be a minimum of $5,000. However, the value of the property will need to stay within the FHA mortgage limit. This mortgage limit will vary depending on the area. The value of the property will be the lesser of the following options:
The value of the property before any rehabilitation in addition to the cost of rehabilitation

110% of the appraised value of the property after rehabilitation
If the funds are for a person purchasing the house, a part of the loan will be used towards paying the seller. However, if the funds are for a refinance, then they will go towards paying off the existing mortgage. Regardless of whether the loan is for buying or refinancing, the remaining funds leftover are placed in an escrow account. They will be released once the rehabilitation of the home is complete. Borrowers may see additional fees depending on the lender they go to. Some potential extra fees that they could face can include:
Supplemental Origination Fee

Fees to Cover Document Preparation and Plan Review

High Appraisal Fees
What Activities Qualify?
When people think of the rehabilitation of a home, they may not realize exactly what is available. There is a range of rehabilitation that is covered under this opportunity. The rehabilitation can be minor worth a minimum of $5,000 to basically a total reconstruction of the property. Some types of improvements that borrowers can make with the funds from this loan include:
Structural changes in the property

Reconstruction of the property

Home modernizations

Improvements to the home's function

Removal of health hazards

Removal of safety hazards

Home appearance improvements

Reconditioning of plumbing

Replacement of plumbing 

Installation of a well 

Installation of a septic system

Adding roofing

Adding gutters

Adding downspouts

Replacing roofing

Replacing gutters

Replacing downspouts

Adding floors 

Adding floor treatments

Replacing floors

Replacing floor treatments

Major landscaping 

Improving accessibility for those with disabilities

Energy efficiency improvements
To benefit from this loan opportunity, individuals will need to apply at an approved private lender. 
Qualifying households can make their home more energy efficient through the help of this program. On top of that, this is beneficial because by improving energy efficiency, these households could reduce their energy bills and ultimately save money. In fact, through weatherization home improvements and home upgrades, this program can save households an average of $372 per year! Even though this is a federal program available thanks to the Department of Energy (DOE), it will vary depending on the state. That's because DOE gives states funding so that they can manage how the program is administered. The eligibility requirements include making sure that you are a resident in the state that you submit an application. On top of that, applicants will need help with home energy costs. There may be some preferences that states have when it comes to applicants. These preferences can include:
Those older than 60 years old

Households that have at least one member with a disability

Households that have children
Many people know LIHEAP as a program that can help them with bill payment assistance as well as heating costs and cooling costs. However, this program can also provide support through weatherization and energy-related home repairs. There are eligibility requirements that an applicant must meet in order to benefit. There may be instances where a person can automatically qualify if they are recipients of other government programs like:
If you want more information, you can call 1-866-674-6327. You can also reach out through email by getting in touch with [email protected]. Finally, you also have the ability to contact your state's LIHEAP office.
Overall
When it comes to dealing with the cost of home repairs or improvements, it can feel like you have no support. However, that may not be the case. There are a variety of opportunities available, thanks to the government. Not every option can help in the same way which is why it is important to review what's out there. Some options you can consider include:
HUD Title 1 Property Improvement Loan

Section 184 Indian Home Loan Guarantee Program

Rural Housing Repair Loans and Grants program

203(k) Rehabilitation Mortgage Insurance Program

Weatherization Assistance Program (WAP)

Low Income Home Energy Assistance Program (LIHEAP)
Being a homeowner doesn't need to be as stressful as it feels. There may be more assistance than you realize that can help you reach your goals! You just need to know the right places to look.