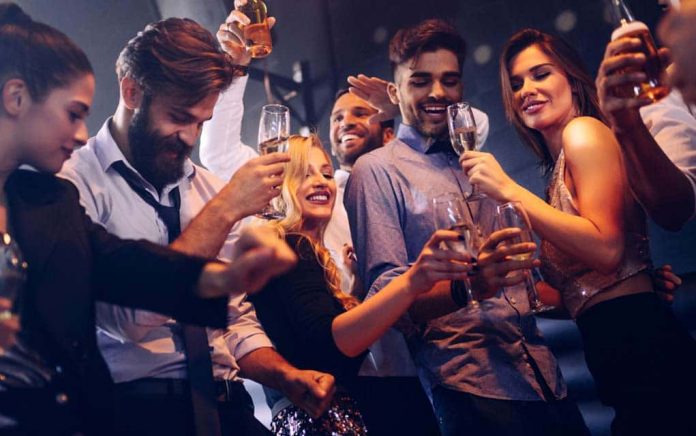 Looking for a new career path because maybe the job you have isn't giving you that excitement you crave? Does it bore you to death to where you don't want to get up and go in each day? Maybe you're a party animal at heart, and you're wishing you could do something exciting each day and get paid for it. Well, you can. Check out these sweet career paths for people with a bit of a wild personality.
Rock Star Photographer
Love to take selfies? Maybe you've dabbled in photography here and there. If so, put your love of snapping cool head shots to work for you. Turn your hobby into a business as a professional photographer.
From there, you can book big events like weddings, receptions and area parties and events. You could even travel on the road and be a rock star photographer. Most celebrities hire photographers to capture shots for marketing and promotion. You'll need the right tools, especially a good camera and lens, as well as experience with photo editing software. Salary starts off around $25 an hour, but you can make more depending on experience and talent.
Casino Worker
If you live for the nightlife, working at a place that never closes may be for you. A casino is open 24/7 and is always hustling and bustling with music, people and the sounds of the slots. Job opportunities are plentiful. You could work in the financial offices, customer service or at a card table.
If you're personable and love meeting new people, this is a great career path to explore. Most casino jobs on the floor start off at minimum wage. More experienced professional positions may have a larger starting salary.
Bartender
Love to party? Especially when drinks are involved? If you're a whiz at concocting amazing drink recipes, check out a career as a bartender. High-end bartenders get to enjoy interacting with customers while they enjoy the fruits of their labor. And most of them only work in the evenings. If you make a mean Long Island iced tea, this might be a good job for you. Annual pay tops out around $25,000, but you can expect to make up for that with tips and bonuses.
Bouncer/Security Guard
The party scene goes on from mid-evening to the wee hours of the morning. If clubs, bars or concerts are where you love to hang out, why not be there and get paid for it?
Being a security guard or bouncer at a specific venue allows you to hang out with others and maybe even some popular musicians, actors and VIPs. If you're strong and love to follow the rules, this may be a great gig for you. Most security positions start off just under $12 an hour, but special events may boost that amount.
Partying in any form can be a little expensive. Offset the costs by working at a party spot instead. You'll have fun, earn cash and meet lots of interesting people along the way.
Copyright 2019, DailyProsper.com