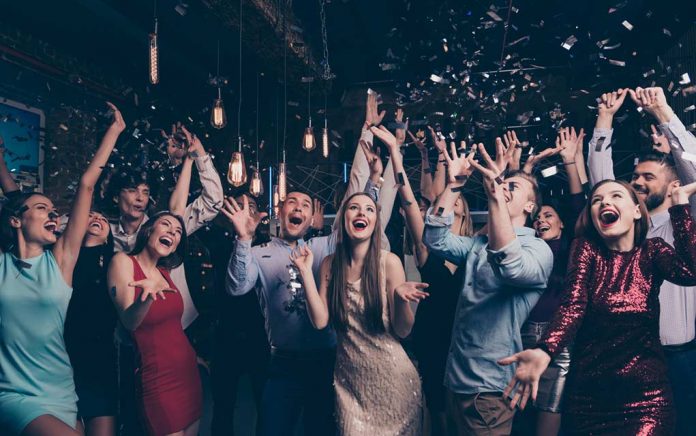 Picture this: it's Friday night. You're getting ready for yet another show-stopping night out on the town with five of your very best buds. Instead of forking out all your cash, you're getting paid just for being present.
No, you don't have to be a celebrity to live this life – and you don't need to work at your favorite club, either. If you have one of the apps we're about to show you, you can potentially get paid just for attending the same fun events you already love. From concerts to fantasy leagues, restaurants, and even video games, there's so much potential for making your favorite indulgences pay for themselves.
And the best part? The more you play, the more you earn.
Surkus
Want to get paid up to $100 to go to a concert, new restaurant, art show or get together with your friends? A crowd matchmaking app called Surkus can help.
Surkus rounds up locals and sends them to events and productions in an effort to boost traffic and interest in a particular business. The goal is to generate buzz or the illusion that "everyone" is clamoring to get into the venue.
According to MarketWatch, Surkus matches app subscribers with certain events based on demographics and interests. If you're a sports lover, they might send you to cheer for a team at a local game. If you love music, you might get to hit up a concert or show.
Sounds pretty fun, right?
FanDuel
Super into sports? This one's for you.
FanDuel is a fantasy sports site that allows you to bet on sports in real time and play fantasy sports with your friends while earning money. According to their site, the company has paid out cash prizes to nearly 3 million people as of September 2019.
There's a considerable amount of flexibility in how you play, too. Go head-to-head with other players, bet on single contests or host a private league for an entire season; it's all up to you and your personal play style.
Since different contests have varying odds and payouts, it's important to pay attention to what you're betting on while playing on FanDuel. If you win, you can collect your prize via Paypal, ACH, bank transfer, prepaid card, and even a handful of localized pickup locations. Talk about sliding into home base!
Coin Pop
If you're a gamer at heart (or just an introvert), we have great news. You can stay at home and play games with your friends and possibly get paid for that, too.
Coin Pop allows you to make money for every second you play according to their adverts. The platform lets you play a wide range of games ranging from popular card games like euchre and rummy to fantasy action games. The more friends you get to sign up, the more you earn. You can exchange awards for gift cards or cash.
There's an app out there for just about everything these days, and this list certainly isn't exhaustive. Other "honorable mentions" include RentAFriend and Tuurnt, although their offerings are a little bit different at the end of the day. Download one of these apps today to start partying towards your first payout!