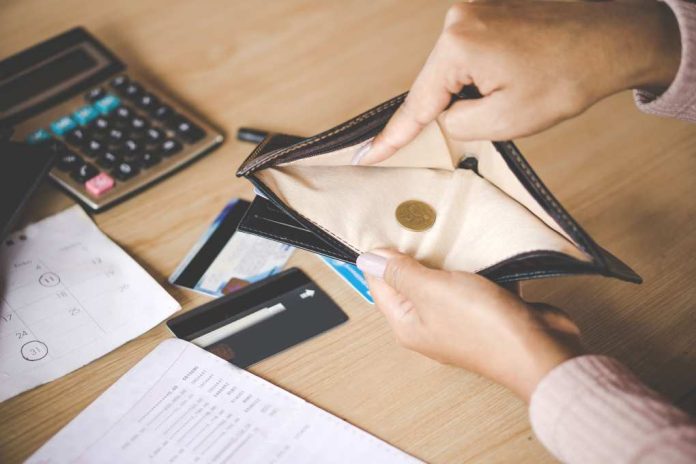 Introduction
I hope you're not, but if you're in a tough financial spot, you may need to turn to unconventional means to make it to next week's paycheck. (You keep telling yourself that you will get your paycheck any day. It is the positive thought that counts.) As much as positivity is good for the soul, it may not be the most practical approach. If you currently need a cushion until your next paycheck, then you can think about applying for a payday loan. (Think of it as a contingency fund that you need to pay back to a really strict friend or family member.)
This article will tell you everything there is to know about payday loans. You should find out what payday loans are and how they work before you decide to apply. (It might sound like a good idea, but it could really harm your financial situation.)
What are Payday Loans?
Payday loans are loans that can help you get out of a financial tight spot for a short period of time, until you receive your next pay-check. Simply put, if you need immediate cash for the short-term, then you can consider payday loans. However, payday loans typically charge annual percentage rates in the triple digits. You will also have to repay your payday loan within the following two weeks of the loan, or any day close to receiving your next pay-check. Payday loans are hard pills to swallow, since they can be hard to pay back and you will end up paying more than you expected. You have to be very cautious when it comes to payday loans.
How Do Payday Loans Work
Unlike personal and consumer loans, payday loans work a little differently. You can receive a payday loan online or in-person with a payday lender but the method of receiving your payday loan depends on where you live. You might find that laws and regulations differ from one state to another. (Depending on the state, you might not be able to apply for payday loans at all. Some states ban payday loans altogether.) The states that do not prohibit payday loans might vary in the amount you can borrow and the interest or fees that the lender can charge you.
There are three ways you can receive your payday loan after the payday lender approves you. You can receive cash, a check, or you can have the funds deposited into your bank account. Typically, with payday loans, the repayment deadline is within 14 days or until you receive your next paycheck, whichever is sooner. You will need to repay your payday loan in full, along with the finance charge. The loan amount you borrowed determines the amount of the finance charges. Since payday loans have short terms of repayment, this could lead to a steep Annual Percentage Rate. According to the Consumer Federation of America, payday loan Annual Percentage Rates are typically 400% or more.
How Much Can You Take From Payday Loans?
On average, a payday loan can reach $350 until you have to repay the loan in two weeks. However, there are payday loans that start from 50$ and reach $1,000. You will need to check with your state's laws to know more about the amount you can borrow from a payday loan. (Or, if you are allowed a payday loan or not.)
According to Experian, there are currently "32 states allow payday lending with a capped maximum loan amount. Maine, Utah, Wisconsin and Wyoming do not have a cap. Delaware, Idaho and Illinois have the highest cap amount at $1,000, while California and Montana have the lowest at $300." (Luthi)
Are There Any Costs That Come With Payday Loans?
The simple answer is yes. There are costs associated with payday loans, specifically the finance charges. The amount you borrow determines the finance charge amount. Typically, payday loans charge a percentage or amount for each $100 you borrowed. The finance charge could range from $10 to $30 per $100 borrowed. As mentioned above, this depends on the state you live in and their laws. There is normally a maximum amount that your state allows you to borrow.
How Can You Pay Back Payday Loans?
It all depends on the lender; they decide how you can repay your payday loan. Typically, there are several ways that you can pay off your debt, or your payday loan. The following ways to repay your payday loan:
Postdated checks when you apply for your payday loan
A check from your next paycheck
Paying online through the payday lender's platform
Direct debit transactions from your bank account
Any other form of credit
In the case that you do not repay the loan, the lender will automatically withdraw the loan + finance charge from your bank account.
Are Payday Loans Worth The Risk?
If you are currently in a bind when it comes to your finances, then you can consider a payday loan. Payday loans are a short-term solution especially if you're able to repay your payday loan within two weeks. However, you have to keep in mind that your annual percentage rate (APRs) will be influenced. Since it is a short-term loan, you will need to think of its aftermath. Additionally, payday loans are not for the faint-hearted. You will find that you might pay more than you expected when you have to repay your payday loan.
Rollover Loans: What Are They?
There are some payday lenders who can provide a rollover or renew component. However, you need to make sure that your state law allows it. If you can't repay your payday loan right away, the lender allows the old balance to roll-over into a new loan. Another option is that the lender can renew the existing loan again. In that case, you can pay only the fees and the larger loan balance is extended to a further deadline. This gives you more time to pay off your payday loan. However, you should keep in mind that this leaves you liable to big fees when the time comes to pay your payday loan.
Conclusion
Payday loans are short-term loans that can give you a cushion, if you need immediate cash. You will be able to have fast cash with you, but you will need to pay off the payday loan within two weeks. As tempting as payday loans sound, you will need to be very cautious when it comes to paying off your loan. Payday loans are worth the risk, but you will need to remain careful or you will pay more than you expected during your repayment period.