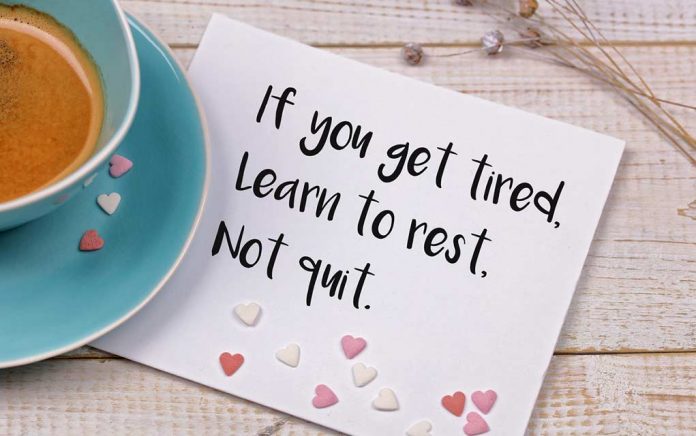 Have things been going downhill for you lately? It happens to all of us from time to time. But in the thick of everything, it can feel like you're spiraling out of control…and it can be even harder to find your way out.
So how do you change things around for the better? Start with these tips on staying positive – the rest will come if you hit the right mindset.
We believe in you. You should, too!
Find Beauty in Everyday Life
Finding positivity throughout the day can be a challenge. But really, it's all about mental perception. Nancy Bouwens, life coach and blogger, recommends seeking beauty in the simple things when you find yourself feeling down and negative.
What really makes you happy? Maybe you have a faithful companion such as a cat or dog who's always by your side. You might enjoy indulging in some tiramisu or lighting your favorite candle scent. Appreciate the leaves changing in the fall or the scent of your favorite meal cooking in the oven. Look for simple ways to be happy.
Cultivate a Positive Environment
Surviving a tough situation such as a relationship breakup can make it hard to see the light at the end of the tunnel. That's why you need to create a positive environment around you. Stay away from sad, negative people who drag you down and complain. Surround yourself with people and practices that bring a sense of positivity to your life. This could be hanging out with friends who tend to bring your spirits up, learning to live in gratitude or using mindfulness during difficult times.
Develop a Mantra
Facing some bad news? An uncertain diagnosis? These things can bring bouts of negativity and despair. Try switching your train of thought by focusing on a positive mantra.
Using positive language and words can invoke good vibes and make you feel happier. Start with your favorite authors. Read their books and poetry. Then take a highlighter and concentrate on your favorite words of encouragement. This can help you regain focus as you wade through darker days.
Surround Yourself With Positive People
The old adage, "Birds of a feather flock together," is true. That's why if you're experiencing difficulties in life, like maybe an unexpected job loss, you should seek out people you can trust to encourage you. Steer clear of anyone who may not have your best interest at heart or might influence you into harmful behaviors. Surround yourself with go-getters who want to see you firmly back on your feet.
Give Back
Tough times are certain. It's how you get through them that determines how quickly you'll recover. One way to get by is to give back. You may have lost your home or suffered a major life blow, but don't let that drag your heart and psyche through the ringer. Volunteer and give your time to a good cause. You'd be surprised how wonderful it will make you feel when you make an impact on someone else's life.
Surviving the tough times in life can be challenging. It's how you react to certain situations that will determine the outcome. Focus on your goals and stay positive, even when your world feels like it's crashing down. Life's challenges can be hard, but with positive support and the right attitude, you can get through this.
Copyright 2019, DailyProsper.com