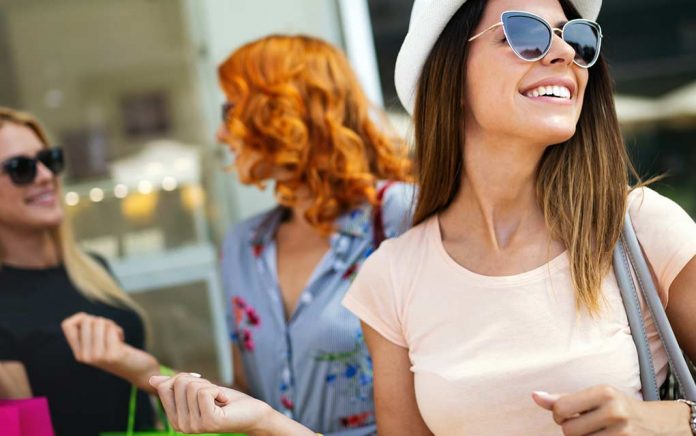 We all need clothing, but constantly buying new items can get expensive. Getting fashionable at the same time? That's even more costly! And if you happen to have kids, too…well, keeping up with growth spurts can provoke deep anxiety, especially when you start trying to figure out how you can budget it in.
If you're getting close to considering the merits of burlap sacks as t-shirts, take heart. It's actually surprisingly easy to expand your wardrobe without going bankrupt. In fact, we might even be able to help you achieve "best dressed" for cheap or free.
Ready to learn how?
Shop Secondhand
Buying gently used clothing no longer means sifting through piles at Goodwill. Websites like ThredUp and Poshmark give you online access to dozens of designer brands at steeply discounted prices. ThredUp is known as the largest thrift and consignment store on the web. It operates similarly to Goodwill or Salvation Army, with much of its inventory coming from donations. With Poshmark, people sell their own clothes and set their own prices, but you can negotiate with buyers and often bring prices down.
Product Testing
If you're an athlete, you could access free shoes and clothing from brands like Nike, Reebok and Adidas in exchange for a review. Each company has a different set of guidelines, including activity requirements, and requires an application to participate. Other brands, like Carhartt and Glamorise offer similar programs aimed at improving their products with your feedback in exchange for free products.
Check out Schoola
Schoola is an online clothing retailer that offers discounted rates, and it helps fund schools with each purchase. Schoola is a lot like an online community garage sale, with inventory from their 20,000 participating schools and sizes for all ages. You can also donate your gently used clothes to help their cause.
Bob's Store
Bob's Store is a discount retailer offering great deals on footwear and activewear for the whole family. Bob's Store often offers coupons and deals, and also has a free rewards program where you can get a $10 coupon for every $200 you spend. Shop your favorite brands and save big.
Swap With Friends
One of the best parts of living with roommates in college is the ability to share each other's clothes. Even if you aren't living with roommates anymore, try to get together once a month for a clothing swap. You'll get some new-to-you items and have the chance to get rid of rarely worn clothes that are taking up space in your closet.
Financial Assistance
If you can't afford clothing due to financial restraints, check out NeedHelpPayingBills.com, which has compiled a list of organizations that can help with clothing donations. You can find a clothing charity in your area as well as information on other types of assistance, like housing and food.
Getting new clothes doesn't have to take a large chunk out of your budget. With a little creativity and effort, you can find alternatives that work for you.
Copyright 2019, DailyProsper.com