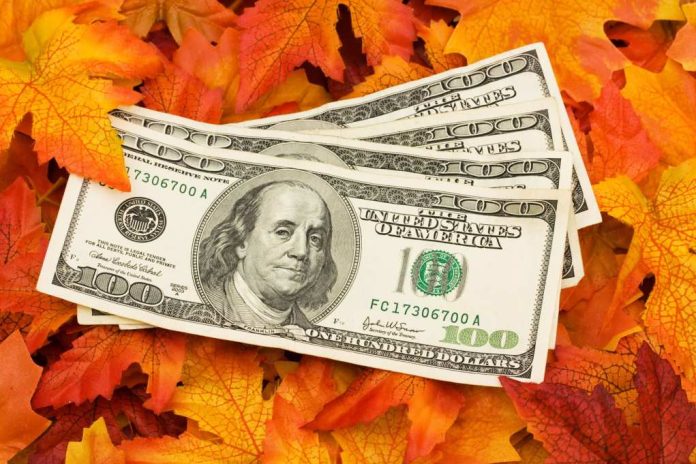 Thanksgiving is a special holiday for people all across America. However, what should be a special time can be filled with stress and anxiety if you are not in a good financial position. Luckily, as the holidays come closer, there are more exclusive assistance opportunities available to help those in need! There are plenty of Thanksgiving assistance programs that can help, you just need to know where to start. It is important to keep in mind that available programs vary by area! This means that the following programs may not be available in your location, but there could be alternatives.
Thanksgiving Assistance Programs
Thanksgiving is a time to give thanks. That is why many people look to give back to their community as a way to show gratitude and appreciation! Some popular Thanksgiving assistance programs include:
Salvation Army Thanksgiving Assistance
Free Food from Local Food Banks
Help from Religious Organizations
Meals on Wheels
Salvation Army Thanksgiving Assistance
Many people know the Salvation Army as a great thrift store to shop at. However, this organization is also a great source of help to those in need. There are three popular Thanksgiving programs which are:
Food Boxes for the Needy
Grocery Baskets Giveaway for Needy Families
Bill Pay Assistance
A hot meal on Thanksgiving is what many people look forward to on Thanksgiving day. However, those dealing with financial hardship may not be able to easily get one. Luckily, the Salvation Army offers hot meals in a buffet style serving of pre-cooked food on Thanksgiving. Typically the food is provided to people on a first come first serve basis until they are all out!
Groceries are expensive regardless of the holidays. However, the holiday season can make groceries even more expensive to low-income families that have a lot of mouths to feed. That is why the Salvation Army offers grocery baskets filled with food necessities that they hand out to families on the week of thanksgiving.
Some people are dealing with such financial hardship that they don't even care about food on Thanksgiving. Instead, their focus is on making sure that their lights stay on and their bills are paid. That is why the Salvation Army also offers bill pay assistance to help with bills like:
Rent
Mortgage
Medicine
Utilities
Food
Clothing
Public Transportation (Bus Passes)
The Salvation Army is a great source of assistance. If you want to see if any of these benefit programs are available in your area you should first find your local Salvation Army. Get in touch to see what may be available for people in your area. When signing up to be a recipient to these programs you may need to provide personal information like proof of residency, proof of income, etc.
Free Food from a Local Food Bank
Besides the Salvation Army, there are other organizations that aim to help people get a free meal on Thanksgiving day. Your local food bank will likely have some sort of free offering whether it be a frozen turkey, a nice cooked meal, etc. Not only can food banks provide you some free support, but they may also be able to provide information.
Food banks can be a great place to learn more about other assistance programs in your area. They are an information hub that aims to help people get on the right path. When speaking to your local food bank you will want to get in touch with someone like a counselor to discuss more information.
Help From Religious Organizations
One of the biggest benefits to religion is the fact that it promotes good behavior like caring for one's neighbor. This means that people will likely not even need to show financial hardship in order to qualify for some forms of help. Generally, a person can just walk in and see what assistance opportunities may be available.
You can  expect religious organizations to be set up similarly to the Salvation Army in terms of how meals are handed out. Just like the Salvation Army, usually hot meals are served in a buffet style serving of pre-cooked food. Besides food, religious organizations may even offer other assistance like gift programs, financial help, and more.  If you are interested in more information, check out some local religious organizations in your area and get in touch with someone from one of them!
Meals on Wheels is a great resource of assistance all year round for seniors that are homebound! However they also offer special Thanksgiving programs that are separate from their normal support. They often provide meals of turkey, potatoes, vegetables, dressing, cranberries, bread, pie, and milk to homes of those in need (not just seniors).
Exclusive Thanksgiving Saving Opportunities
While there are plenty of programs available, there are also Thanksgiving saving opportunities out there that can help! This time of year is all about being thankful so grocery stores may offer coupons or vouchers to help customers in need get free foods like turkeys, canned goods, etc. There are plenty of stores that offer free turkeys during the holiday season. You should be on the lookout for any special promotions at grocery stores in your area. While it may not be a program that provides benefits, it may be able to still help you save money!
Overall
There are plenty of special assistance options available around Thanksgiving. The Salvation  Army, local organizations, Meals on Wheels, and others can provide assistance through a variety of means. These programs may not be available everywhere so you need to see what options are in your area. Besides programs, there may also be savings opportunities provided by your local grocery store. You should talk to the manager of the store to see if there are any special holiday promotions. The holidays should be a time to enjoy those around you. They shouldn't be held back by stress from financial hardship. You may be surprised at just how much help you can get during Thanksgiving!