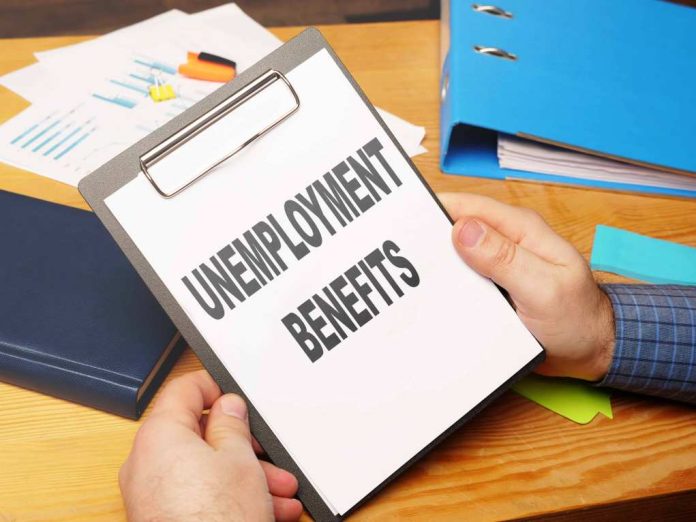 Losing your job is never easy, especially when it's not your fault.  Losing your job results in a loss of income which can make it nearly impossible to handle bills. The government understands that people may need some extra support if this happens which is why they have assistance options in place that may be able to help. One specific opportunity is Unemployment Insurance (UI). Many people also know this program as unemployment benefits and unemployment assistance. 
What is Unemployment Insurance (UI)?
Many people think UI is a national program but that's actually not the case. Instead, this program is a form of insurance that is state-provided. However, it is a joint effort between the state governments and the federal government (through the United States Department of Labor [DOL]). It helps individuals by paying money to them weekly if they lose their employment as well as if they also meet specific qualifying criteria. 
Since this is a state-provided support opportunity, the specific program will vary depending on the state. This means that program details like work requirements and wage requirements will be different depending on the state that you apply in! However, since this is a joint program between the federal government and the states, the states must operate within federal guidelines for this program. 
UI Benefits
If an individual qualifies to benefit from this program, they can receive up to 26 weeks of benefits in one year. However, there is a chance to increase this timeframe. That's because some individuals may qualify for an extension of their benefits. Through extended benefits, qualifying individuals in this program can get an extra number of weeks worth of unemployment benefits. However, the availability of extended benefits will vary by the state (we know we sound like a broken record!)
There are maximum dollar amounts that states set when it comes to how much an individual can get per week in benefits. For example, in Mississippi, the maximum benefit is $235 per week. On the other hand, the maximum benefit in New Jersey is $713 per week.  
UI Requirements
There are three general requirements that an individual must meet to qualify:
Meet criteria set by the state for earned wages (or time worked) for the specified base period

Have the cause of unemployment be due to no fault of their own

Have the ability to work, be available to work, and actively seek work
If these three requirements are met, then a person should apply for UI. However, a person can apply regardless of whether or not they think they may be eligible. That's because the only true way to determine eligibility is through an actual application. These applications are free and the worst-case scenario is that your application is denied for UI. 
Application Process for UI
When a person files a claim in the state they worked in, they could have the opportunity to file their application either online through their state's UI agency's website, over the phone, or in person. Typically, it will take between two to three weeks for the claim to be processed. If their application is approved, then they will need to continue to file reports either every week or every two weeks that verify their employment situation. To maintain eligibility for UI, a person will need to make sure these reports are done when they are due! 
To put it simply, if you want to get UI benefits, you will need to submit a claim with the UI program for your state. The way that you apply will depend on the state. You may apply online, over the phone, or in person. A good rule of thumb is to apply for UI as soon as possible.  Typically, when submitting a claim, it will be with the state that you worked in. In the case that you worked in different states, then you will want to get in touch with the UI agency for the state that you currently reside in for more information. Some of the information you will need to have on your application will include previous workplace information such as addresses of former employers, as well as dates of former employment. To make the application process as smooth as possible, you want to make sure to provide accurate and detailed information!
What if Your Application is Denied?
There are a variety of reasons why your application may be denied. Some common causes for a denied application include the following:
Voluntarily leaving employment with no good cause

Applicant is not able to work or be available for work 

Applicant is not actively seeking employment

An applicant that turns down a suitable employment opportunity 

Applications that contain false information to be eligible
However, if you receive a denial but don't think that was the right decision, you aren't out of luck. Instead, you have the right to file an appeal! It's important to keep in mind that you will need to file your appeal within the eligible time frame. 
Different Types of Unemployment Support
When people think of unemployment insurance, they may not realize that different types could be a better fit for their current situation. This includes:
Disaster Unemployment Assistance (DUA)

Self-Employment Assistance (SEA)
Disaster Unemployment Assistance (DUA)
This type of unemployment support is a temporary source of benefits to individuals whose employment was lost (or interrupted) as a result of a disaster. Those that benefit from the program must not be able to qualify for standard UI. Before seeing if a person can benefit from DUA, the state's UI agency will first see if they can benefit from the standard UI. Since this is an unemployment support opportunity for those dealing with the aftermath of a disaster, it works in coordination between DOL and the Federal Emergency Management Agency (FEMA). 
Not any disaster will trigger this program. Instead, it needs to be a "major disaster" which refers to any natural catastrophe or another type of disaster. Examples of a natural catastrophe include:
Hurricanes

Earthquakes

Tornadoes

Floods
On the other hand, some other disaster examples can include:
Explosions

Natural gas leaks
Regardless of the type of disaster, it needs to result in a presidential declaration of the disaster. This declaration is important because it is only made once it is determined that communities will need government support to deal with the aftermath. That is why DUA is only available if the presidential declaration specifies that the program is included within individual assistance support. 
DUA Eligibility 
To qualify for DUA, individuals must meet at least one of the following conditions:
Have had a week of unemployment following the date that the natural disaster started

Be unable to get to their place of employment

Have been scheduled to begin their employment but the opportunity is no longer available

Became the major support of the household after the head of household died as a result of the disaster directly

Does not have the ability to work due to an injury as a result of the disaster directly
Besides meeting at least one of the above conditions, individuals must also:
Not qualify for standard UI

Deal with unemployment as a result of the disaster directly

Be able to work unless injured as a result of the disaster directly

Be available to work unless injured as a result of the disaster directly

Have filed a DUA application within 30 days of the public announcement for the program

Not refuse suitable employment opportunities
Self-Employment Assistance (SEA)
When people think of unemployment support, they may not realize there are possibilities for those that want to pursue self-employment. SEA is a program that can offer eligible workers that are dislocated the chance for early re-employment. This chance is available through self-employment. That's because the goal of this program is to allow and support workers to create their jobs by starting small businesses. States that operate this program can pay a weekly SEA allowance instead of the standard UI benefits every week. This allowance can help workers establish their businesses. Not every state runs this program. Only the following states allow SEA as a support opportunity:
Delaware

Mississippi

New Hampshire

New York

Oregon
However, this list is subject to change. The best way to confirm what's available is by checking with your state's UI agency. To qualify for SEA, a person will first need to qualify for standard UI according to their state's laws. Individuals that qualify for this program will need to take part in self-employment activities full-time according to the regulations set by the program. These activities include:
Plan development for businesses

Training courses for being an entrepreneur

Business counseling 
Bottom Line
When you lose your job, it can feel like your whole world is crashing down around you. However, there may be more support than you realize. Standard Unemployment Insurance (UI) is a joint program between the federal government and state governments. That's important to keep in mind because it means the specific program will vary by state, but regardless of the state, it will stay within federal guidelines. UI provides weekly payments to those that qualify. The maximum weekly benefit amount will vary by state. It can also provide benefits for up to 26 weeks. However, there may be the chance for extended benefits that provide support past that limit. 
Besides standard UI, other unemployment opportunities may be a better fit for your situation. These opportunities include Disaster Unemployment Assistance (DUA) and Self Employment Assistance (SEA). For more information or to begin the application process for any of the opportunities listed above, you will want to get in touch with your state's UI agency.