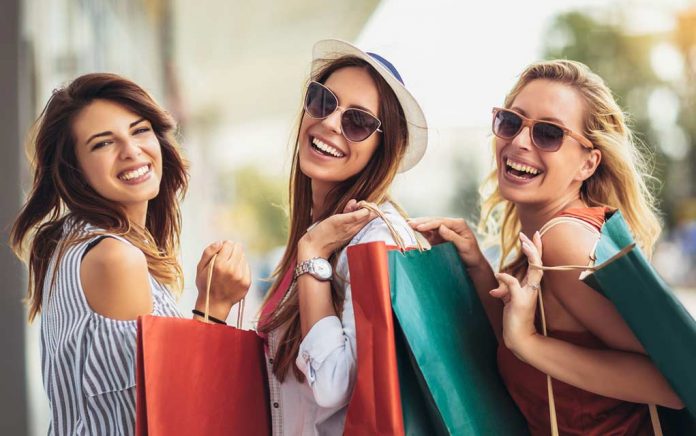 When you're on a long track for success that includes a few years of college, real life has a tendency to become, well, super real pretty fast. Student loans accumulate. Bills add up.
Eventually, you get to the point where affording school isn't your only consideration. Instead of deciding if you can afford Starbucks before that important exam, you're investigating whether you can keep up with rent, a mortgage, loans, or even raising kids, right alongside hefty tuition fees.
Whatever your reasons for scrimping and pinching, every cent counts. Even the smallest savings can help you breathe a little easier…and that's where your college ID comes in. If you're still in school, or your ID is still active as an alumni, you might have a one-way ticket to some seriously awesome free (or almost free) stuff.
Want in?
Love Amazon?
There's nothing better than Amazon prime for getting access to some of the best deals on the web. For college students (and recent graduates), Amazon Student takes this privilege to the next level.
Perks include:
Free two-day shipping
Access to Prime Video services
No-cost access to thousands of e-books
Exclusive members-only discounts
Take advantage of this with your .edu email address. It's free for six months then after that, 50% off to keep the membership active. This is well worth it to obtain the valuable tools you'll need to succeed in the classroom.
Take Your Workspace Mobile
If you do go back to school, you'll need access to your school documents in seconds flat no matter where you are – especially if you're still working. Ditch outdated software and solve this problem in seconds with a free download to Office365. Access PowerPoint, Excel and Word on your PC or laptop. It's not a trial version and allows for unlimited usage. It's an awesome deal and totally free.
Get a Free Checking Account
You're already spending a lot of money and still paying bills while in college. Banks actively want to help you succeed, and they'll give you a free checking account in a lot of cases – all you have to do is show your ID.
Try:
The good news is most of these accounts have no minimum balance requirements and fees are minimal or waived completely. Establishing a good relationship with a bank now could help you access affordable loans later on, too.
Access Sporting Events Free
Many universities and colleges allow students to attend certain sporting events for free or at very low cost. This is a great opportunity to save money on tickets, especially if you want to bring the family along too!
Check out your college sports department or online to see about availability. If they don't have any offerings, try checking in with your local YMCA or sports stadium. Some have special low-cost plans for students upon presentation of a student ID.
Stay In Shape With Free Gym Passes
Most colleges have a student rec center, and they're happy to provide free gym memberships exclusively for their students. By contrast, most public and private gyms demand long-term commitments and hefty withdrawals each month (and you don't always get your money's worth anyway). Free really is an incredible deal!
Check with your campus to see what they offer, even if you've already graduated. Some universities still offer alumni free or low-cost access, especially within the years directly following graduation.
Get Informed With Free Newspapers
It's important to know what's going on in the world around you – and papers like the Washington Post know that students don't have extra bucks for a daily paper. That's why many offer totally free digital subscriptions in the first place.
WaPo is really just the beginning. You can also get a totally free subscription to the digital versions of these fine newspapers, too:
The Financial Times
The Economist
Entertainment Weekly
The New York Times
Wall Street Journal
Your college ID will need to be active, but you don't necessarily need to be in school right now. Moreover, if you don't have an ID yet, but will have one next year when you attend, it's worth checking in now anyway. Sometimes, they'll allow you to take the subscription free if you can prove you're enrolled.
Most of these deals and freebies include verification from your academic affiliation before final purchase or download, so keep that in mind. With these freebies to help make college life more bearable, there is no excuse to put off getting your degree!
~Here's to Your Success!
Copyright 2020, DailyProsper.com