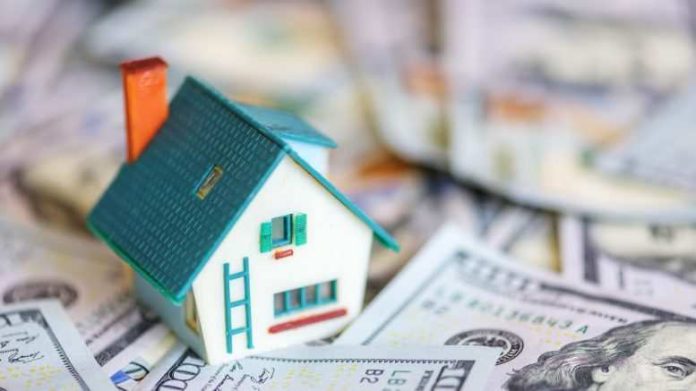 Many Americans have housing costs that are just too expensive. In fact, as of 2019 (before there was a global pandemic) roughly 44 million homes were cost burdened when it came to housing. The pandemic likely shifted those numbers so there could be even more today.  Affordable housing is defined as being no more than 30% of a person's income every month, according to the United States Department of Housing and Urban Development (HUD). That means if you make $2,200 a month then your housing should cost no more than $660. Luckily, there are popular housing assistance opportunities that may be able to provide support!
Popular Housing Assistance Opportunities
When people have housing costs that are too high they can feel hopeless. If you are in the same boat, you are not alone. Your situation may not be as hopeless as it feels! There are assistance programs and other opportunities available that can help people make the cost of housing more manageable like:
Public Housing
Supportive Housing for the Elderly Program
Rural Homeownership Direct Loan Program
Rural Rental Housing Loans
Farm Labor Housing Loans
Mixed-Income Housing
Housing Opportunities for Persons with Aids (HOPWA)
Public Housing
A popular housing assistance program that helps over one million households is public housing. These properties are usually apartment complexes, but can also be a series of duplex homes or a cluster of private houses. They provide housing for eligible recipients at an affordable rental rate! HUD provides the funds for the program but your local public housing authority (PHA) will manage the property. However, even though there are a lot of people who qualify for public housing, there is a shortage of units. This can lead to long waitlists so it will likely take a long time before you can receive assistance even if you are approved after submitting an application.
Another popular option is the housing choice voucher program (also referred to as section 8). This program will give eligible applicants housing vouchers that they can use towards the cost of housing. The voucher amount that a household will receive is based on information on their application like income and family size. Housing vouchers can only be used at properties that accept them as a form of payment.
The government tries to encourage properties to accept these vouchers through tax incentives. Unfortunately, even with these efforts there is still a shortage of units. That is why this housing assistance option also has long wait lists just like public housing. Also like public housing, your local PHA will provide the assistance for you to use.
The government understands that being a senior citizen comes with unique challenges. It can be hard for seniors to work, they can have more medical debt due to health issues, etc. That is why they offer the supportive housing for the elderly program. This program can help eligible elderly individuals who are at least 62 years old get housing assistance they need.
The United States Department of Agriculture (USDA) aims to provide support to those living in rural areas. That is why the Rural Housing Service (RHS), which is an agency within the USDA, provides this assistance option for loans. The RHS creates loans for eligible low-income households to help provide funds for building, repairing, or renovating their rural home. The funds can also help families relocate to a home in a specified rural area!
Eligible individuals that want a mortgage loan (yes, mortgage loan even though the title says rental) may be able to benefit from this loan option. These are competitive direct loans and can help households obtain affordable housing. Even though these loans are typically used towards a mortgage, they can also be used towards purchasing or improving land, and towards providing necessary facilities like water and waste disposal systems.
Farm Labor Housing Loans
Farm laborers that need extra funds to buy, build, repair, or improve their housing may be able to benefit from farm labor housing loans if they're eligible. This isn't just for land farmers either! Aqua farmers that deal with animals like fish or oysters may be eligible as well. This program is also provided by the USDA which is why it focuses on workers in the agricultural industry.
Mixed-Income Housing
While this may not be a traditional housing assistance program, it is still a way that people can make their housing more affordable. Mixed-income housing is a privately owned property. Either private landlords or property management companies will be the owners of this property. Mixed-income housing offers a specific number of units at a more affordable rate. The cost of rent may depend on your income or may just be a set amount. It just depends on where you go!
Housing Opportunities for Persons with AIDS (HOPWA)
HOPWA is a program that may be able to help people with more than just housing assistance. In some instances, this program can provide chemical dependency treatment, mental health treatment, nutritional services, job training, placement assistance, and support with daily living. It is only for people who have been diagnosed with HIV/AIDS who also meet other eligibility criteria.
What if You Aren't Eligible for Housing Assistance?
Unfortunately, you could find yourself stuck between a rock and a hard place if you do not qualify for housing assistance but still need support when dealing with housing costs. If that's the case then you will want to look at other ways that you can make housing more affordable. You can:
Get a Roommate
Relocate
Get Another Source of Income
Get a Roommate
A great way that you can make housing more affordable is by getting a roommate. Let's say the monthly rent for a two-bedroom apartment in your area is $2,100. Instead of taking on that entire bill yourself, you can split it 50/50 with someone else! That means you would only be responsible for $1,050. This may be less expensive than a one-bedroom in your area that costs around $1,500. This can also help you with other housing costs like groceries, utilities, etc. When looking for a roommate you want to make sure you live with someone you trust. First, start by asking any friends and family if they are looking for a roommate. If not, then you can start searching for candidates online. You should have them submit a background and credit check to make sure you have a better idea of who you will be living with.
Relocate
If the area you live in is too expensive then you may want to consider relocating. For example, the average cost of rent in Los Angeles, California for an apartment is $2,734 (checked in September 2022). However, the average cost of rent for an apartment in Mobile, Alabama is just $1,083 (checked in September 2022). That is significantly less! While that example is an extreme difference, you may want to consider looking for areas close to your current spot that may be more affordable. You may find that the average cost of rent for an apartment in your area is a few hundred dollars more from a town that is just a half an hour away.
Get Another Source of Income
If you can't find a way to bring your housing costs down, then you can try to build your income up. You can consider getting another part-time or full-time job that is flexible around your schedule. There are plenty of part-time online opportunities that you can try like a virtual assistant, a translator, etc. You want to try to find an opportunity that doesn't mess up your current schedule yet provides another source of income that can help you to become less cost burdened.
Overall
There are countless Americans that are dealing with housing that is too expensive. You are not alone. However, there are plenty of opportunities out there that can help make the costs of housing more affordable. Even if you aren't eligible for any of the programs or assistance that's out there, you can try to make your housing more affordable by getting a roommate, relocating, or even earning more income. Your situation may not be as hopeless as it feels!