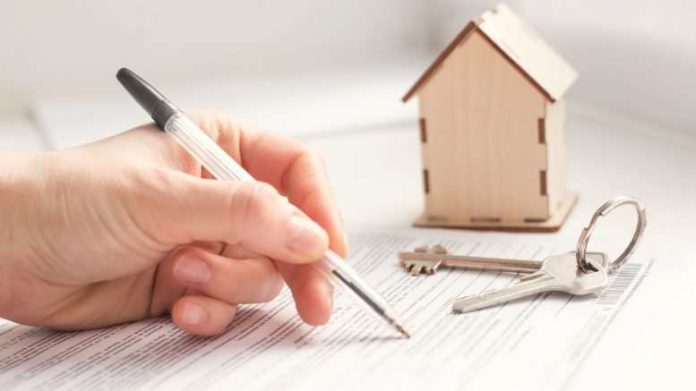 Countless people have a hard time handling expenses like rent. It's a bigger problem that Americans deal with than most people realize. For example, the typical apartment costs $1,659 a month. That is a lot of money for low-income people. If a person makes $13 an hour and works 40 hours weekly, they will only be making $2,080 a month before taxes come out.
The United States Department of Housing and Urban Development (HUD) defines what would be considered affordable housing. Their definition states that a household's housing expenses shouldn't be over 30% of their gross monthly income. In our example above, if a household is only making $2,080 a month in gross income, their housing expenses should be at most $624 to be considered affordable. That is way less than the average apartment cost of $1,659 a month!
It is important to keep in mind what available support opportunities are out there. One specific opportunity includes the housing choice voucher program. This program is also known as Section 8.
Your Guide to Section 8 Assistance
Even though this program goes by either the housing choice voucher program or Section 8, it is the same support opportunity. Section 8 is a program available from HUD that's been helping qualifying low-income households since 1974! Even though it is a federal program since it is funded by HUD, it is administered at the local level thanks to local public housing agencies (PHAs).
The way that this program can help those in need is through housing choice vouchers. Recipients will be able to move into a property that accepts these vouchers as a form of payment. Once the family moves in, the local PHA will pay the landlord directly on behalf of the receiving household to cover a portion of the rent. Any remaining difference is the responsibility of the recipients. It's important to note that not every property is an option. While they need to accept these vouchers as a form of payment, they also need to pass housing quality standards (HQS). These HQS regulations include 13 requirements that properties must meet!
Can Section 8 Actually Help?
Yes! There is research that confirms just how effective this program is in reducing homelessness and helping recipients with other hardships. When households overspend on housing by more than 30% of their gross income every month, they can become cost-burdened. When households are cost-burdened, they can have a harder time handling other necessary expenses like groceries, healthcare, clothes, transportation, and more.
Through the help of vouchers, recipients will generally not spend more than 30% of their income. However, the unit that a household picks must not have a rent that is more than 40% of the household's adjusted monthly income if the unit is over the payment standard by law.
Who is Eligible for Section 8?
It is important to keep in mind that the specific eligibility requirements will vary depending on the area. However, there are four main factors that local PHAs will consider when determining eligibility! These four factors include:
Income Level
Citizenship Status
Family Status
Eviction History
For applicants to qualify, they must satisfy all of the eligibility criteria. There may be exceptions to some of the criteria, but again, it will vary by area! If approved for the program, recipients will typically be placed on a waitlist. That's because there are so many people sending in applications that qualify but not enough support available to handle them all at once.
Income Level
This program is designed to help those who need it most. That is why income level plays an important part in eligibility. Only low-income applicants will be able to qualify. Generally, applicants must earn no more than 50% of the area's median income (AMI). If you want to know what the specific limits are for your area, you can ask your local PHA. Some different types of income that you should report on your application include:
Alimony
Bonuses and/or tips
Child support
Death benefits
Disability income
Employment earnings
Insurance payments
Military pay
Overtime earnings
Social Security payments
Unemployment payments
The specific documentation that you will need to provide to prove your income will vary depending on your local PHA. Besides focusing on low-income applicants generally, there will be a special focus on recipients that have an income that is no more than 30% of the local AMI. In fact, by law, a minimum of 75% of recipients of HCV must be within that income restriction. There may also be preferences for those in specific situations of hardships. While the exact differences will depend on the local PHA, some examples of preferences would include focusing on:
Households that pay more than 50% of their income toward rent
Those that are homeless
Households that have been involuntarily displaced
Those that reside in living conditions that aren't fit for humans
Citizenship Status
Not everyone will be able to qualify for this program even if they are low-income. It's a federal program which means only those with an eligible citizenship status can qualify. That's why during the application process for Section 8, applicants will need to sign a certification form. This includes members of the household as well! This certification form will state the citizenship status of the members of the household. Local PHAs may require even more documentation like:
Social Security cards
Passports from the U.S.
Resident alien cards
Registration cards
Luckily, even if everyone in the household doesn't have qualifying citizenship status, that doesn't mean the entire household can't benefit. Instead, the amount of support will only be based on the number of eligible individuals.
Family Status
A family must meet certain conditions. While there is a HUD definition of a family, local PHAs have permission to set their own definition. To get a better understanding of your local PHA's definition, you will need to reach out to them directly. However, the following conditions are general guidelines that families should meet:
Your family has children.
There's at least one person over the age of 62.
Your family doesn't have children.
There's at least one family member with a disability
Your family was displaced involuntarily for eligible reasons.
It's important to keep in mind that households don't need to meet all of these conditions. These are just some general guidelines. If there are any changes to your household size, like someone passing away or a baby is born, it is important to report any changes as soon as possible to your local PHA!
Eviction History
Last but not least, one of the factors that impact your Section 8 eligibility is your eviction history. This is an important factor because it lets the PHA know if you would be a good tenant or not. That's why generally households will need to have a good rental history to be eligible. For example, applicants may automatically be disqualified if they have a history of eviction from a property for a drug-related activity or other criminal activity.
Bottom Line
If you need affordable housing then Section 8 may be a great fit for you. This is a program that gives qualifying recipients housing choice vouchers that they can use towards a rental that works within their budget. Generally, recipients will not spend more than 30% of their income as a recipient of this program. However, not every property will accept these vouchers as a form of payment. Instead, only properties that meet the criteria set by the local PHA will qualify. While the specific eligibility requirements for this program can vary, there are typically four factors that matter. These four factors are:
Income Level
Citizenship Status
Family Status
Eviction History
If you want to benefit from this program, you will want to get in touch with your local PHA. They will be the ones to provide more information and help you with the application process.