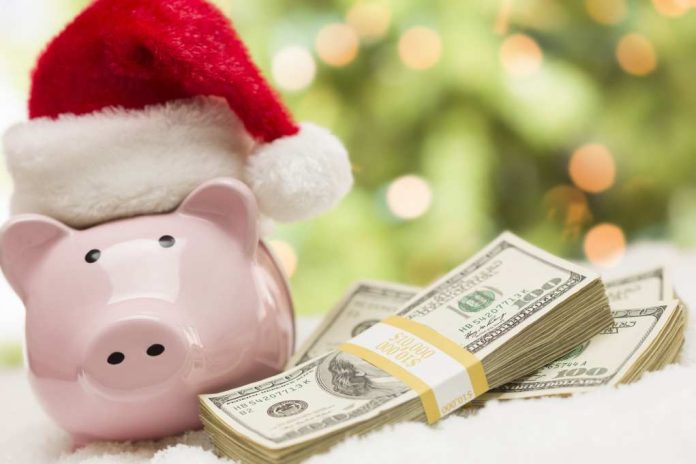 The holidays are a great time for people to get together and enjoy one another. However, the holidays also generally mean plenty of food and lots of gifts. That can be hard for people who are struggling financially. It's already hard enough dealing with bills throughout the year but can be even harder during the holiday season. Luckily, Christmas time is right around the corner and there are plenty of assistance opportunities that may be able to help from bill pay assistance, to free food, to free toys, and more!
List of Christmas Assistance Programs
Many people don't realize that there are a lot of Christmas assistance opportunities that are available. Christmas is a Christian holiday that celebrates the birth of Jesus Christ (but it is celebrated by many who don't identify with that religion). Within celebrating this holiday many people like to focus on giving to those in need. That is why there are plenty of programs available:
Salvation Army Assistance
The Salvation Army is an organization that is known for helping those in need. They can be especially helpful during Christmas time. There is year round assistance that they offer with housing and rent. They can help individuals through homeless shelters, traditional housing, permanent supportive housing, and reentry resources. They have also provided over $112 million in funds for rent and mortgage over an 18-month period. However, during Christmas time they offer some additional support through the Angel Tree Program and with bill pay assistance.
The Angel Tree Program is an option that can give free toys to kids that normally wouldn't get Christmas presents. For bill pay assistance, the Salvation Army helps households pay their utility bills in hopes to offset the financial burdens that Christmas may bring. They have provided over $100 million in utility and rent assistance since October 2020.
Local Catholic Charity Assistance
Another great assistance option is getting help from Catholic charities. These charities work with other Social Service Agencies to offer Christmas assistance to those in need. You will need to check local assistance options that are near your zip code. The assistance of these Catholic charities varies based on where you go so that's why it's even more important to make sure that you check what's available.
Marine Toys for Tots
Sometimes parents may need to make the decision between paying their bills or buying their kids toys. However, Marine Toys for Tots aims to give parents the chance to not have to make this decision. This foundation can help provide families with new unwrapped toys to children in need during Christmas time.
Operation Christmas Child
Another source of assistance for children is Operation Christmas Child. This project aims to give shoeboxes full of toys, school supplies, and hygiene items. Not only can children in the United States benefit but so can other kids around the world.
Christmas Tree Project
The Christmas Tree Project understands that not every family can afford a Christmas tree. Since Christmas is an old holiday, there are traditions that come with it. One tradition is having a Christmas tree. It can help people get into the festive spirit! On average a live christmas tree can cost $78 and $104 if you get a fake tree. Instead of having to pay for a Christmas tree, the Christmas Tree Project aims to give fully decorated trees to families in need.
St.Vincent de Paul
The Society of St.Vincent de Paul is a global Catholic organization that aims to help those in need. They can provide a variety of assistance options through job training, education assistance, community resources, mentoring, food pantries, financial resources, and much more.
The United Way
This is another charity that aims to help people who are in need. They can provide assistance through educational initiatives, essential services, job opportunities, and more. They want people to achieve self-sufficiency and be able to grow. Like the saying goes, "give a man a fish, feed him for a day. Teach a man to fish, feed him for a lifetime."
Operation Homefront
This organization aims to help military families through the three R's
Relief
Resiliency
Recurring Family Support
They can do so through financial assistance, transitional housing, permanent housing, caregiver support services, and more. They have provided almost $30 million in assistance since 2011!
Cars4Christmas
Cars are expensive regardless of how much money you make a year. Oftentimes, people dealing with financial hardship struggle to even have a car that can easily get from point A to point B. This organization aims to give 20 vehicles to 20 area families in need. They are filled with groceries, a Smithfield Christmas ham, cleaning products, child safety seats, gas cards, toys, and more!
Alternative Options if You Can't Get Christmas Assistance
Even though there are families that are in need, they may not be able to get support through Christmas assistance. Luckily, there are other options that may be able to help:
Temporary Assistance for Needy Families (TANF)
TANF is an assistance option that aims to help families achieve self-sufficiency. The program will vary by state and can help with childcare, job support, cash assistance, and more. Eligibility requirements will also vary based on state so if you want to learn more about the program you will need to get in touch with your local TANF program office.
Supplemental Nutrition Assistance Program (SNAP)
Groceries are an expensive bill that people have to deal with. That is why SNAP was created! SNAP can provide qualifying recipients a monthly amount on an electronic benefits transfer (EBT) card. This card can only be used at locations that accept it as a form of payment. The amount that a recipient can get is based on information found on the application like family size, income level, and more.
Supplemental Security Income (SSI)
Eligible individuals may be able to receive support through SSI. This program can give people who are at least 65 year old, blind, or disabled money every month. SSI is managed by the Social Security Administration so you want to get in touch with that office for more information.
Medicaid
Health insurance is another costly bill that many Americans have. Medicaid can give health coverage to those who are eligible. This assistance option is provided by the states but is generally based on federal requirements.
Housing Choice Voucher Program
Also referred to as Section 8, this is a housing assistance program that can help eligible individuals dealing with financial hardship. This program will give housing vouchers to recipients for a set amount. The amount of the voucher is based on information found on the application. Sadly, housing vouchers cannot be used anywhere and can only be used at places that accept them as a form of payment. Even though this is a federal program it varies by state and is managed by your local public housing authority (PHA).
Overall
There are plenty of Christmas assistance options that can help people in need. Popular Christmas assistance options include:
Salvation Army Assistance
Local Catholic Charity Assistance
Marine Toys for Tots
Operation Christmas Child
Christmas Tree Project
St.Vincent de Paul
The United Way
Operation Homefront
Cars4Christmas
Another benefit to these programs is that they may be able to provide assistance during other times of the year besides Christmas. For example, as mentioned above the Salvation Army provides housing assistance year round. However, generally this assistance is in limited supply so individuals may need to check out some other options that can provide aid like:
Temporary Assistance for Needy Families (TANF)
Supplemental Nutrition Assistance Program (SNAP)
Supplemental Security Income (SSI)
Medicaid
Housing Choice Voucher Program