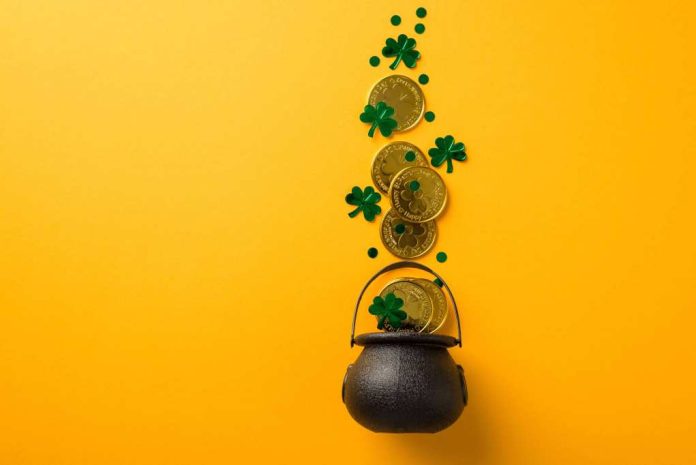 St.Patrick's Day is on March 17th. This is a feast day of celebration to honor Saint Patrick, patron saint of Ireland! Saint Patrick was born long ago in Britain. At the age of 16 years old, he was kidnapped to become a slave in Ireland. However, he escaped! Even though he escaped, he returned back to Ireland to convert the Irish population into Christians. He spread the word of christianity and opened up schools, churches, and monasteries. Even though he passed away on March 17th thousands of years ago, his legacy still continues to live on. That is why it should come as no surprise that there are assistance opportunities to help those in need this time of year.
St.Patrick's Day Assistance Opportunities
While there is no federal nationwide St.Patrick's Day assistance, there are some local centers that have been inspired by the work and charity of St.Patrick. Local organizations like churches and community centers may be able to help your situation. That is why reviewing your local options during this time of year, you may be able to find assistance opportunities that you didn't know existed! Some examples of local organizations that are inspired by Saint Patrick includes:
St.Patrick Center
This local organization can only assist those that are in the St. Louis region. Locals can get help with a variety of issues like housing assistance, employment assistance, health assistance, veterans opportunities, support services, and more.
Housing Assistance
Specifically, this center offers Housing First which is a practice to combat homelessness. Through working with other entities like individuals, service providers, businesses, etc., they are able to work on the issue of homelessness that many people face. Individuals that benefit from this assistance option can expect to have a discovery session with an intake specialist. This session helps intake specialists find secure housing and provide the right level of support before, during, and after helping someone get a home.
Employment Assistance
The center also provides a Job Readiness Training program. This 3 day program can help individuals every month by teaching them skills. Besides skills like making a resume, writing a cover letter, and handling the interview process they can also provide education on skills like:
Barista Training
BEST Training (janitorial)
Finances
Fork-Lift Certification
Keyboard Training
Occupational Therapy
ServeSafe
Health Assistance
There are plenty of problems that people can face when it comes to their health. Two major issues are mental illness and substance abuse. That is why this center partners with a healthcare provider! This center can give healthcare referrals and even on-site nursing visits.
St.Patrick Catholic Church
This church is located in Mount Dora, Florida and can help people in plenty of different ways. It shouldn't be a surprise that a church provides information on assistance opportunities to those in need. On their website they provide a list of resources that can help people like:
Unemployment assistance
OCPS grab and go bag for meals
Meal distribution information for Lake County schools
ALICE Fund information
Bartender Emergency Assistance Program
Restaurant Employee Relief Fund
Agape Therapy Institute
All of these resources can help people dealing with a variety of different issues!
St.Patrick's Day Saving Opportunities
Besides local organizations that are inspired by Saint Patrick,  there are more opportunities than you realize to benefit on this holiday. That's because just like many other holidays in America, there is some sort of sale going on! You may be able to find St.Patrick's Day sales at retailers like:
Other Assistance Opportunities
While St.Patrick's Day does provide some sale opportunities and Saint Patrick did inspire some organizations and churches, you may not be able to benefit from any of that. While you should for sure review local assistance options, you may find yourself out of luck. However, there are other assistance opportunities that you can try like:
Supplemental Nutrition Assistance Program (SNAP)
Americans deal with a lot of expensive bills. One bill that people need to figure out is the cost of groceries every month. Luckily, there is an assistance option that can help. The Supplemental Nutrition Assistance Program (SNAP) is an option for people to consider. SNAP is a program that provides eligible recipients an Electronic Benefits Transfer (EBT) card. This card gets funds every month from the government. The amount of funds that a person will receive varies based on their application like income level, family size, etc. These cards can only be used at stores that accept them as a form of payment!
Children's Health Insurance Program (CHIP)
Another expense that people deal with is the cost of healthcare. Sometimes, parents can find themselves in a difficult spot. They may make too much to qualify for Medicaid (another government health assistance opportunity) but don't make enough to handle the costs of private health insurance. That is where CHIP comes in. This program can help families by providing affordable health coverage to children up to 19 years old!
Bottom Line
Sadly, there are no federal assistance opportunities when it comes to St.Patrick's Day. Luckily, there may be hope in your locality. You can review local assistance options to see if they provide additional assistance. There may be centers inspired by Saint Patrick, or just other opportunities to check out.
Besides assistance, you may be able to get some relief by benefiting from St.Patrick's Day sales. Not every retailer offers them but some stores might! You have a variety of options to consider. However, if you can't benefit from St.Patrick's Day, there are other assistance opportunities available throughout the year like SNAP or CHIP that may be able to help!