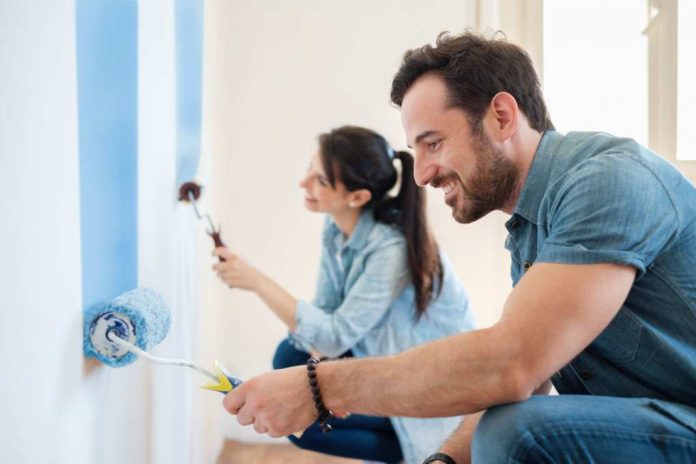 With economic recovery underway, the property market is going to be picking up speed. If you have a property that you're looking to eventually sell, then you'd better start prepping it soon. Many people waste their time with expensive remodeling projects, which don't do much to increase the value of the property. In the end, the buyers don't like it and remodel the home yet again. Before you know it, your money got wasted for no good reason and there goes all your profits! We're going to discuss the home improvement projects that truly add value to your property, so you can end up being the winner after every sale!
Get Your Landscape in Order 
Your landscape is your home's first impression. And if you want to make a good first impression, you've got to think about decluttering your landscape. Don't listen to those landscape architects who want to make an extra buck off of you to do something fancy. In the end, it won't win over any buyers.
Focus on basic gardening. Remove plants that don't look visually appealing. Additionally, you can plant some nice colorful flowers here or there to create a nice arrangement. This is basic DIY gardening that anybody can do. All you need is some simple gardening tools, including gloves, a shovel, or maybe some fertilizer. All of these items won't cost you much at all. Sure beats hiring a landscaping company to do the work for you for a whole lot more!
Out with the Fluorescent Lighting 
It's time to relieve fluorescent lighting of its duties. Luckily, LED lighting, with its energy efficiency and visual appeal, is a much better substitute. It will add warmth and create an atmosphere that will attract many potential buyers.
First, try switching off the branch circuit breaker before replacing the bulbs. It isn't a good idea to depend on turning off the light switch to stop the electric current from reaching the light fixture. Doing it from the circuit break is safer. Additionally, if you have any concerns about your house's electrical system, then contact an electrician for professional assistance.
Add a Little Color 
Get ready to paint your place! The best thing to do is stick with neutral colors. If your walls have stains, crayon drawings, or even dark smudges on them, then it is time for a paint job. You don't want prospective buyers examining a house that looks like it's haunted.
Additionally, the best thing about painting is that it doesn't cost much. Be sure to go to several different hardware stores to compare prices on paints and other supplies. Nonetheless, you won't end up spending much anyway. Sure beats spending thousands on demanding and costly renovation projects!
Give Your Kitchen Cabinetry A New Look
We're not talking about a complete facelift here. Instead, we're suggesting that you simply refinish your kitchen cabinetry. Being that the kitchen is one of the most important parts of any home, you need to invest a lot in making it look presentable. However, getting new cabinets, countertops, and having the appliances replaced will not increase the value of your home at all. Focus your efforts on just making everything more visually appealing in the kitchen space.
Many hardware stores offer a wide variety of stains. Fortunately, refinishing your cabinets is something you can do on your own if you have the right knowledge. The internet is full of useful resources that you can make use of to learn how to do it. Investing some effort in this will save you a lot of time and effort. Additionally, this will save you the trouble of having to deal with expensive contractors.