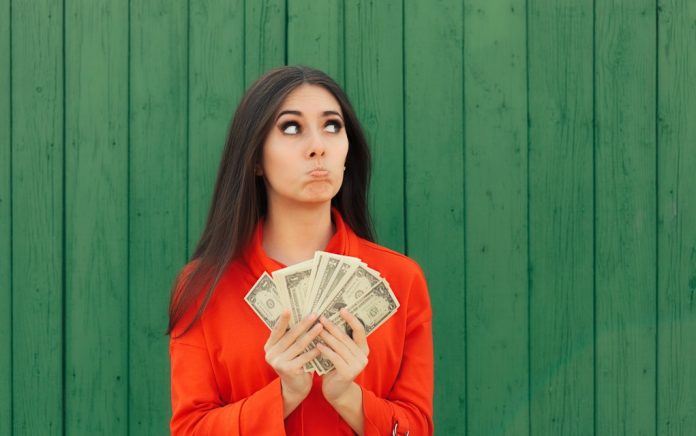 (DailyProsper.com) – There's a lot to think about when it comes time to plan for college. The biggest concern ban be how to pay for it. The cost of living is going up, and so is tuition. Because the process of obtaining loans and funding can be complicated, some parents and students often fall victim to scams. Here some student loan traps that are easy to fall for.
Advance Fee Scam
Even with FAFSA and other financial aid, you may have some leftover expenses you need to cover. It can be confusing to find the perfect lending source. If you're maxed out on student loans, you'll need more cash flow.
Some third-party student loan companies also act as brokers and require a small finder's fee to track down the best rates and terms. This is a scam because legitimate banks don't charge you to look for lending options. You can search for legitimate lenders for free with Credible.
Loan Consolidation
Whether you're in your first semester of college or you graduated 10 years ago, you may be swimming in debt. After graduation, those loan payments become a harsh reality. Consolidating is a viable option, but beware: There are scammers out there ready to prey on you. The loan terms include outrageous hidden fees and loans with higher interest rates and penalties in the hidden print.
In fact, the US Department of Education federal loan servicers can assist you with:
Consolidating your student loans.
Getting you into a viable repayment plan.
Lowering payments.
Helping with deferrals or moratoriums.
Get these services free of hidden fees or raising rates.
Student Loan Elimination
Were you contacted by a lender via phone or email to eliminate your student loans all together? There are different types of shady lenders that offer this, most are bill collectors or those that have been alerted that your loan may be in default. They promise to wipe out your loan for a fee. The result is you pay a huge amount, but they never follow through with their promise.
Some legitimate ways to eliminate or reduce student loan debt is to apply for disability discharge, work in the public sector or receive employer assistance.
Law Firm Settlement Scam
Some scam artists will target individuals with threatening legal letters, then offer to help victims settle their debts for pennies on the dollar. They'll ask you to make your regular student loan payments to them, claiming they're working with your lender on a settlement amount. Of course, these scammers don't make your student loan payments, nor do they negotiate with your lenders. This causes your debt to remain unpaid, your credit score to plummet and your debt to go into default.
Never pay an upfront fee to borrow money. And only borrow from legitimate lenders. If you've been scammed, notify your student loan provider right away and take the necessary steps to secure your credit worthiness. With diligence and persistence, you can make your debt load affordable and pay it off in no time.
~Here's to Your Success!
Copyright 2020, DailyProsper.com