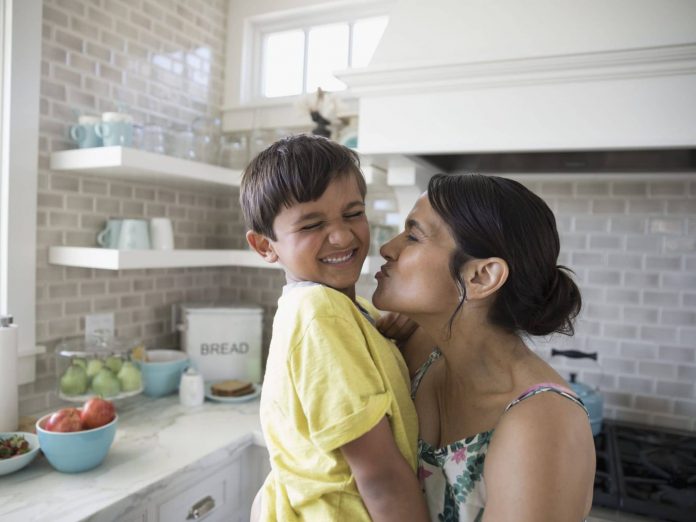 Many single mothers don't realize just how many assistance options are available to help with their current situation. In fact, there are numerous single mother assistance programs that are available to help with a variety of issues. These programs can either be federal, state, or local types of aid. These programs for single moms help with costs of child care, rent, utility bills, medical expenses, education, housing, and more. Unfortunately, even though there are a variety of benefits available for single mothers, there is a limit in their funding. That is why these options set eligibility requirements so that they can focus on those who need it first.
What Assistance Can a Single Mom Get?
There are programs and funding opportunities available to help eligible single mothers and families. Assistance comes in all shapes and sizes. Federal, state, and local assistance providers are the ones that offer these benefits.
Popular Types of Assistance
You want to be sure to check your area to see if there are available state or local benefits. Some of these benefits may only be available to individuals who live in certain zip codes. However, there are some popular federal assistance options that can help single mothers.
Child Nutrition Programs
There are a variety of nutritional programs that are available through the U.S. Department of Agriculture (USDA). Some of these programs include:
National School Lunch Program (NSLP)
This program has been around since 1946! It is designed to provide nutritionally balanced, affordable (or free) lunches to children during the school year. This program is available in public schools, private schools, and even in residential child care institutions.
School Breakfast Program (SBP)
This federal assistance program provides states with a reimbursement that is designed to manage and operate breakfast programs in schools as well as residential childcare institutions. When schools are able to handle these costs, it provides relief to single mothers.
Team Nutrition (TN)
The USDA Food and Nutrition Service created Team Nutrition in order to provide support to children nutrition programs. They provide training and assistance for nutrition education for children, their caregivers, schools and the community. With this education, Team Nutrition hopes to provide knowledge about the benefits of healthy eating and regular exercise.
Special Milk Program (SMP)
Not every child may be able to enroll in other forms of federal meal assistance. The SMP recognizes this and still aims to provide those children some form of assistance, in this case it would be with milk! This program works by the federal government reimbursing schools that participate in the National School Lunch Program or School Breakfast Program for the milk that they serve to students.
Child and Adult Care Food Program (CACFP)
This federal program reimburses participating adult day care homes, day care centers and child care centers for nutritious meals and snacks. These nutritious meals and snacks are only able to be reimbursed if they are given to eligible children or adults enrolled at a participating centers/home. This program is also able to reimburse meals served to minors that are in after school care programs, live in an emergency shelter, or other qualifying adults.
Summer Food Service Program (SFSP)
While this program is federally funded, it is actually administered on the state-level. This assistance option will reimburse program operators that provide nutritional meals and snacks for free to qualifying low-income minors.
Supplemental Nutrition Assistance Program (SNAP)
SNAP is a program that is designed to help qualifying low-income families and individuals with assistance towards buying food. State agencies partner with the Food and Nutrition Service to provide qualifying Americans with "food stamps" that help with dealing with the cost of food. The USDA can provide more information if you call 703-305-2062. You can also review additional information online.
Special Supplemental Nutrition Program for Women, Infants, and Children (WIC)
Think of this program like a more specialized version of SNAP that dedicates its efforts specifically towards women, infants, and children. This is a type of initiative that dedicates federal funding for states to go towards the cost of nutrition education, supplemental food like formulas, and health care referrals. These types of government benefits for single moms are applicable to women who are currently breastfeeding or pregnant. They are also able to help children up to the age of 5 years old. If you are interested in seeing if you are eligible to receive assistance you can visit your local agency that provides WIC services. If you would like more information you can also find resources online like websites from the federal government.
The Emergency Food Administration Program (TEFAP)
This is a program that is able to provide free food to qualifying low-income single mothers, individuals, and families. This is a federal assistance option that is provided through the USDA. It is important to note that in order to receive this type of assistance you will need to meet eligibility criteria. In order to get more information about the program and eligibility requirements, you can go on their website or contact the Food Distribution Division over the phone by dialing 703-305-2680.
Public Housing 
This is a great source of assistance for single mothers. Public housing provides low-income individuals or families affordable housing opportunities. One of the biggest drawbacks to this program is the fact that there is too much demand and not enough supply. Many people are put onto waiting lists until there is availability. If you want additional information you can contact your local public housing authority, review information online for free, or contact the Service Center by calling 1-800-955-2232.
Medicaid
This is a type of medical assistance option provided federally in order to help eligible Americans deal with healthcare expenses. The specific qualification guidelines vary by state so it is important to see what your state's specific requirements are. You can review information online or contact your local state Medicaid office.
Temporary Assistance for Needy Families (TANF) Cash Assistance for Single Mothers
Eligible single mothers that live in the United States may be able to receive cash assistance through the TANF program. The TANF program was created to help those in need reach self-sufficiency. It can provide single mothers the opportunity to prepare for a career and build a stable and secure future for their children through many means. One method is specially through short term cash assistance. This short term cash assistance can be used to handle the costs of basic needs like food, educational costs, housing, etc. For more information you should contact the Family Assistance Help Center by calling 202-401-9275 or go online to the U.S. Department of Health and Human Services website.
The Low Income Home Energy Assistance Program (LIHEAP)
LIHEAP is a great tool for individuals that have a hard time handling their home energy bills. This program can provide cooling and heating cost assistance to qualifying single mothers. You may be able to automatically qualify for this assistance if you are already receiving other assistance programs like SNAP, TANF, or SSI. However, you can still receive this assistance if you are not participating in other programs but are still deemed eligible through other requirement criteria. If you are interested in more information you can look online at their website or contact your local or state LIHEAP office.
Federal Government Pro Bono Program
Qualifying low-income single parents, individuals, and families that need legal assistance and/or mentoring services can use this program to get those services for free. If you want additional information you can look online, or contact the New York Office by calling 212-760-2554.
Early Head Start and Head Start Programs 
These programs were created with the goal of supporting school readiness for children from eligible low-income households. The early head start program focuses on pregnant women and those with children younger than 3 years old. The head start program is designed for children between 3 and 5 years old.  These programs promote parent involvement through many different activities, volunteer opportunities for parents, and more. For additional information you can look at the Head Start Locator tool or contact the Service Center by calling 1-886-763-6481.
Available Grants for Single Mothers
Not only are there plenty of options in terms of programs that are available for single mothers, but there are even more means of help available as well! While many like the benefits that programs provide, others like the benefits that grants provide. Grants can come from many different sources whether that be federal, state, nonprofit organizations, or educational institutions. Grant funding is highly sought after because of the fact that these assistance funds never need to be repaid. Some of these grant options include:
Soroptimist International Grant
The Amber Foundation Grant
National Science and Mathematics Access to Retain Talent (SMART) Grant
Wealthy Single Mommy Grant
Soroptimist International Grant
Women may be able to receive up to $16,000 with this grant option. Soroptimist International offers the Live Your Dream Awards to provide women educational programs, monetary grants, etc. This program can help give financial assistance to the women who are the primary support system for their family, who also want to begin their journey of getting a higher education. There are three levels of this grant:
Level 1: Over 1,000 women receive up to $1,000 in grant funds.
(Regional) Level 2: Over 100 of the grant recipients from level 1 are awarded an additional $3,000 to $5,000.
(International) Level 3: Three of the grant recipients from level 2 are awarded an additional $10,000.
You can get more information and apply for this grant online at this website.
The Amber Foundation Grant
Back in 1988, womensnet.com created this grant foundation to honor a young woman named Amber who passed away at the age of 19. If you are a single mother that also owns a business then this may be a great grant option for you to consider. Every month a business owner that is a woman will be picked out from the other applicants to get a grant worth $2,000. There is also a grant at the end of the year that provides an applicant $25,000 in grant funding. If you are interested in applying for this grant you can visit the website online for more information.
The National Science and Mathematics Access to Retain Talent (SMART) Grant 
Grant money that is awarded can be worth up to $4,000. These grant funds are able to be used for the remaining couple years of undergrad study. The amount received is based on the FAFSA application that you submit. You must make sure to be vigilant with your application and submit it to your school's financial aid office by the deadline your school imposes.
The Wealthy Single Mommy Grant
Emma Johnson started www.wealthysinglemommy.com when she realized that there were countless other women that were in the same position as her. One part of her site provides grants to qualifying single mothers. This grant is named the "Kicka** Single Mom" grant (yes, we bleeped it out but you can fill in the blanks) which can provide qualifying women $1,000. Johnson picks a new recipient every month to receive the grant funds. Those that receive these grants typically use the funds towards their careers, education, financial management, housing, etc.
Overall
There are a variety of options when it comes to government assistance for single mothers. It is important to note that your eligibility for each program will vary depending on the area you live in. Contacting your local agency would be the best place to start. While it may feel like there are no options, you actually have a variety of aid available to choose from whether federally, state-wide, or locally. Make sure to consider all forms of assistance whether it is a program, a grant, etc.!