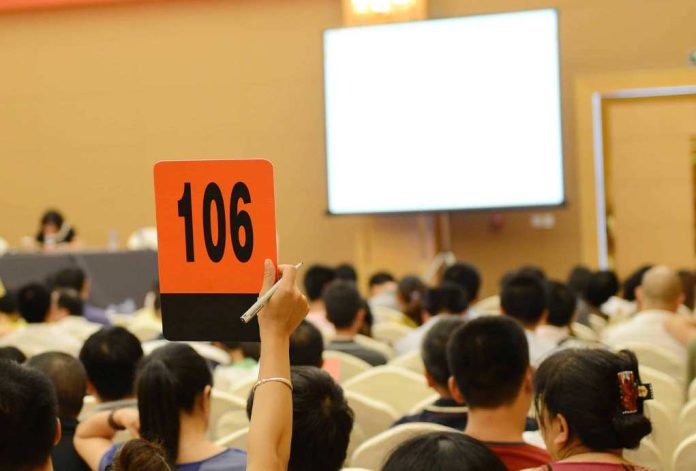 When people think of government savings, they usually think of programs and stimulus assistance. However, there are other ways that the government can help people save! One option is with government auctions and sales. Sometimes government agencies will sell items to the public through either online or live auctions. During these auctions, people can bid on and buy assets that the government owns.
Many people don't even realize that government auctions exist. However, this is a real option that can lead to some serious savings. Typically these auctions will sell items like:
Art
Boats
Computers
Furniture
Jewelry
Lab Equipment
Motor vehicles
Planes
Properties
Trailers
What's cool about these auctions is the fact that the reason that they are on sale can be different. The government can choose to sell items on auctions for countless reasons but some common ones are:
Agencies get rid of items they don't need anymore
The United States treasury Department sells items that have been forfeited due to Treasury laws (for example: failing to pay income taxes)
Law enforcement agencies sell property that has been seized or forfeited from criminals
U.S. General Services Administration (GSA) Auctions
This is a popular auction platform because their website is easy to use. The best part? Not only is it super easy to use but there are a bunch of listings that feature a variety of different items. The items for auction are government-owned excess property and are available throughout the United States. Some of the items that are up for auction includes:
Airplanes
Heavy Machinery
Mobile Homes
Office Equipment
Office Furniture
Park Models
Real estate
Science Equipment
Travel Trailers
Vehicles
Vessels
When it comes down to the sales side of the auction, you can expect it to happen online. However, even though they occur online, people can check out the item at the facility where the item is held.
GSA Auto Auctions
Besides the typical auction, there are also GSA Auto Auctions. These auctions sell government-owned vehicles every year. This is a popular spot for people who attend auctions because typically the cars are well-maintained, have low-mileage, are in decent condition and are ready to drive! The vehicles they sell includes a lot of different options like:
Buses
Cars
Trucks
Vans
Alternative fuel vehicles
Another reason that these auctions are popular is because the sales can be conducted both live and online:
For Live Sales: You would enter your zip code and a radius on the GSA Fleet Vehicle Sales website. Once you enter your zip the site will show nearby auction sites within the specified radius. You can also review different options by looking at the sales calendar. This calendar will show different upcoming auctions by location and date!
For Online Sales: Sometimes it can be hard for people to do things in-person. That's why there is the option to search the GSA Fleet Sales website to look for the vehicle you have in mind. The search engine allows you to specify factors like location, model, make, mileage, fuel type, etc. Even though the bidding process happens online, you still have the option to visit the auction site to inspect the vehicles if you have a chance.
U.S. Customs and Border Protection Vehicle Auctions
Another federal agency that has auctions is the U.S. Customs and Border Protection agency. They have vehicles available for auction at GTB Vehicle Remarketing. However, unlike auctions that take care of these vehicles, it's a different story with these items. The vehicles sold at this auction are "as is". What does that mean? Well, the cars could need some expensive repairs. In fact, they should not be considered as safe to drive until there is a proper inspection done. That means that they would need to be towed from the site once someone purchases them. There isn't as big of a variety when it comes to the types of vehicles. Vehicles that you can expect from these auctions includes:
Sport Utility Vehicles (SUVs)
Light and Medium-Duty Pickups
Light and Medium-Duty Vans
Sedans
When it comes to the sales of these auctions there are a few different ways that they occur:
Online Auctions
Proxy Bids
Live Auctions
If you choose to go to a live auction then you can expect them to be held throughout the nation. That means all 50 states including Puerto Rico.
When people violate Treasury law, the property that was forfeited by their owners is what is up for auction. Typically, the U.S.Treasury will hold roughly 300 public auctions every year. Some examples of items that will go up for auction includes:
New or Used Cars
Electronics
Industrial Equipment
Jewelry and Clothes
New or Used Aircrafts
New or Used Boats
Real Estate
It is important to keep in mind that the sale of these options can vary. Some sale methods include:
Online Auctions: Typically real estate and other property is sold through online auctions. However, people interested generally can view certain properties in person by appointment.
Mail-In or Live Auctions: Property seized due to tax violations by the Internal Revenue Service (IRS) could be sold through either live or mail-in auctions.
There is a program offered by the U.S. Department of Justice. This program is known as the Asset Forfeiture Program. The U.S. Marshals Service Manages this program! One benefit of this program is that it can identify stolen property and return it to its rightful owners if possible. The program can also pay victims with the money that comes from the sale. Some common items that you may see for sale includes:
Antiques and collectibles
Art
Cars, boats, and planes
Commercial businesses
Jewelry
Real estate
Since these auctions are offered by third-party companies that means the sales method will vary. You will want to check the site specifically to see how the auctions will go. There are a bunch of federal agencies that you can check out to bid on properties like real estate. Some of these websites include:
Overall
Government auctions are a great way to get some goods at a discounted price. There are a variety of different auctions to consider like U.S. GSA auctions, Customs and Border Protection Vehicle auctions, Treasury auctions, and Marshals Service seized assets auctions. These auctions can be done online, in-person, or even through the mail. However how it will be done and what options will be available depends on the auction you go to!