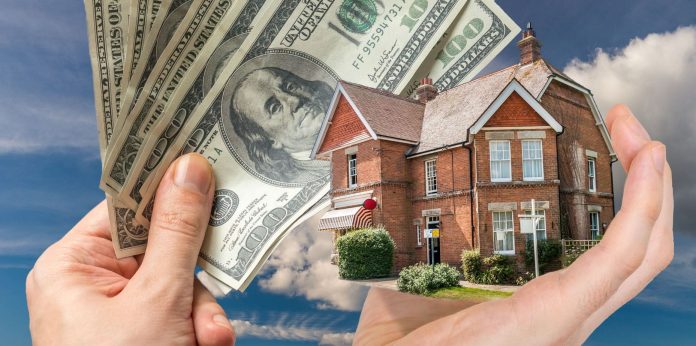 If you feel like you are constantly being drained when paying your rent, you are not alone. In fact, according to the Center for Housing Policy, the costs of transportation and housing have increased by 44% since the year 2000. This is a lot compared to the household incomes that have only increased by 25%. In recent years, middle class homes spend 59% of their yearly income on the costs of transportation and housing. That's why it is no surprise that there are more than 4.5 million U.S. households that receive some type of federal aid, according to the Center on Budget and Policy Priorities.
You may have many options for assistance, but federal government housing assistance programs can be the most reliable if you are eligible to receive it. However, it may feel overwhelming trying to navigate federal assistance. Luckily, that doesn't need to be the case and it can be easier to file for federal assistance than you expect.


Government Housing Assistance Programs
Privately-Owned Subsidized Housing
If you want to avoid waiting for government-subsidized housing, then you may want to consider privately-owned options instead. Private landlords or property management companies own these types of housing complexes. They are required to offer a set number of their apartments at a reduced rate for qualifying tenants in exchange to receive a tax credit. These complexes are referred to as "mixed-income housing," due to the fact that there are both normal units and reduced rate units in the same complex.
The amount that you are responsible for is dependent on a variety of factors. Some property managers offer a flat reduced rate to qualifying individuals, while others may base your rent on your monthly income. A good rule of thumb is the less you get a month means the less rent you are responsible for.
In order to qualify for privately-owned subsidized housing, you must:
Pass a background check
Make less than the maximum monthly income amount specified. (This will vary based on location)
Meet the landlord's rent qualifications
Rent Payment Assistance
There are programs that assist with housing through helping with the cost of rent. A common program is the Housing Choice Voucher Program, also known as Section 8. This is a program where the recipient will receive a voucher that is eligible to go towards rent from any place that accepts vouchers and passes state inspections.
The Section 8 program is when a voucher that was provided to a qualifying tenant pays a portion of their rent. Typically, the local public housing authority will set a voucher amount based on eligibility. You may be eligible to have your housing voucher cover the entire cost of rent or you can have it go towards a more expensive rent and pay the difference. In order to qualify for this program, you will need to:
Meet your area's low-income requirements
Discover a Section 8-approved property
Get your application accepted by the landlord
Similar to public housing, this program has long wait times. You can be on this list for a very long time based on available vouchers.
Public Housing
This is a type of federally subsidized rental property. It can be an apartment complex, a cluster of private houses, or a series of duplex houses, depending on where you live.
Complexes are funded by the Department of Housing and Urban Development (HUD) but are managed by the local public housing authorities. You must meet the local public housing authority's requirements in order to sign the lease. Once you sign the lease, it is very similar to moving into a unit that is owned by a private landlord.
In order to see if you are eligible for public housing, you must:
Meet your area's low-income requirements
Pass a background check with references
Be a U.S. citizen or have a qualifying immigration status
Meet with your local public housing authority agent in person.
According to HUD, 1.2 million households are currently living in public housing. These living units have limited space, and there are typically long waitlists before a unit becomes available for a new recipient.
Rental Assistance in Rural Areas
You may be able to qualify for exclusive types of private subsidized housing. This program is offered by the United States Department of Agriculture. This program was designed to provide property owners with tax incentives by offering units at a reduced rate for qualifying families. According to the USDA, in order to qualify, you must live in or be willing to move into an approved rental property with rent that must be more than 30% of your household's adjusted income.
If you want to apply for the Rural Rental Assistance program, you will need to:
Prove that you have a qualifying income
Prove that you have a qualifying rent
Pass  the landlord's requirements
Other Options
There are other options available like the housing counseling assistance program. There are also assistance options besides federally managed assistance opportunities. You may want to consider options that are provided by charitable organizations or your state government. State programs may include aid options that help with emergency rent, making money fast, free money management counseling, and more.
A lot of charities also provide one-time assistance options for qualifying individuals. These funds can go towards housing costs like a security deposit. All programs vary so make sure to see what the requirements are to qualify.
How to Apply
The application process can vary significantly. Some states allow online applications, others only allow mail-in applications, and some prefer that the applicant visits a physical office. The best course of action for you to take is to contact your local public housing authority to see what you will need in order to qualify. Before applying, you want to make sure you have documentation ready like your:
Social Security numbers for all the members of the household
Your driver's license or state-issued I.D.
Recent pay stubs
Copy of a recent bank statement
Copy of your lease agreement
Overall
It can be difficult  to handle rent. However, that is why assistance options have been created. There are more help options available than you may realize. Make sure to contact your local public housing authority to see what type of assistance options you may qualify for.