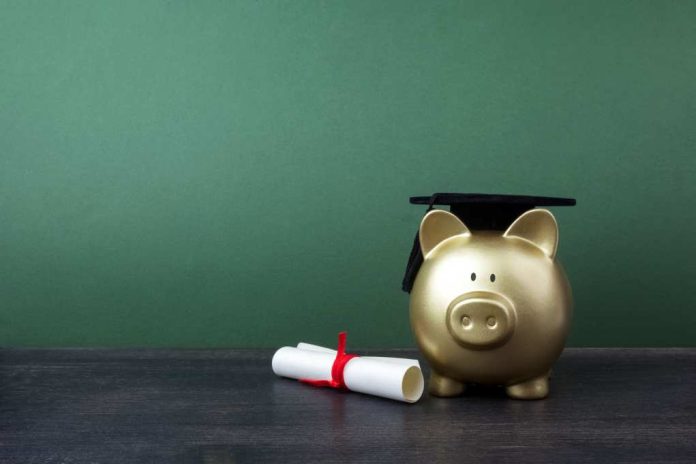 If you are planning on going to college or university any time soon, then you should prepare. Going to college or university is not cheap and requires money upfront. You should keep this in mind before you move to your college dorm. Educational grants are a great way for you to afford going to school without falling into debt. With educational grants, you can receive financial relief on your educational expenses. You will be able to use the money on other essential expenses. This article will tell you how you can find grants to pay for school.
What are Educational Grants?
An educational grant is money awarded to students that cannot afford paying for educational expenses on their own. The best part of educational grants is that you do not have to pay money back. With scholarships, you are awarded funds based on your merit and your financial need. However, grants are awarded based on need as the main factor. Typically, grants do not factor in your grades as an eligibility requirement. This is why educational grants are one of the main forms of financial aid that is sought out.
How Do They Work?
You can receive educational grants from three sources; these three sources are the federal government, the private sector, and the state government. With educational grants, the awarded funds are sent directly to your school to cover all of your educational expenses. Your educational expenses include: tuition, school books, fees, housing, and meals. United States taxpayers fund federal educational grants. With state grants, lotteries or taxes fund the state grants. Additionally, donations fund grants from the private sector.
The Difference Between Grants, Scholarships, and Student Loans
With educational grants, you do not need to pay back the money awarded to you. Scholarships and grants are similar since they are both free funds that you can use to pay for educational expenses. Student loans, on the other hand, require that you pay back the money that you borrowed. The only difference between educational grants and scholarships is the eligibility requirements. Scholarships award candidates based on merits and needs. On the other hand, educational grants award candidates based on needs.
How Can You Apply for Educational Grants
Typically, educational grant programs have their own application process and a deadline for applying. In that case, you should already decide what school you will be attending and if the college or university is certified. Your chosen college or university might request more paperwork, which is why you should contact your school's financial aid department.  Your college or university will have the applications you need to apply for grants in the private sector. But, if you plan to apply for a federal grant or a state grant, then you will need to follow through with the FAFSA application.
Step One: Fill Out The Free Application For Federal Student Aid (FAFSA)
As mentioned above, federal and state governments provide educational grants. In order to qualify for the federal and state grants, you will need to fill out the Free Application for Federal Student Aid (FAFSA). There are many reasons to fill out a FAFSA. However, in terms of grants, you will need to fill out the Free Application for Federal Student Aid (FAFSA) for one purpose. Filling out the FAFSA will allow colleges to understand the extent of your financial aid eligibility.
You should keep in mind that grants are not the only form of paying for your educational expenses. Another way of paying for your educational expenses is work-study programs and scholarships. However, you should consider student loans as your last option. Since there is a high interest rate, you might fall into financial debt after you graduate.
Step Two: Find Out Your Expected Family Contribution (EFC)
After filling out your FAFSA, the college or university that accepts your admission will send over the financial aid award. The financial aid award letter lets you know that you qualify for college or university grants. You should move quickly after you receive your college acceptance, because grants are offered as a first-come, first-serve.
One of the most important factors that determine if you qualify for educational grants is your Expected Family Contribution (EFC). The Expected Family Contribution is calculated from the information you offer on your FAFSA. Your Expected Family Contribution is the amount of money that your family is expected to pay for college. This is based on financial information, even if there is a possibility that your family might not pay that amount. Students who have higher EFC's have a better chance to receive student loans. On the other hand, students who have lower EFC's have a better chance to receive educational grants.
Step Three: Look Through The Federal Educational Grant Options
There are many federal educational grant options that you can select from, based on your financial need. Since taxpayers fund the federal educational grants, then you will not worry about a shortage of grants. There are two forms of disbursing the grant's funds to your chosen college or university. But, this depends on what the college or university prefers. The two forms are: lump sum payment, or equal installments. With equal disbursements, the grant funds are divided and sent to your student account when tuition is due.
Step Four: Browse Through Your College Or University's Grant Options
There is a possibility that you can look through your college or university's grants. Typically, your college or university will offer educational grants for their students. This is a way for the school to attract certain types of students to enroll in the institution. You never know what you might find. So, you should seriously consider looking through the grant options of your college or university. There could be a perfect opportunity for you, but you just have to find it.
Step 5: Think About State Grants To Help Pay For Your Educational Expenses
Throughout your search for an educational grant that will help your current situation, you should look for state grants. State governments offer funds to individuals who need financial assistance to pay for educational expenses. Each state has different eligibility requirements, which means that one state varies from the other. However, you need to think ahead, so you do not miss the deadline for the state grant. You can look for state grants in educational grant databases. All you have to do is select your state from the list and look through the options.
Step 6: Find Out If You Have Options For Other Special Grants
One of the most overlooked grants would be special grants. Special grants are educational grants that target a certain minority. This includes: women, international students, military and their dependents, and even minority groups. However, the eligibility requirements work differently with special grants. You will need to be very careful when you apply for a special grant. There are eligibility requirements based on your needs. But, there are also other eligibility requirements that you need to consider. International students need proof of their status to be able to qualify for special grants.
Conclusion
Overall, you should consider applying for an educational grant. If you are planning on going to school, or going back to school, then an educational grant will make that easier on you. You can use educational grants to pay for all types of educational expenses, from books to meals. Additionally, you can receive educational grants from different sources. This includes: the private sector, the state government, and the federal government. You should not forget that your college or university could award educational grants, as well. If you are applying for a federal education loan, then you will need to fill out the FAFSA. (Make sure to do it as fast as you can!)