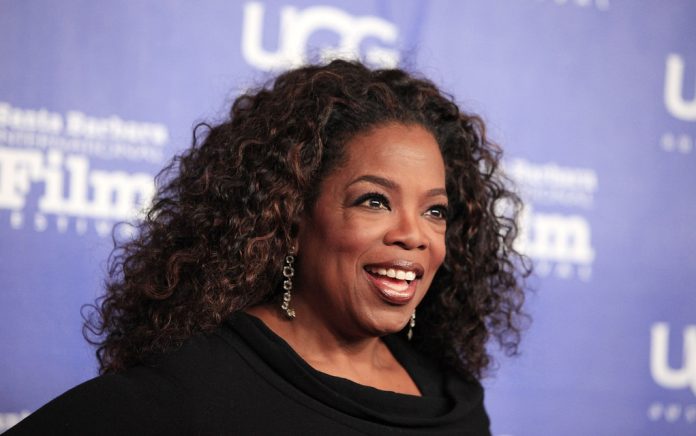 (DailyProsper.com) – As the queen of talk, Oprah offers a lot of helpful guidance with life issues. From her early shows in the late 80s to having her OWN TV channel, she's had a lot of time to figure out who she is, what she wants out of life, and even how to live her best life. You might even call her something of a guru.
She's also not afraid to mince words; when she believes in something, she'll say it and stand for it with conviction. And that, combined with her fierce dedication to self-improvement for everyone, is exactly why we found ourselves nodding in agreement when she shared her number one self-care rule.
Here's how to get a little of Oprah's joy:
Take time to nourish your life. If you have one important job in your entire life, it's to nourish your inner self. Take time out to be healthy, both physically and mentally. Treat yourself well so you have the energy to keep pushing forward.
Don't give more than what you have. So many of us try to please everyone when we don't have enough fuel to keep ourselves going. This can quickly lead to burnout, which triggers depression, anxiety and hurtful self-sabotaging habits like overeating or binge drinking.
Keep your own self full. If you want to give back to others, you need to keep yourself full. Fill your mind with positive thoughts and do the things that bring you happiness. Maybe it's buying a new outfit or treating yourself to some yummy Tiramisu once a week. Allow yourself the things that bring you joy so you can be a productive, giving member of society.
Honor yourself. Above all, you must always honor yourself. Get rid of things that bring you down. Break off toxic friendships and surround yourself with caring people who nurture your soul and are a pleasure to be around.
Now is the time to take responsibility for your life. Your real work is to find where your power base is, says Oprah. And what a mantra to follow.
~Here's to Your Success!
Copyright 2020, DailyProsper.com