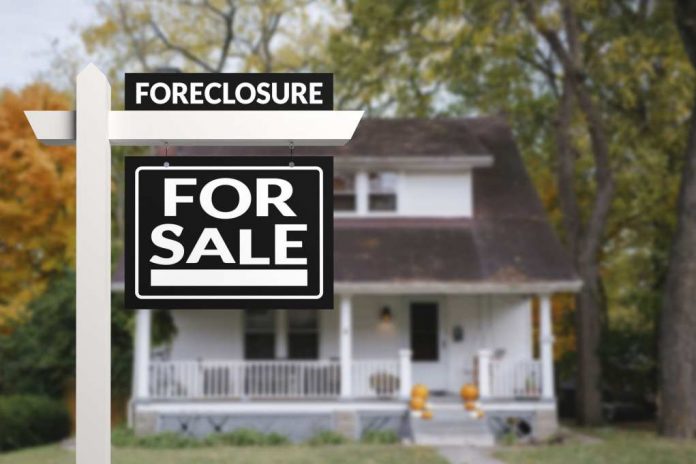 For almost all of us, a house or an apartment may be one of the biggest purchases (if not, the biggest purchase) one would have to make in one's entire life. Prices always vary based on location and the conditions of the local property market. With that in mind, buying a foreclosed home may not sound like such a bad idea after all! The price might be significantly low, but there is a catch because you don't know how well this property has been maintained. There are lots of questions about the idea of buying a foreclosed home and what the outcome might be, but we're here to add a little clarity to the scenario.
Foreclosure 101
The process of foreclosure happens when a residential property is taken into possession by a bank or a lender (such as a mortgage firm) because the borrower (who resided on that property) failed to pay back the debt. Once the borrower leaves the house or apartment, the bank then puts the property on the market to sell it in order to cut the losses that resulted from the borrower's failure to pay back the loan or mortgage. Usually, foreclosed homes (also referred to as REO "real estate owned" homes) are put up for sale at a reduced price or are even offered at auctions. In most cases, those who did not have the cash to pay back their property loans would most likely not have had the funds to upkeep the residence. This is why it is expected that a lot of repairs would have to be done if you decide to buy a foreclosed property.
Take a Look at Pre-Foreclosure Properties 
It isn't uncommon to find property owners trying to make a sale on their residence as a "pre-foreclosure" property. At the pre-foreclosure stage of the process, the homeowner would receive a letter stating that foreclosure proceedings are going to start. For the buyer, one advantage of looking into pre-foreclosure properties is that the owners will be keen on selling the property as soon as possible to pay back their loan quickly.
As much as this may sound nice, finding preforeclosure homes is easier said than done, but you won't have to do too much research to get what you are looking for. For example, on Zillow, anything that falls under the category of "potential listings" is most likely a pre-foreclosure residential property.
Off to the Auction! 
Auctions can be a great place to find foreclosed homes to buy, but there's more to the art of the purchase than meets the eye. First of all, at an auction, you are at a considerable disadvantage due to the fact that you will already be purchasing the property without having a chance to do a more thorough examination of it. Knowing the property you want to buy well is essential if you want to get an estimate on how much you will end up spending on repairs. Sometimes you will be able to get a glimpse of what the general condition of the property is, but it would not be sufficient to give you a thorough assessment of how much you'll end up spending to get the home back in shape. Nonetheless, do whatever you can to get as much information as possible about the house before forking over the money.
Purchasing Directly from the Bank 
In the end, you can save yourself all the trouble going to auctions and buy the property directly from the bank. It should still be noted that since what you're buying is a foreclosed property, you will acquire it as-is without a lot of information on its condition or maintenance. Approaching a bank or a mortgage company does give you more time to inspect the property before you finalize the purchase.