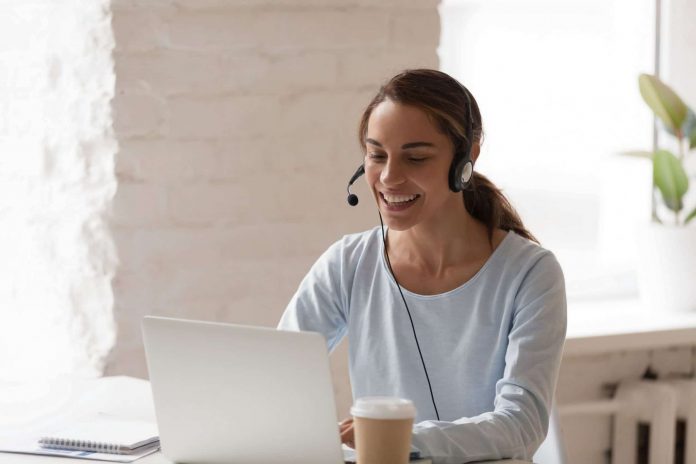 It can be difficult trying to find what field of virtual assistance to pursue. Many people also don't truly realize just how many are actually available! There is likely a wider variety of niches than you may have expected for legitimate virtual assistant jobs.
Administrative Work
Many company owners do not have the time to handle their administrative tasks. That is when a virtual administrative assistant becomes a key component to a company. Tasks that are handled by this niche of virtual assistance include dealing with billing and accounting, handling customer care, emails, coordinating, leads management, and more. You can typically see anywhere from $20 to $40 an hour depending on the level of assistance needed. These types of opportunities are also great online virtual assistant jobs for beginners because they typically have more manageable tasks.
Transcription Services
If you excel in skills like typing, researching, listening, and speaking, then you may find that a virtual assistant position in transcription services may be a right for you. This field specializes in converting audio to text from different areas like medical, real-time, or just general. You can expect to make at least $25 an hour on average!
Graphic Design
A virtual assistant dealing with graphic design provides support in creating a brand like making business cards, website images, graphics, logos, animation, and much, much more. These types of legit virtual assistant jobs can get you an average of $45 an hour, so this could be a great fit for those who are more creative.
Digital Marketing
Digital marketing is a specific field of work that has begun booming as of late. These businesses are very tech savvy and require assistants who are able to keep up with ever-changing trends in technology. Responsibilities of this virtual assistant include content management, media marketing campaigns, WordPress, search engine optimization (SEO) efforts, and more. This specific niche pays an average of $23 an hour!
Customer Care Support
When businesses start dealing with success, they begin dealing with volumes of customers that they may not be used to. This is when customer care support is a key role for virtual assistants to fill. This type of assistance deals with enhancing customer satisfaction through means of responding to customer points of contact like emails, reviews, phone calls, and more. You can expect to see $25 an hour at a position like this.
Travel Bubble
It can be difficult for people to handle their travel plans when dealing with all of their other aspects of life. Some find that they may need to employ help from a virtual assistant to manage their travel needs. You can enjoy creating travel itineraries, scheduling flights, finding the right accommodations, all within budget. You may even find that your boss rewards you with trips as well! You can see jobs like this making an average of $24 an hour.
Language Translation
The ability of being bilingual means you have more job opportunities than others. If you know more than one language you can become a virtual assistant for language translation. This will include translating important documents like contracts and transcripts from one language to another in order to help businesses. Due to the fact you need to know more than one language, you can expect to make $38 on average as a translation virtual assistant! These types of options are also great virtual assistant jobs for beginners if you already speak the language.
Some Advantages of Working as a Virtual Assistant
There are many benefits to choosing a virtual assistant as your line of work. However, some popular potential benefits are:
Saving money on gas and being able to catch up on sleep when you work from home. The lack of commute means you don't have to put time aside to drive to an office every day, instead you can enjoy the morning how you like before starting work.
Flexibility on your work hours. Since many virtual assistants are needed for specific tasks, this can provide flexibility which can be especially helpful for single parents.
Affordable cost to start. Many people need to buy business professional clothing, gas for work, etc. However, all that you need for this job choice is a laptop and potentially some additional software but once these upfront costs are spent, you don't need to spend much additional costs after the fact.
You can control who your clients are, what services you can offer, and how much you cost for your help. Websites like Upwork connect people looking for services to those who set a rate for themselves!
How Can You Become a Virtual Assistant
Luckily, this is also a career path that does not require a lot of experience nor schooling. There are both virtual assistant jobs part time and full time. Regardless, you will need other important skills like time management, fast typing ability, critical thinking prowess, strong organization, and more skills of the like. You will also want to understand the industry that you are looking to get into so that you can craft your resume to know what employers look for the most.
Overall, there are many different fields available for a virtual assistant, you just need to put yourself out there. It doesn't hurt to write multiple versions of your resume to cater to each specific niche that you may be interested in working in. This will allow you to have the ability to submit many more applications at once in hopes of landing your desired role!