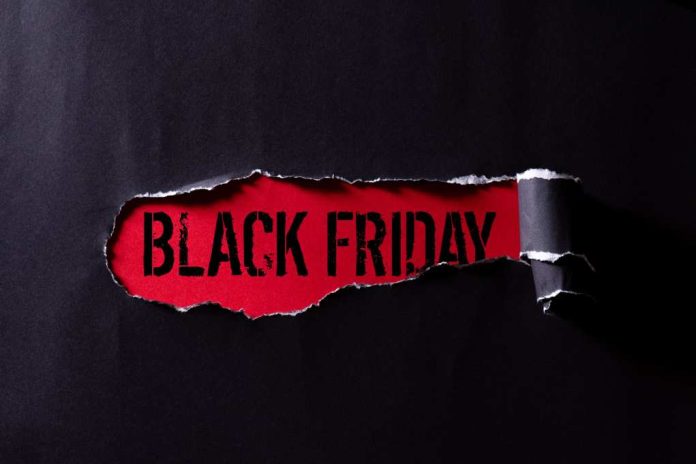 Black Friday comes around annually and it is a great opportunity for consumers to get some of the best deals of the year! The holiday seasons can be especially difficult for those dealing with financial hardship. That is why deals found on Black Friday can help people get what they want without breaking the bank. Black Friday has evolved over time so there are plenty of tips that you can keep in mind that can help you better handle this time of year.
What is Black Friday?
Black Friday is the day after Thanksgiving and marks an unofficial start to the holiday shopping season. A majority of stores celebrate Black Friday by offering "doorbuster" deals. In fact, these deals can be so good that people will wait for hours or even days outside of a store to make sure they get the best offers on the market. However, the coronavirus pandemic combined with advancing technology means Black Friday may not look as traditionally as it used to.
Back in the day, Black Friday was just on one-day and that was it. However, since 2013 Black Friday sales have extended well past Friday and into what is now known as Cyber Monday. Some retailers even offer special deals past that!
Tips to Help You Get Some Great Deals on Black Friday
Everyone likes to shop in their own way. However, you may benefit from keeping these tips in mind when Black Friday comes around. Some popular tips that shoppers love when it comes to handling Black Friday Shopping are:
Do Your Homework
Set a Budget
Get Ready
Start Early
Ask for Gift Receipts
Try Online Shopping
Do Your Homework
Preparation is key when it comes to getting the most out of Black Friday. The first place to start is by reviewing local ads or apps on your phone. There may be advertisements for some especially good doorbuster deals coming up on Black Friday. This will help you have a better idea of where you will go when it is time to shop.
You will also want to research the products that you are considering to buy. Looking at the original price of the item compared to the Black Friday price can show you how much you will be saving and if it is even worth your time to go. You will also want to check out the return and exchange policies for the retailers and deals you want. Some have set limits while others offer more flexibility. Knowing these rules can be crucial in your decision of whether or not it is worth your time! Looking for other rules like price-matches, guarantees, free gifts, etc. are all important pieces of information to learn as well.
Set a Budget
Now that you have an idea of what you want to buy and where you may go, you will need to make sure your finances are in order. You know Black Friday is coming up every year. That is why setting money aside throughout the whole year can help you have more than enough when you go shopping. However, even if you didn't do that you will want to set a budget. It is important to keep your finances healthy, especially during the holiday shopping season. Do not spend more than you can handle!
Get Ready 
After doing your research you will want to get a plan together of where you will be going. Mapping out what stores you plan on visiting can help you plan your time more wisely. After that, you will want to mark which ones have a price-match guarantee. When stores price match, consumers have the opportunity to get an item at the lowest price from a retailer that they prefer or at a place where the product isn't sold out. If you plan on requesting a price-match, you will generally need to verify that the same item is for sale at a lower price. A printed ad or a screenshot of the competitor's ad should be good enough. This can help you save big!
Start Early
Like the saying goes, "the early bird gets the worm." This saying is true, especially when it comes to Black Friday shopping. If there are some doorbuster deals, then there will be people "busting down the doors" to get them! This means they are eagerly waiting for the store to open up. Starting early means you can increase your chances of getting the item you want before they're all gone.
Ask for Gift Receipts
When you ask for gift receipts, you make it easier for the person you are giving the gift to. They can return or exchange an item without knowing the price. Gift receipts may even be able to be requested from online retailers as well.
Try Online Shopping
Online shopping can be a great way for people to handle their holiday shopping needs all from the comfort of their own home. Many retailers understand that technology is advancing so they make their platforms easy to use and offer special deals to online shoppers. You may find some steals that you wouldn't normally come across in store!
Other Shopping Holidays
Let's say Black Friday is not a great time for you to go shopping. You may not be in the financial position to buy gifts. Luckily, there are other holidays out there that can have some special sales going on! Popular holidays that can feature some big sales include:
Small Business Saturday
Cyber Monday
Memorial Day
Green Monday
Free Shipping Day
Now while these deals may not be as great as Black Friday, they can definitely provide some more shopping opportunities that could save you money!
Overall
Black Friday can feel super hectic. Luckily, it doesn't have to! Instead, there are some tips that you can follow that can help you get the most bang for your buck. Black Friday is a great time to handle your holiday shopping and can help you save more than you would've with normal retail prices. Tips that can help you during Black Friday include:
Do Your Homework
Set a Budget
Get Ready
Start Early
Ask for Gift Receipts
Try Online Shopping
If you aren't ready to go shopping by the time Black Friday hits then there may be other times of the year where you can get a good deal like:
Small Business Saturday
Cyber Monday
Memorial Day
Green Monday
Free Shipping Day
It is important to note that regardless of when you do your shopping, you want to make sure that you do not go out of your financial limits. It can be very tempting to spend more money than you have when there are so many good deals going on. However, you can put yourself in a bad situation. Stick to your plan and budget and you could not only save money, but not feel bad about it either!